Pushing Default Active Sync Profile – Part 2.
Once the devices gets enrolled you can push apps/profiles etc.  lets push and active sync profile to the phone.
Login to the Windows Intune admin portal.
https://manage.microsoft.com/MicrosoftIntune/Home
Policy – Configuration Policies –Choose Add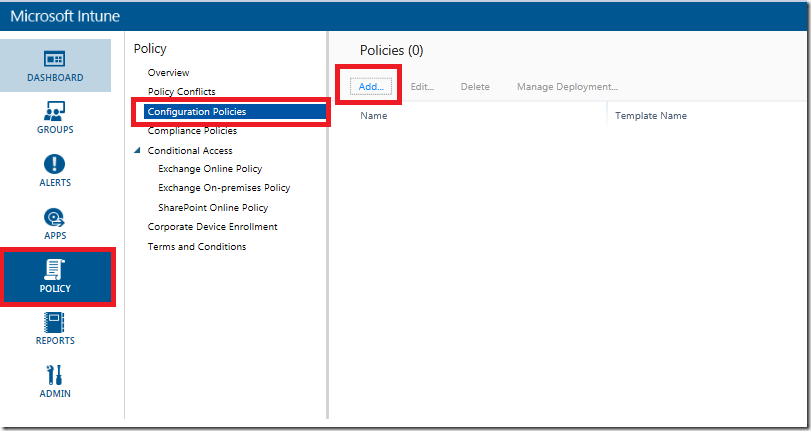 Choose Email Profiles – In my Case its iOS Email profiles (ios 7.1 or later.)
Click Create Policy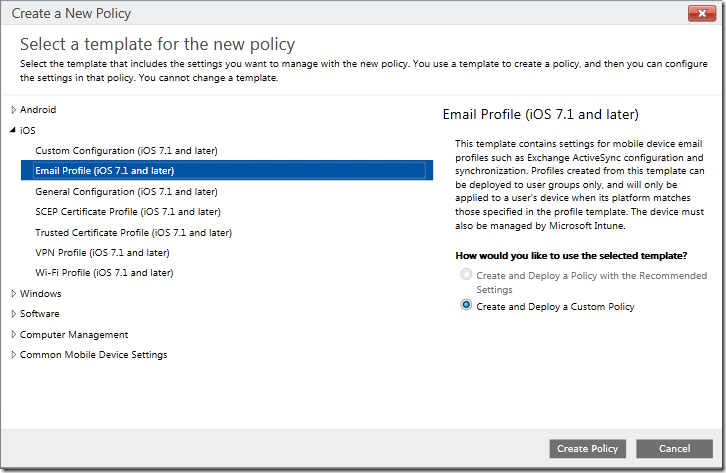 Enter name – Friendly Name
Description – Simple Description of the profile
Host – Server FQDN – for office 365 mailboxes its – outlook.365.com
Account name – Phone Email profile name
Username – primary smtp address – in my case my UPN ad Primary smtp is same
Now save the policy.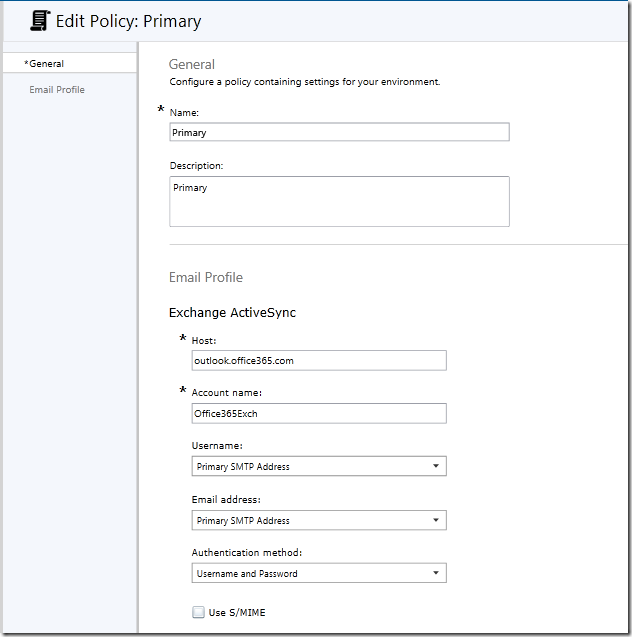 Choose yes to deploy the policy.

I haven't grouped any users – choosing all devices.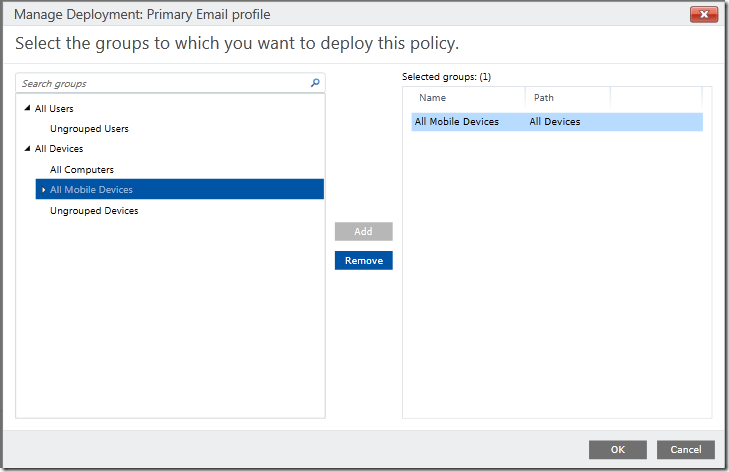 Once the policy is applied. To Force the policy you can open the Windows Intune company portal app and click on the device name choose sync.
And open the app it will prompt for the password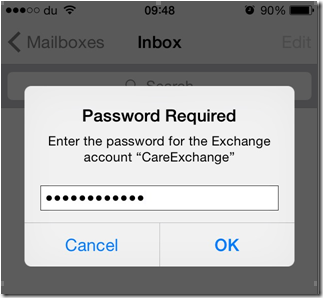 or Go to settings – Choose Mail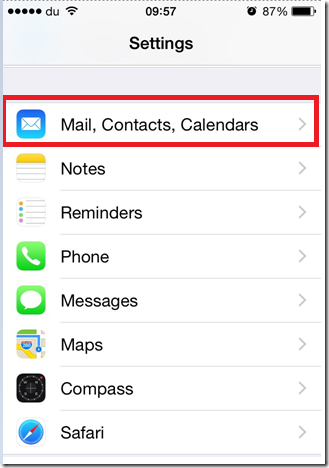 Choose the email profile which has been published.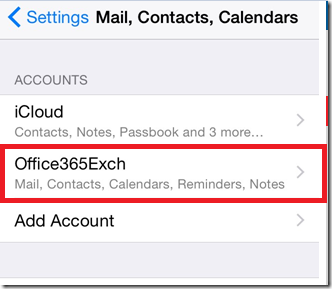 Enter the password –
Now my Active sync profile is pushed and its up and running.End user cannot remove this email profile as its pushed and managed by windows Intune.