Exploring Windows Intune – Logged into my Office 365 account . Clicked on Purchased Services. Started my 30 day trial
Windows Intune Trial Link
Windows Intune provides –
Mobile device management.
Mobile application management.
PC management capabilities from the cloud.
Organizations can provide access to corporate applications, data, and resources from virtually anywhere on almost any device, while helping to keep corporate information secure. It can integrate with System Center Configuration manager as well.
We will see below things in this series
Sign up and Initial Configuration – Part1.
Getting inside Office 365 Admin Center  and clicking on purchased services.Choose Start free trial.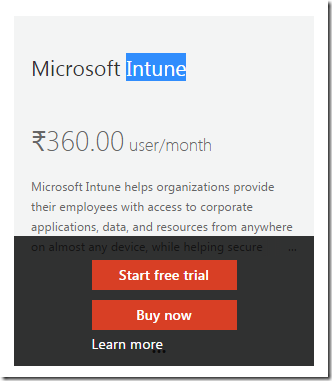 As a first step, You can "Use Windows Intune to Manage my mobile devices"
if you want to link your On-prem SCCM (System Center Configuration Manager) do not check windows intune to manage.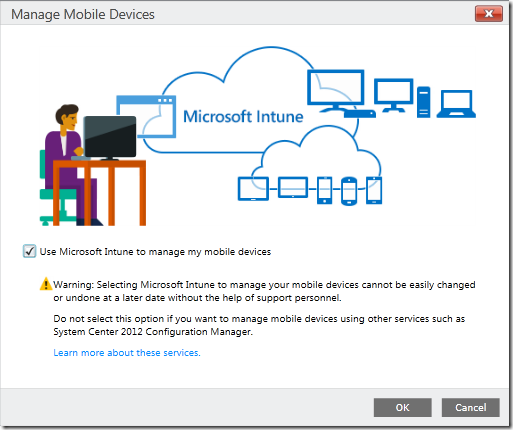 Lets see how to get started with iOS devices "Enable the iOS platform"

Download the APNs Certificate Request – It will download a csr file to submit to the Apple Push Certificate portal.

Click on Apply Push Certificates portal link
Click on Create a Certificate – Upload the csr file you downloaded from Office 365 windows Intune Mobile device management portal.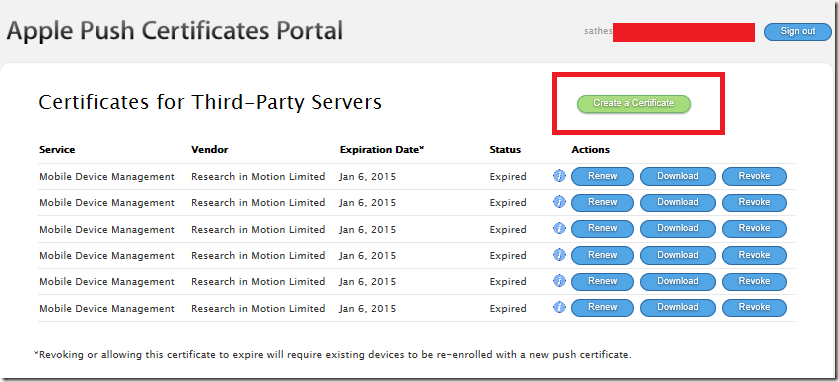 Now you can the see the certificate is active. Now you can download the cert which is an .pem file (MDM_ Microsoft Corporation_Certificate.pem)

Upload the APNs Certificate – Upload the .pem file to your windows Intune Mobile device management portal
Use the Apple ID which is used to generate the certificate.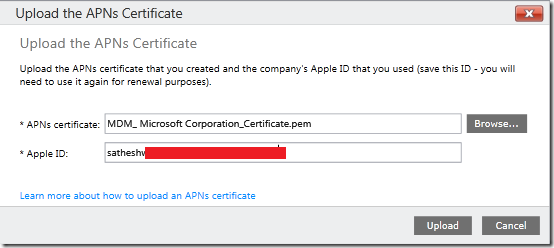 Now your iOS devices is ready for enrolment.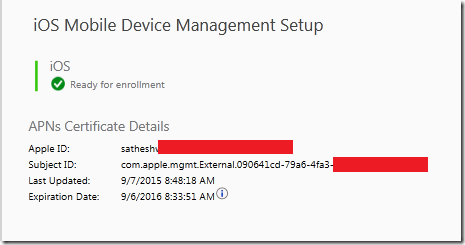 Lets see how to get the iOS devices enrolled
Open App store – Search for Intune – Download Microsoft Intune Company Portal – Microsoft Corporation
Download and install it.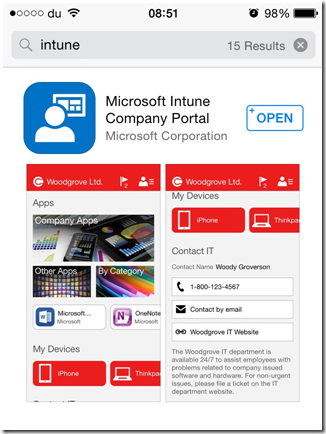 Enrolling the device –
It will get access to wipe the Device
Restore to factory settings
Pushing email profiles and all other MDM (Mobile device management) Features and capabilities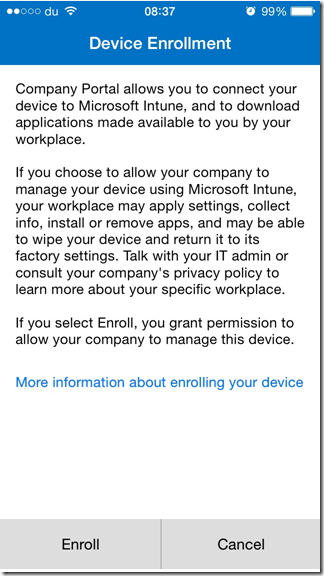 Now Get the Management profile installed on your ios device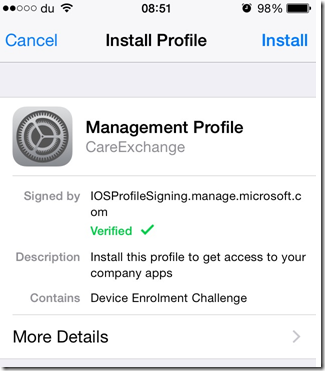 Choose install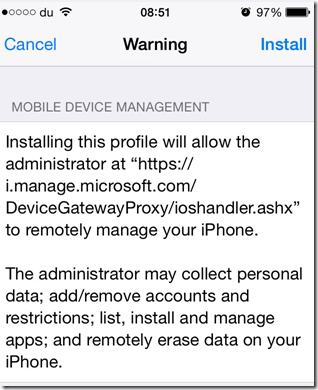 Choose Trust to get your phone managed remotely.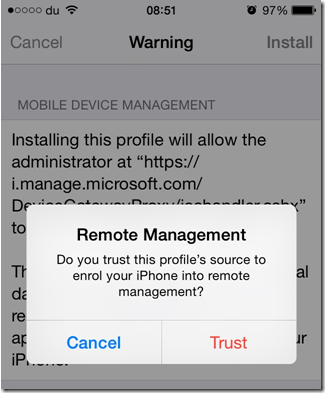 Device has been taken control by the windows Intune administrator. It will run a initial compliance check to verify the device is compliant with existing policies or not.