Creating Custom Root folders in all the mailboxes in office365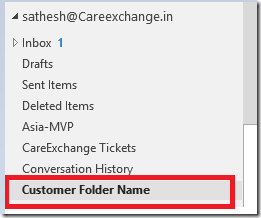 Download and install Exchange Web services 2.2 from the machine you are going to execute it.(Am doing it from my windows 8 desktop)
http://www.microsoft.com/en-in/download/confirmation.aspx?id=42951
Open Powershell in your Local machine (Run as administrator)
$UserCredential = Get-Credential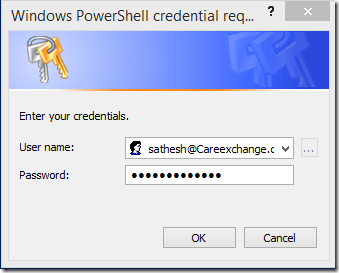 $Session = New-PSSession -ConfigurationName Microsoft.Exchange -ConnectionUri https://outlook.office365.com/powershell-liveid/ -Credential $UserCredential -Authentication Basic -AllowRedirection
Import-PSSession $Session
Now verified am into Office365 powershell successfully.

Add impersonation permission for the user who is going to execute it –
New-managementroleassignment –Role "ApplicationImpersonation" –user sathesh@careexchange.onmicrosoft.com
Close and Reopen Powershell and connect back to office365 powershell
So that permission gets refreshed.
=================
Download Script –
=================
Do the Edits Required in the Script –
****
msgfolderroot denotes the Root of the Mailbox , If you specify inbox for example it creates the folder below the inbox
****
Change your
User name – Password in the script
****
$a = get-mailbox
denotes all the mailbox
To Run for a single mailbox (use the alias)
$a = get-mailbox  "User1"
Save it a Notepad and Rename it to .ps1 file
Locate the script. being in the office 365 powershell session
.\create.ps1 for example

Great !!
You learnt how to create Custom root folders for all the mailboxes in Office365
Download Script –