Microsoft Stopped Providing Downloads for "Exchange 2003 Sp1" Long back
Installiing Exchange 2003 with SP2 setup is not possible as its only a upgrade Setup
Step 1.
Installing Prerequisites
Start – Run – appwiz.cpl – "Add or Remove Windows Components"
Choose these Prerequisites (Asp.net ,IIS , SMTP ,NNTP , WWW)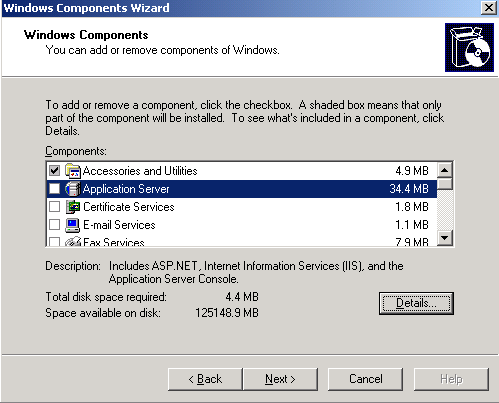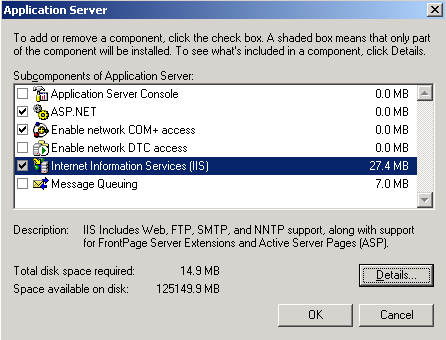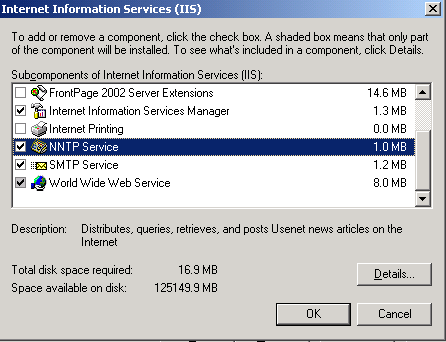 Click ok
Install the prerequisites
Step 2.
Run the "Setup.exe" in the i386 folder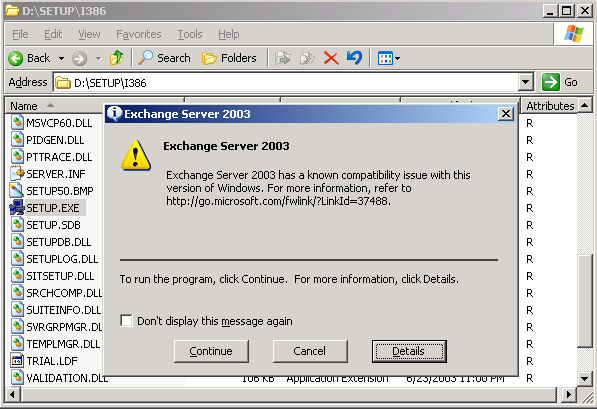 Step 3.
Choose "Typical"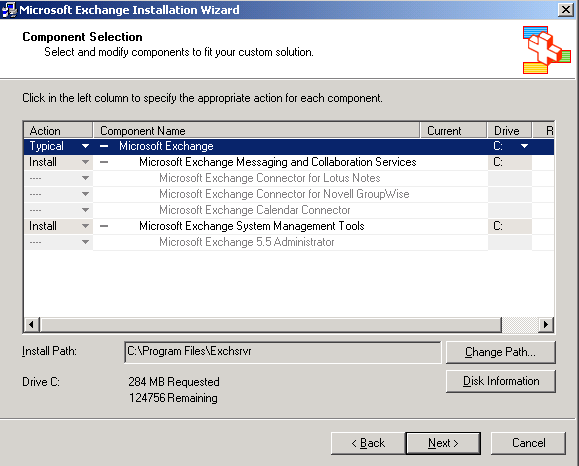 Step 4.
"Create a Organization "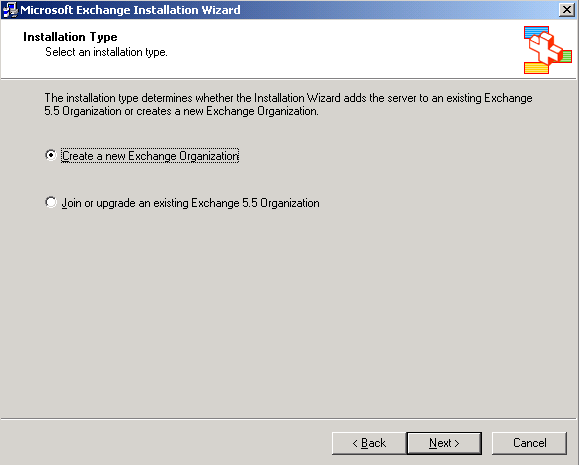 Step 5.
By Default the Org Name will be "First Organization"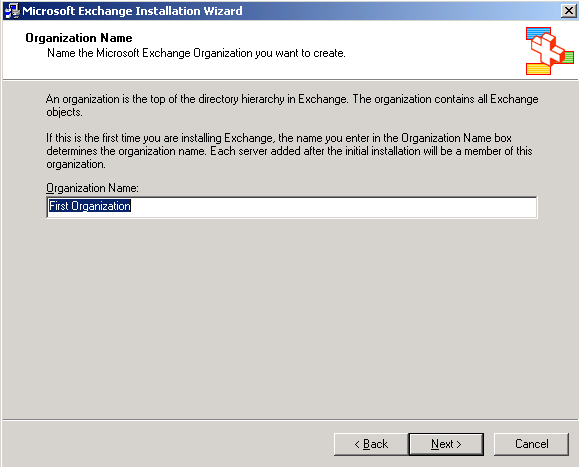 Step 6.
Choose Next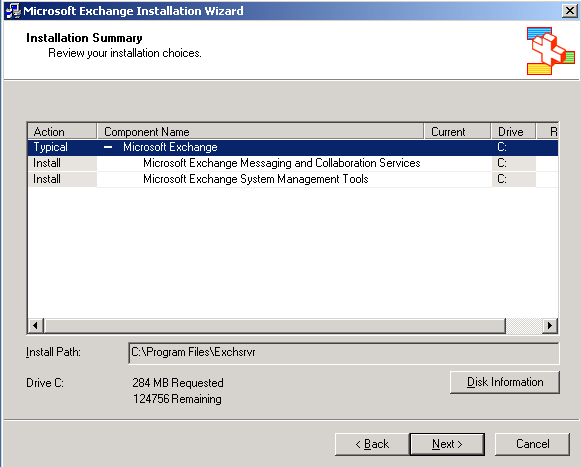 Step 7.
You can ignore this pop up – It speaks about Security Groups of windows 2000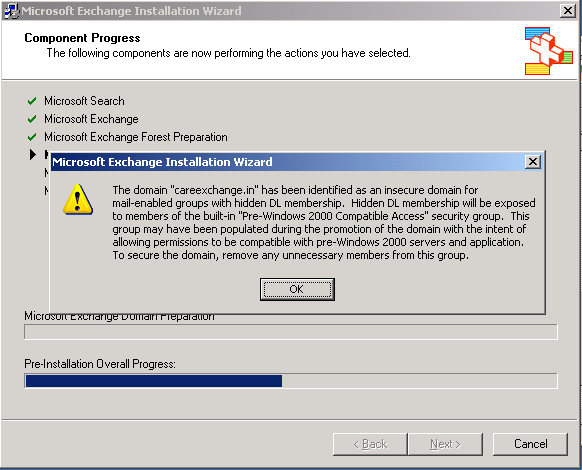 Step 8.
Setup will do a "Domain prep" and "Forest Prep" automatically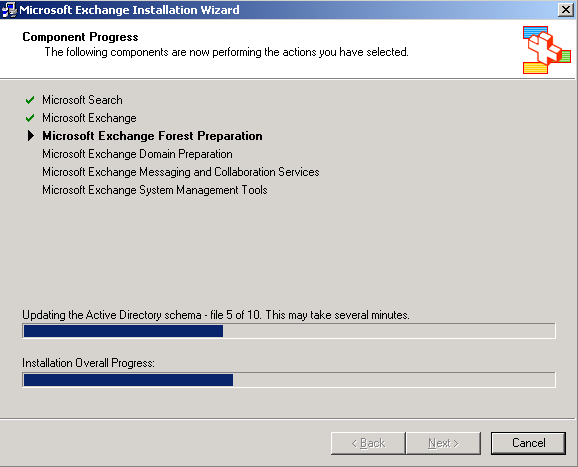 Step 9.
Click "Finish"
Great !!
You learnt to Install Exchange 2003 Now