Promoting a windows Server 2003 to a Dc is simple as such.
Step 1.
Install the Operating system "Windows Server 2003"
Step 2.
Assign ip address for the machine .
Start – Run – ncpa.cpl – Properties of LAN – Properties of TCP/IP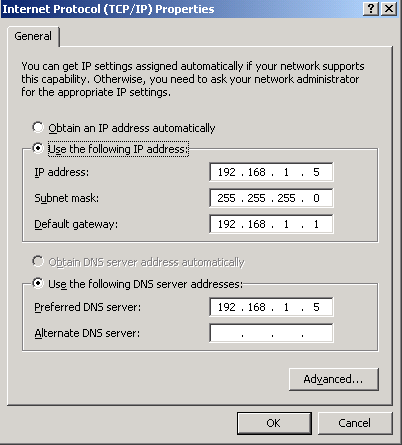 Step 3.
Start – Run – Dcpromo
This is the commad to promote a windows server 2003 computer to a Domain Controller
Step 4.
you will get a Active Directory Installation Wizard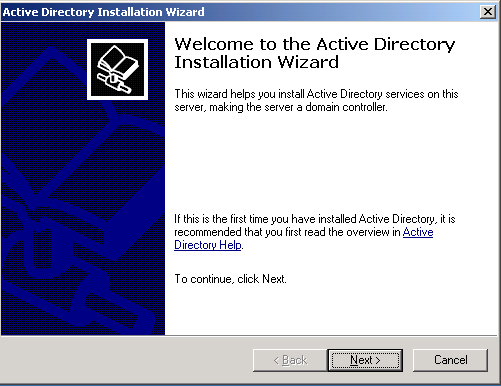 Step 5.
Select Domain Controller for a new domain.
As this is our First Domain Controller in "Forest"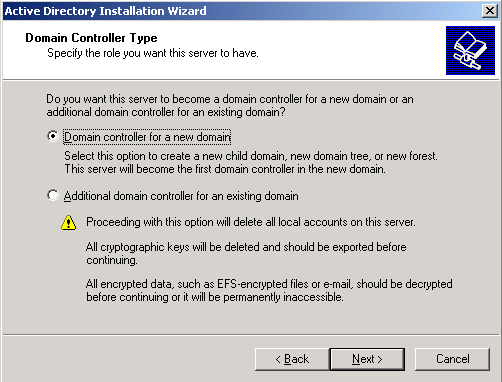 Step 6.
choose "Domain in a new forest"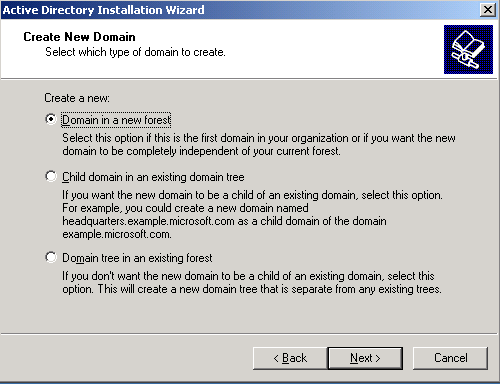 Step 7.
Type the domain name you wish for "CareExchange.in" .com or .edu etc…
Do not have domain names without extensions Like "CareExchange" Which is not supported in more scenarios
Like installing Exchange Servers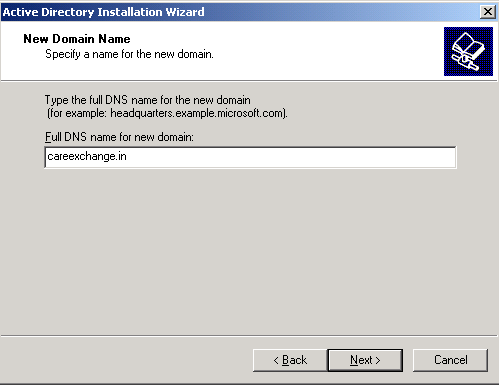 Step 8.
Choose the netbios name ,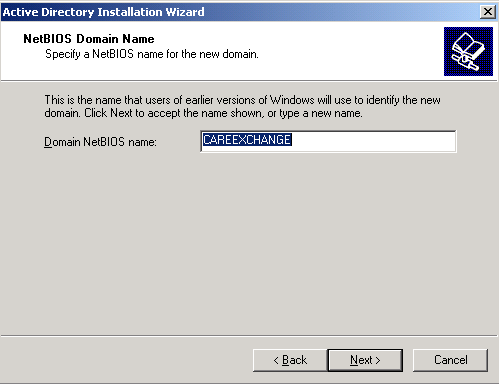 Step 9.
Choose the AD database Location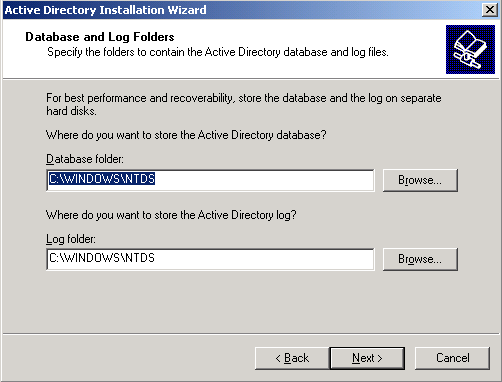 Step 10.
Location foy SYSVOL share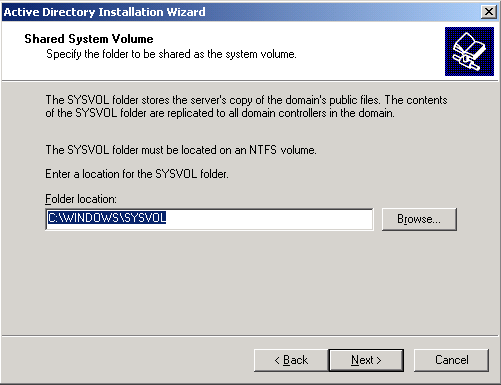 Step 11.
Choose Install and Configure DNS on this computer
which gives us a integrated DNS for the DC, which is recommended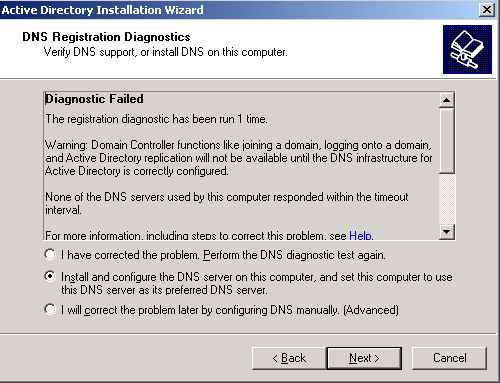 Step 12.
Choose Permission Compatiblity for Windows 2000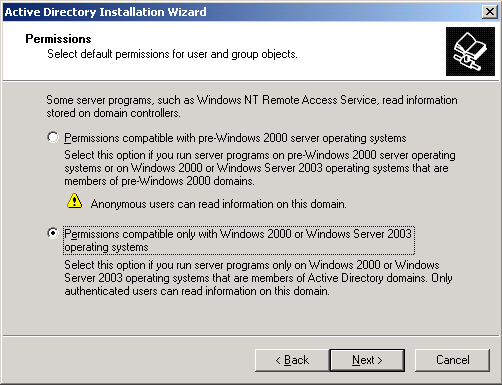 Step 13.
Type the Domain Password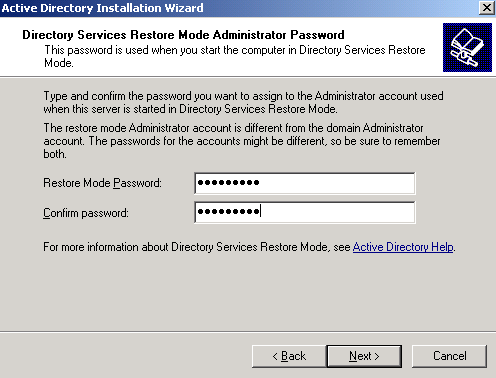 Step 14.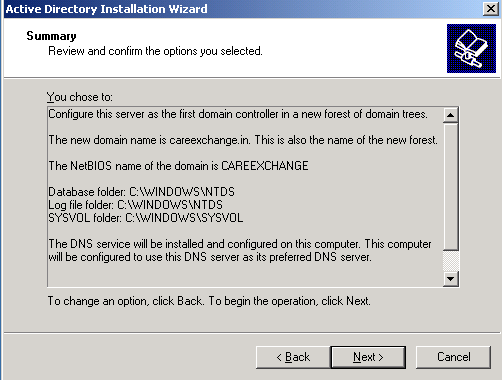 Step 15.
Looking for Windows Server Operation System CD
Step 16.
Do NOT "Skip DNS installation"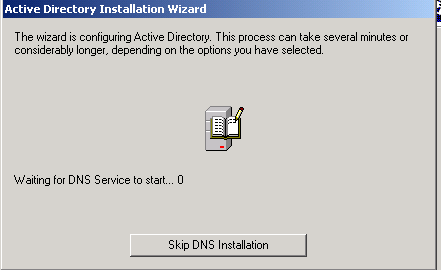 Step 17.
Reboot the Server
Great !!
You Promoted the Computer to a Domain Controller