Unlike Exchange 2010 , You need not to have a Create Client Access Array .
Just have a Hardware Load Balancer like CISCO ACE , KEMP , F5  , Have the Exchange Servers in the farm , Exchange server can start serving requests to the clients .
Its quite simple and easy.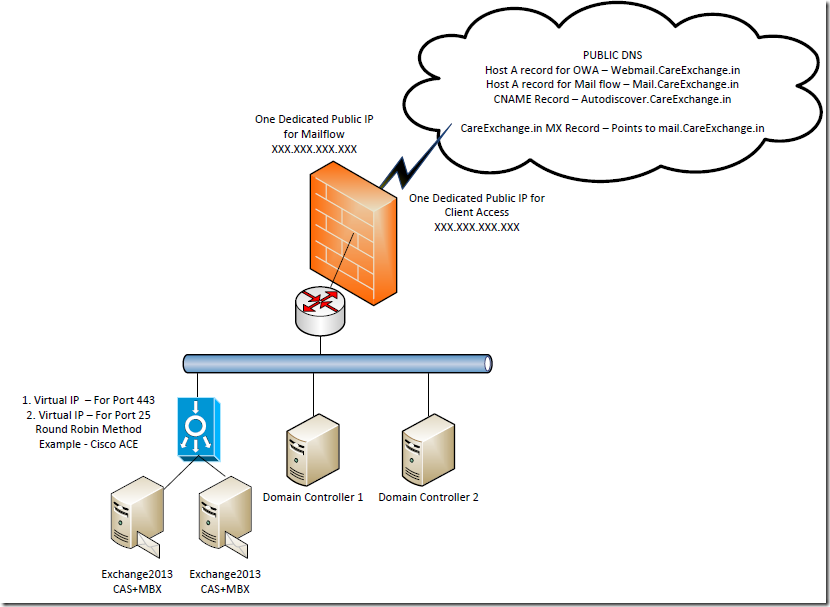 The above diagram is a Good Design for minimum cost . With High Availability Configured
We will need two VIP's to Configure Mail flow and Client access ,
In my Scenario , Have used Cisco ACE to Load balance the Client Access and Mailflow.
Create Two Server Farms –
1.CASArray
2.MailFlow

Assigned One Virtual IP to CASArray Server Farm

Assigned One Virtual IP to Mailflow Server Farm

No Extra Configuration required on the Client Access Servers.
It will start serving the Requests.
Make sure your Predictor is Round Robin basis. So that Both the servers will be functional . with better performance.
Note:
For Mailbox Server High Availability –> You need to Create a Database Availability Group (DAG)
https://www.azure365pro.com/how-to-create-a-database-availability-group-in-exchange-2013/