Refer newer version –
https://www.azure365pro.com/create-dag-database-availability-group-in-exchange-2016/
Well, Creating Database Availability Group (DAG) Became much more simpler,
But configuring it properly is the best part to have it efficiently working.
So lets see how to create a 2 node DAG ,
NOTE **Am not going to Describe about load balancing for Client Connectivity in this blog
I will describe my environment now
I have 2 AD sites
Every AD site has Exchange Servers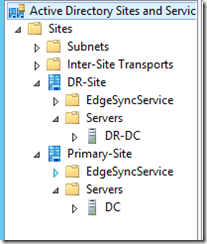 ========================================================
First we will prepare the Environment for the DAG
NOTE : If you have 10g Interfaces also it is highly Available. Dedicated Replication Network is optional.Preferred Architecture states to have only one network.
———————————————————————————-
I will have my Primary LAN . Will add a Replication LAN ,for my DAG replication for all the nodes which am planning to add in DAG

Verify my NIC binding are Correct
Advanced – Advanced Settings

1.Primary Network
2.Replication Network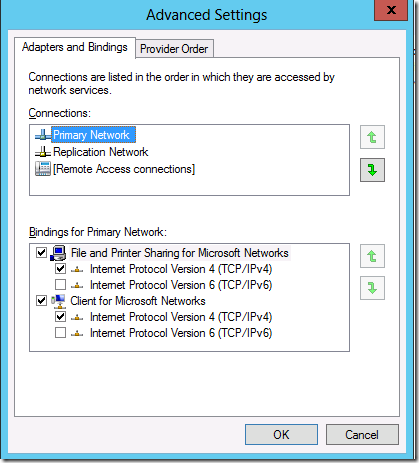 Make Sure they are in a Different Class of IP
Primary Network –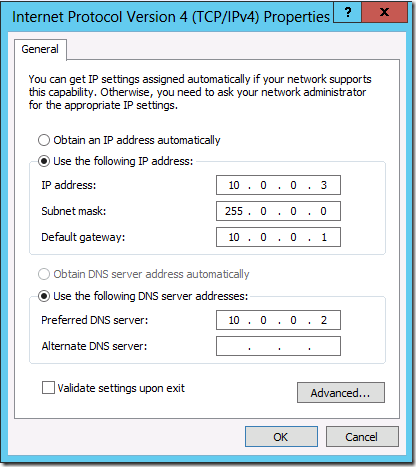 Replication Network –
*No Default Gateway
*No DNS Servers Set
*Add a persistent Route for all the nodes with the Replication NIC's
Replication NICs should ping with other replication NIC's – So that DAG replication will happen through these NIC's
Port Used : 64327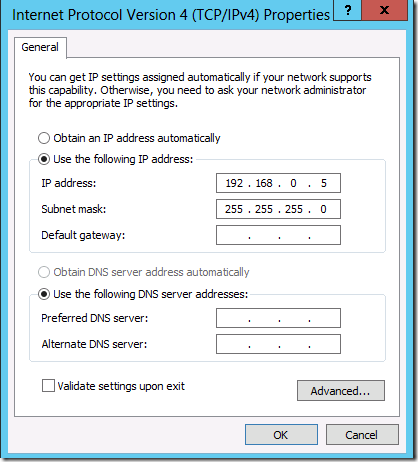 Now there is no Single point of failure on my LAN
If my replication network fails it can failover to the production network. vice versa.
—
When creating a DAG with Mailbox servers running Windows Server 2012 in an Active Directory environment with Windows Server 2008 R2 directory servers, you must pre-stage the cluster network object before adding members to the DAG. For detailed steps, see Pre-Stage the Cluster Network Object for a Database Availability Group.
See
http://technet.microsoft.com/en-us/library/dd351172.aspx
Lets See How to pre stage a Cluster CNO object.
Open ADUC – New Computer Account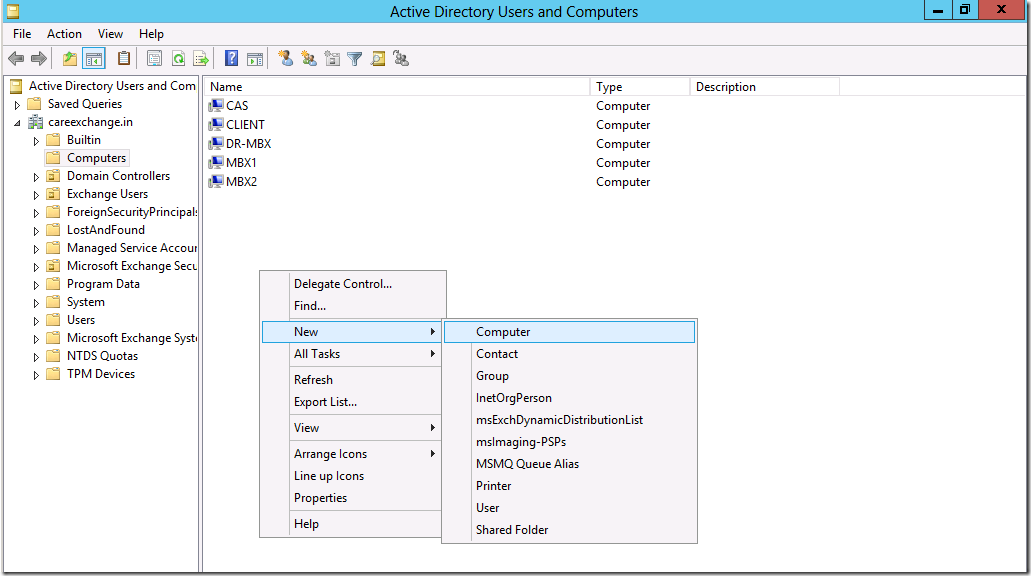 Enter the DAG Name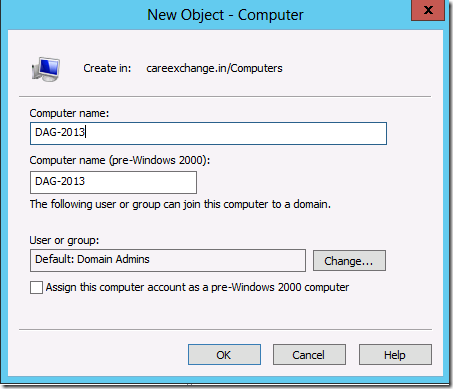 Disable the Account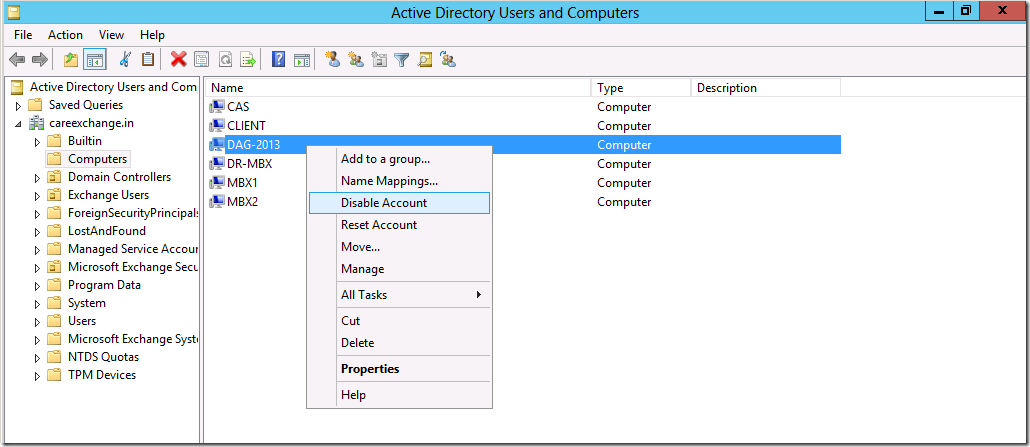 Give Full Control for Exchange Trusted Subsystems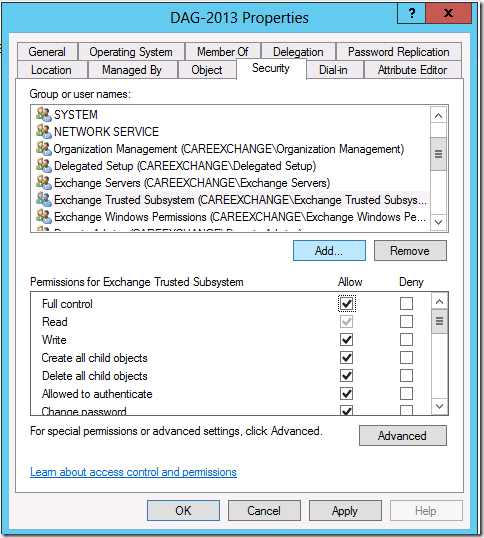 Add the First Node Computer account and Give Full Control
Note –  Choose Object types to Select Computer Accounts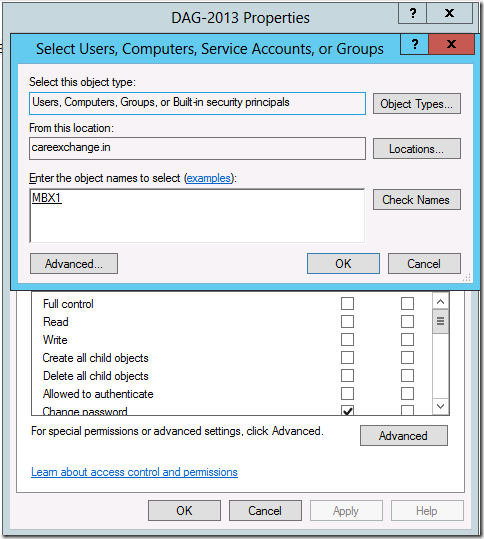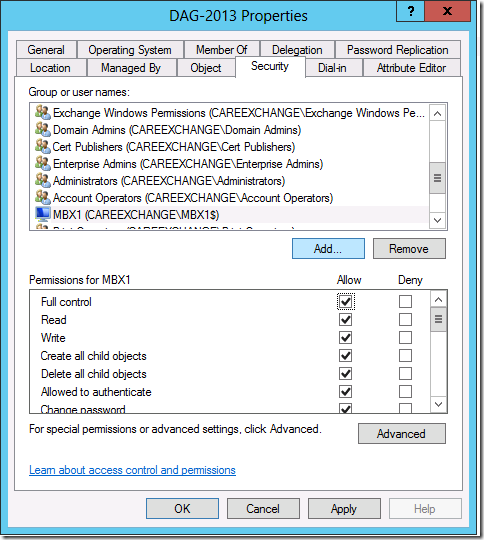 Apply the Permissions
Reference link –
Pre-Stage the Cluster Network Object for a Database Availability Group
==========================================================================
Now we will  Create a DAG ,
Login to EAC –Servers – Database Availability Groups – Choose New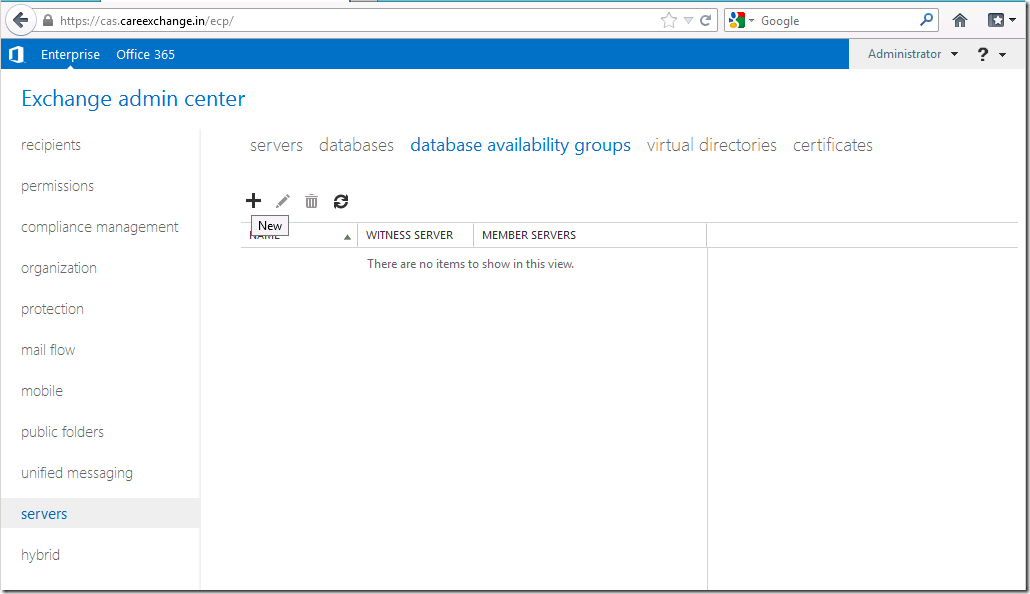 Specify
* DAG name
* Witness Server Name
* Witness Location
Add Two DAG ips' (Static IP for the DAG )
1 for Primary Site
1 for DR site
if you have different subnet or different class of ip on either Sites.
Have Two IP address for the DAG so that DAG resource can be online while failover on either sites
If you have only one Subnet , then you can have only one Ip address for the DAG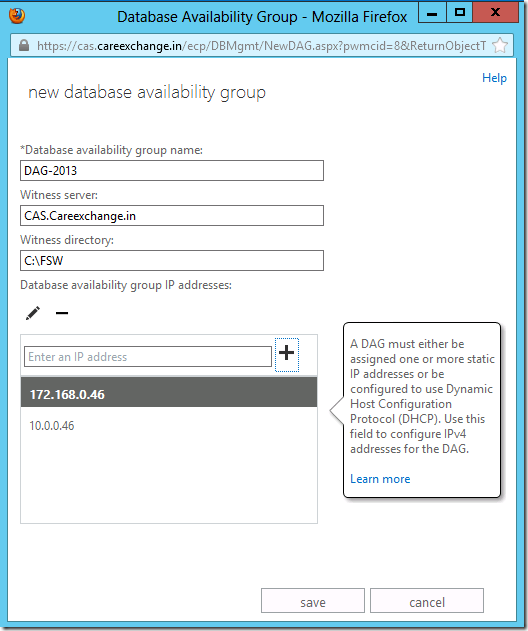 Now my DAG Configuration is Ready
Add members to it.
Choose Manage DAG Membership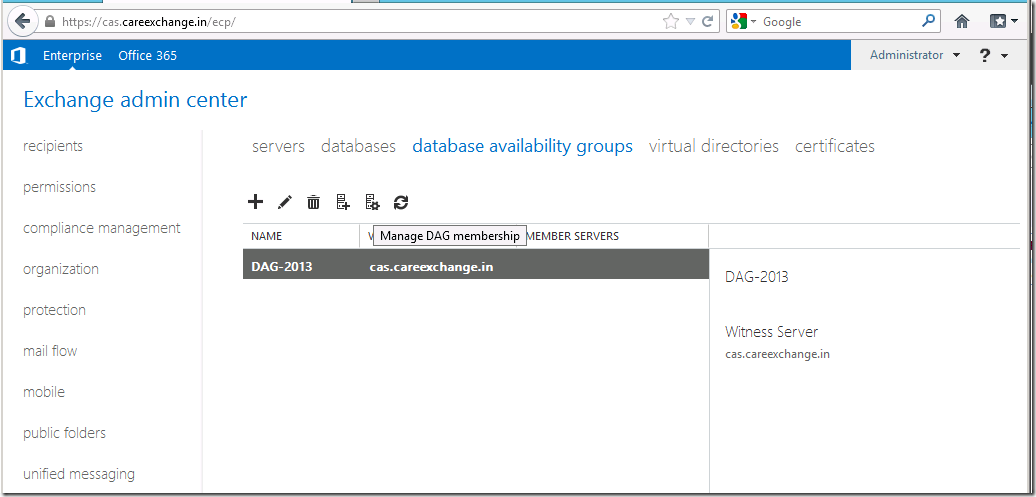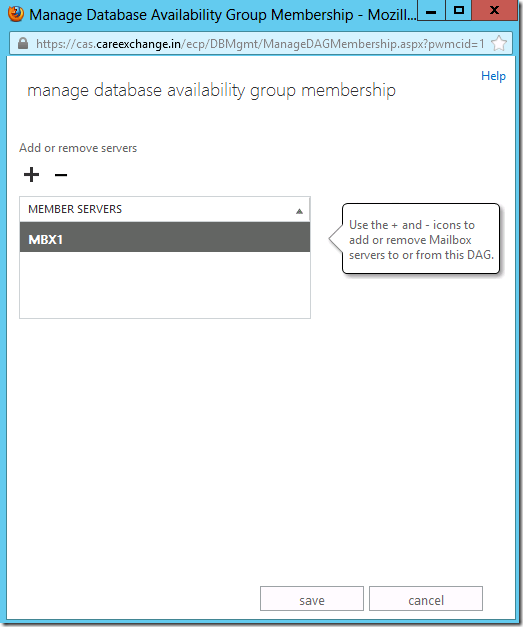 Adding the members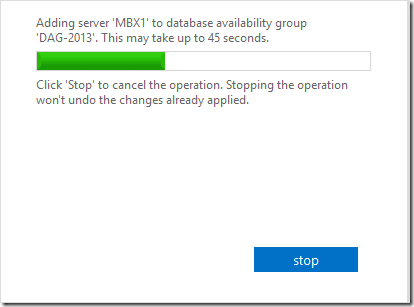 Now you can add the other DAG memberwhere it should get added without any issues.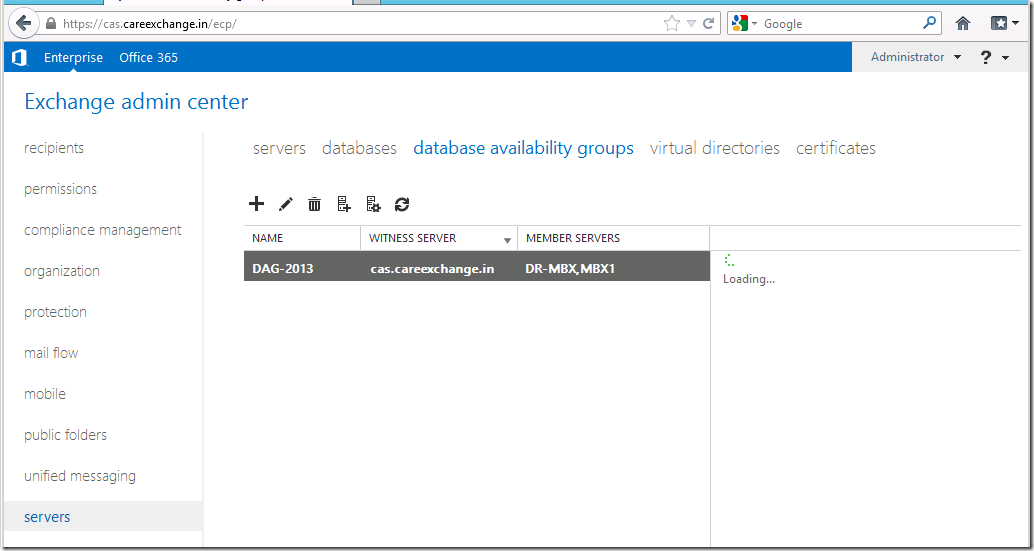 Great !! Now your DAG is ready !!
See