Editing the default template in Global Address becomes much adequate nowadays ,
where organization have the user Contact information intact ,
Organized IT team always wants to update information list like IP phone, Room Number in the Global Address list
And also IT team wants to remove some unwanted information from the Global Address list ,
So will learn how to do it .
Open your Outlook  – Open your address book – Double Clicking on the User1 for example shows this.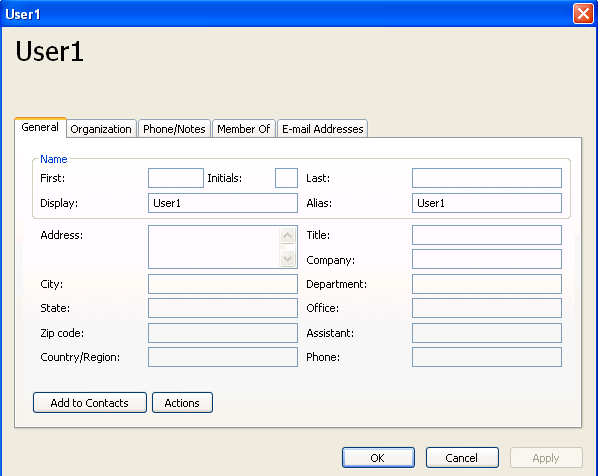 So I feel "Assistant" is unwanted there , and I want to replace it with "Cabin Number"
Open Exchange Management Console – Toolbox – Details Template Editior

As we are going to Edit a template of a user , Choosing English User
We can edit a Group , PF folder , Mailbox Agent , Contact so n So, Have a look at it , if you want to customize it
But am not going to concentrate on that as of now

Choosing Assistant give me the Option to Change its Values

Changing my Assistant to Cabin Number as per my requirement

Entered "Cabin Number:"

Now the Template is Edited , But where we are going to enter the Cabin Number , That what we should decide.
Click on the Empty Space , As there is no Dedicated Attribute for "Cabin Number:"  , We have choose them .
Am Using Ms-Exch-Extension-Attribute-15 as they are empty in my Organization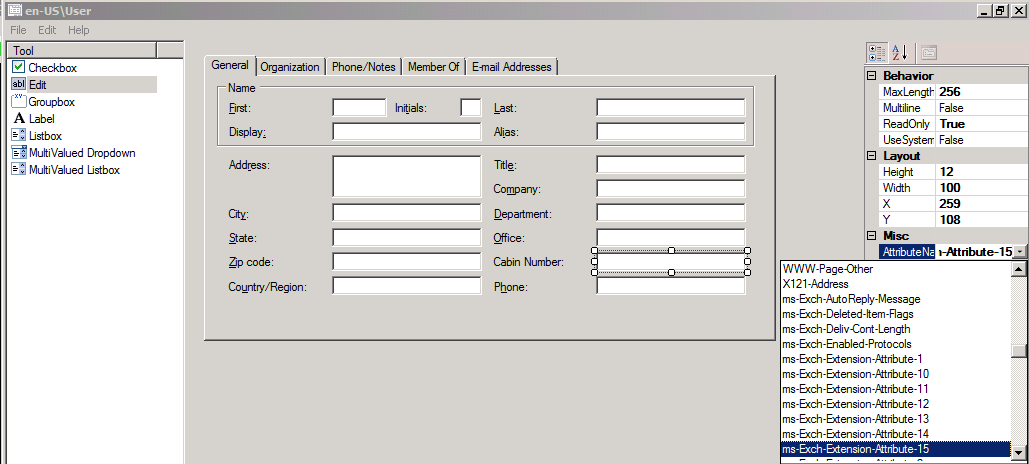 Am Saving the Edited Template ,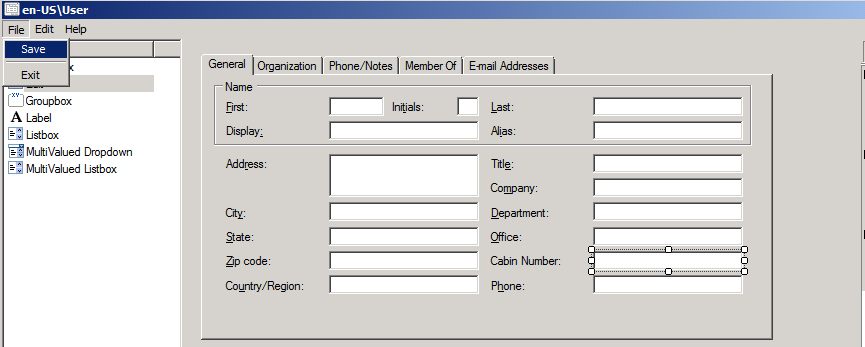 Now For Example I will Add a Value for User1 in Cabin Number for Testing Purposes
Set-Mailbox –Identitly User1 –CustomAttribute15 12345

Now Opening Outlook , You can see "Assistant" has been replaced with "Cabin Number" having Value 12345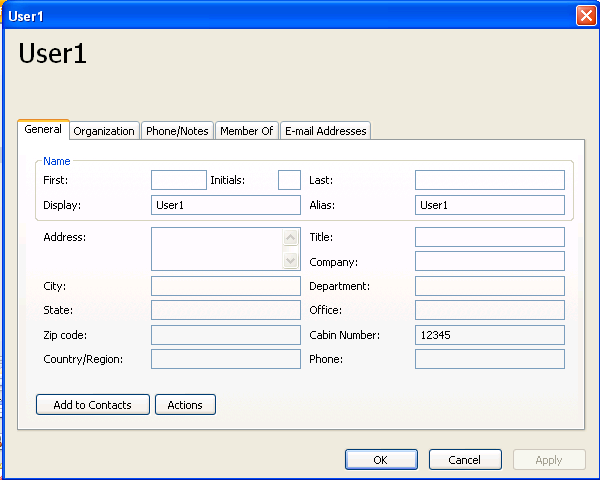 Great !!
You learnt how to Customize the Entries in Global Address list