First we will learn how to Export a Certificate request file from Exchange 2013/Exchange 2016,
Step 1:
Login to Exchange Administration Center (EAC) in Exchange 2013
Servers – Certificates – Click on the "+" Sign – New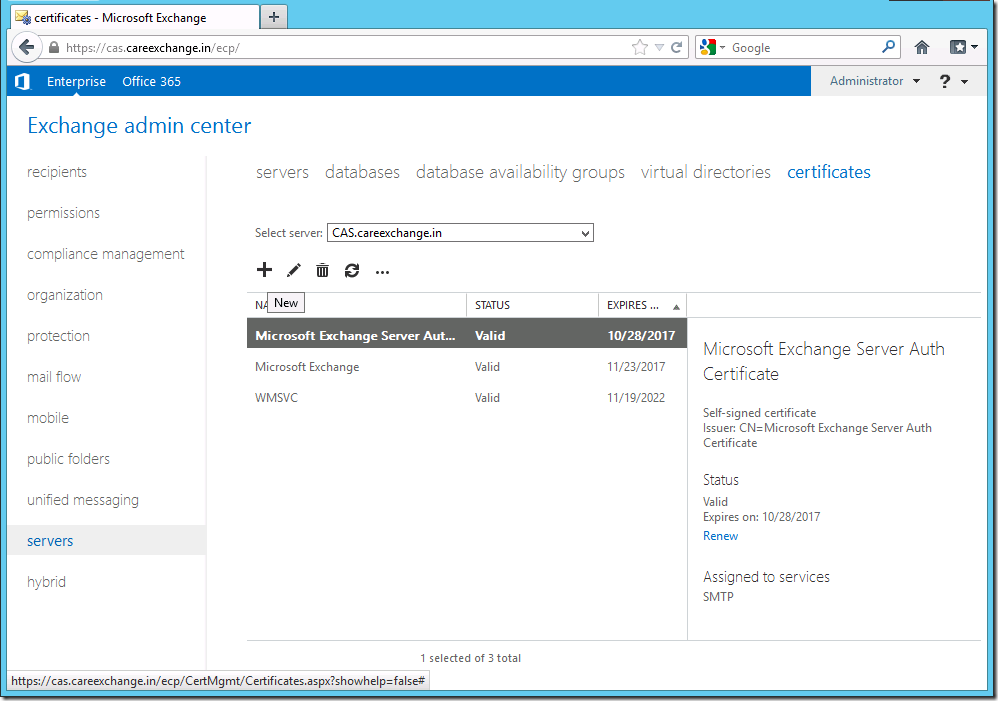 Choose
Create a request for a Certificate from the Certification authority
Next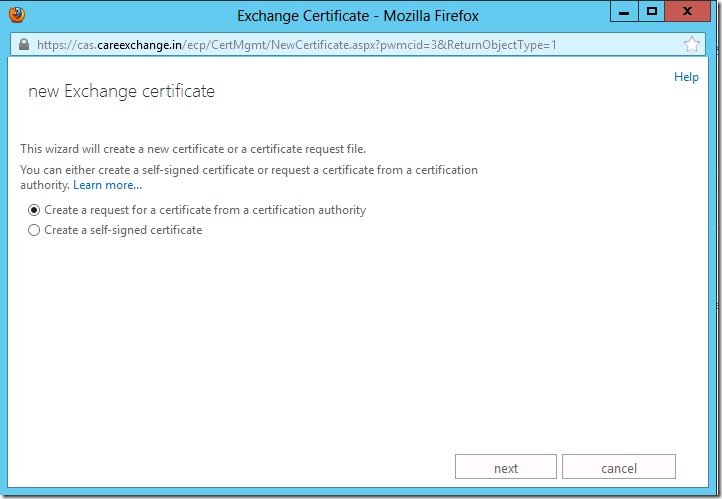 Type a Friendly Name :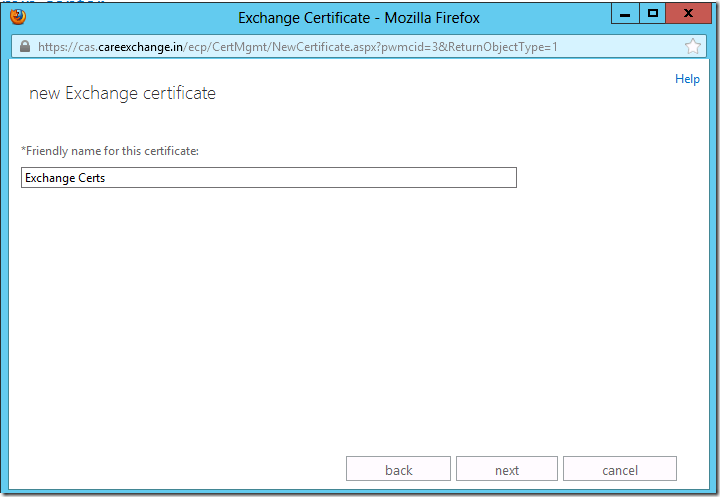 Leave it unchecked
Wild Card is used if you are going to manage more URLs .For Example : *.Domain.com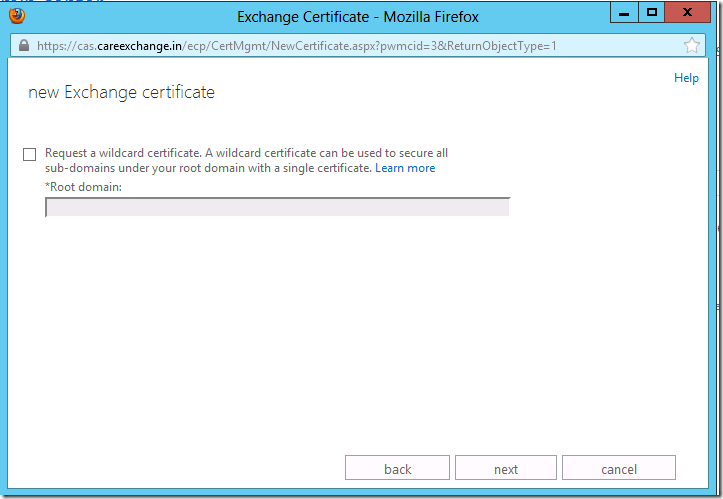 Choose the Server to have the Cert Request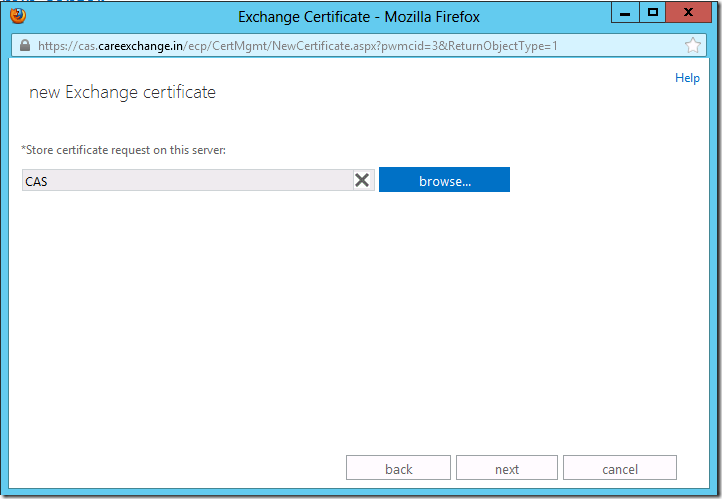 Step 2:
Enter the Required URL's for your Exchange ,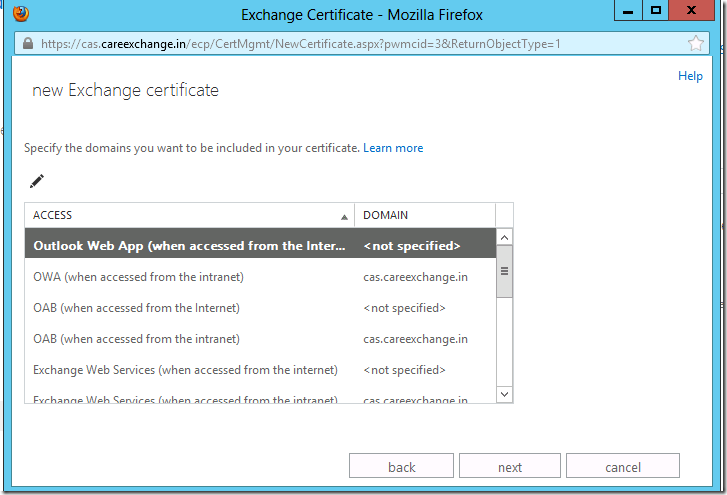 For Example Am entering only for Outlook Web App (When accessed from the internet)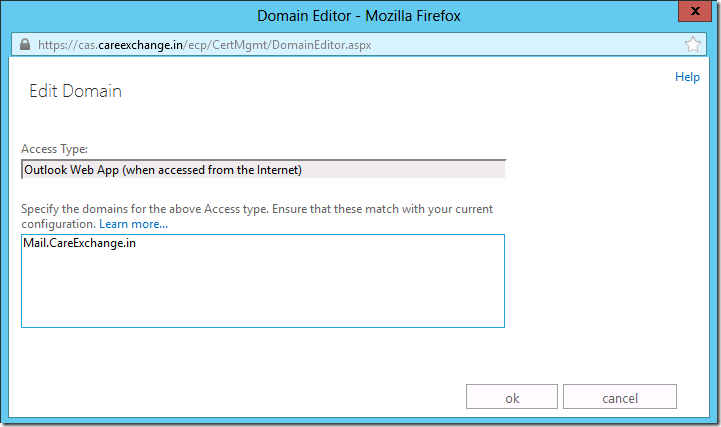 Step 3:
You will see the collection for URL's
Traditionally –
Exchange requires only two Entries in the Cert, if you have other entries in the cert for some other purposes it doesn't affect anything .
Mail.CareExchange.in
Autodiscover.CareExchange.in
Other entries can be removed. Servernames which has .local is not being allowed on a 3rd party Cert.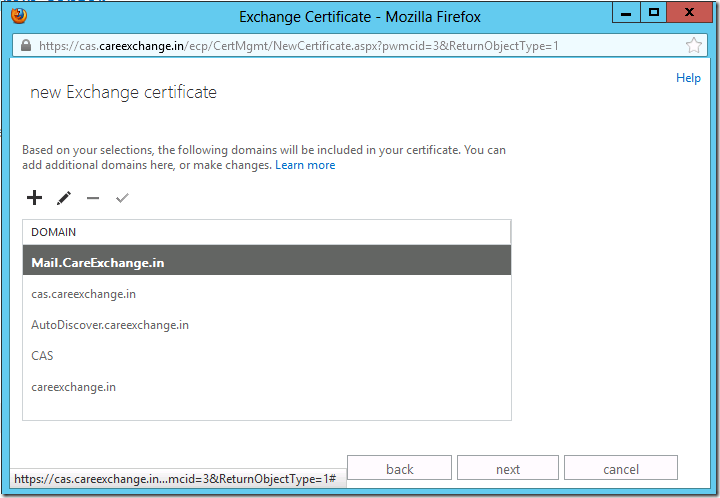 Step 4:
Fill out the Form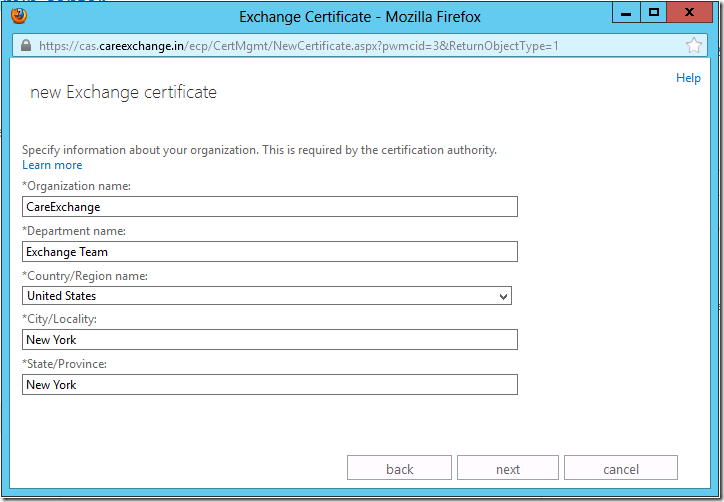 Create a Simple Share to Save the Cert Request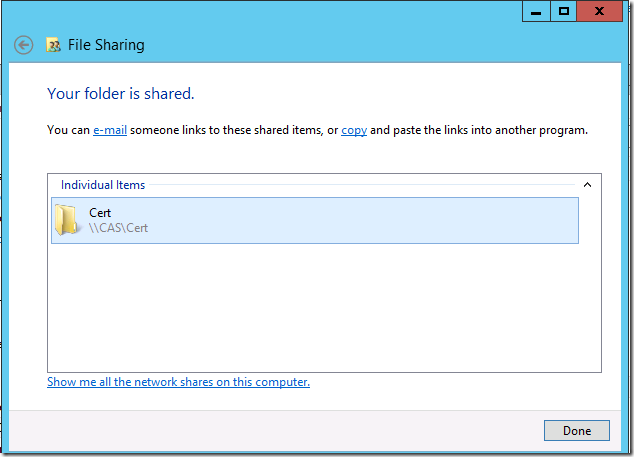 Save the Cert Request to a Shared Location as below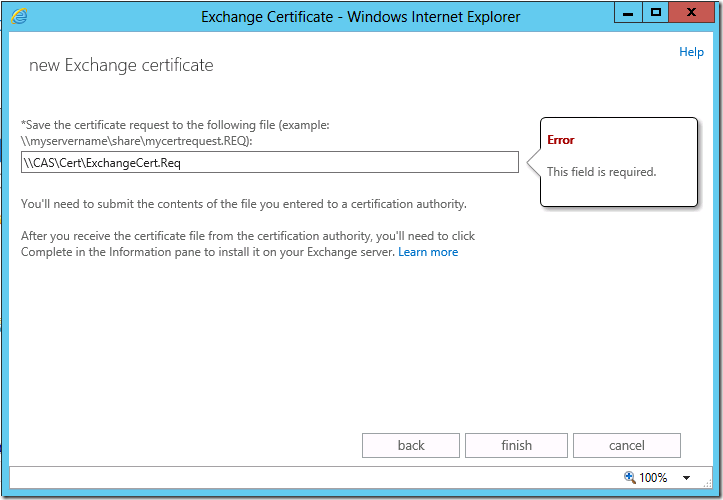 Now you could see the Pending Cert Request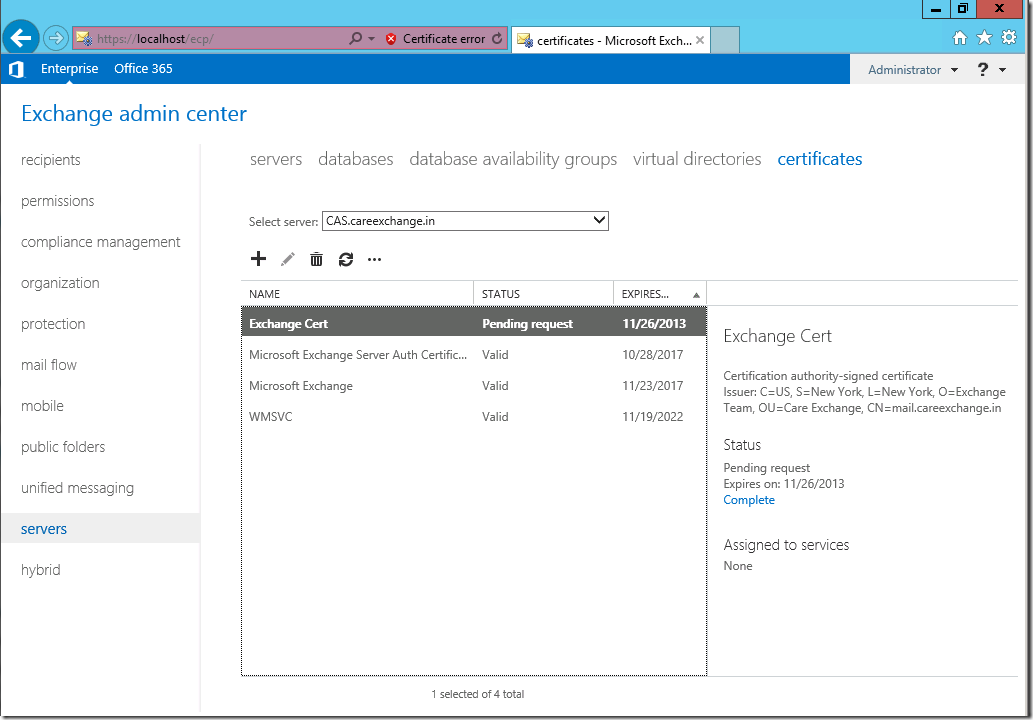 Step 5:
Your request file would look like this

Open it via Notepad , because we need this content to generate a Certificate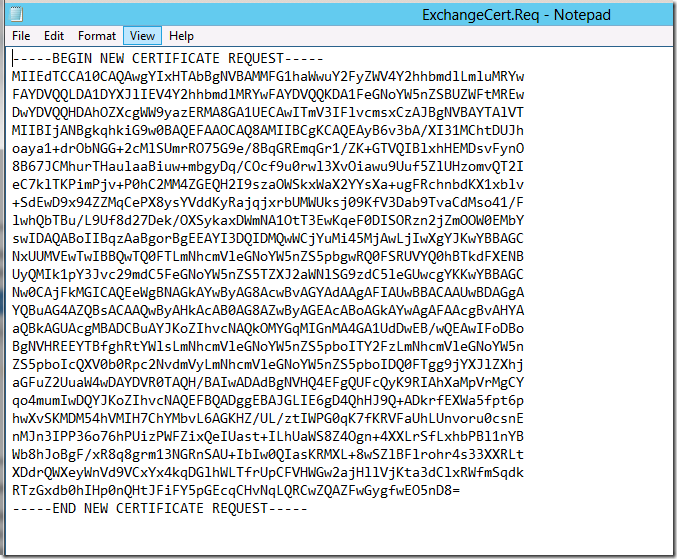 I would recommend to use a 3rd party  commercial certificate where you need to purchase it from DigiCert
or
If you are planning to use internal Windows CA which is for free but you got to install the Cert on every client as its not trusted globally