Once
Website Panel Portal is Ready
Website Panel Enterprise Server is Ready
Website Panel Server is Ready
If not – Follow the below link
How to Install Website Panel 2.1 Windows Server 2012
https://www.azure365pro.com/how-to-install-website-panel-2-1-windows-server-2012/
Login to Website Panel Portal –
Login : ServerAdmin
Password : ******
Choose Configuration – Servers – Choose ADD server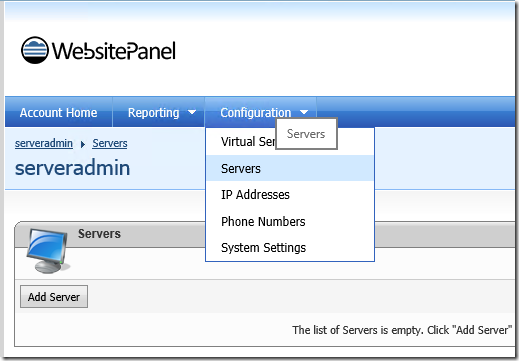 Enter the Server Name – Friendly Name
Server URL : The Server URL you configured website panel Server
Enter the Server Password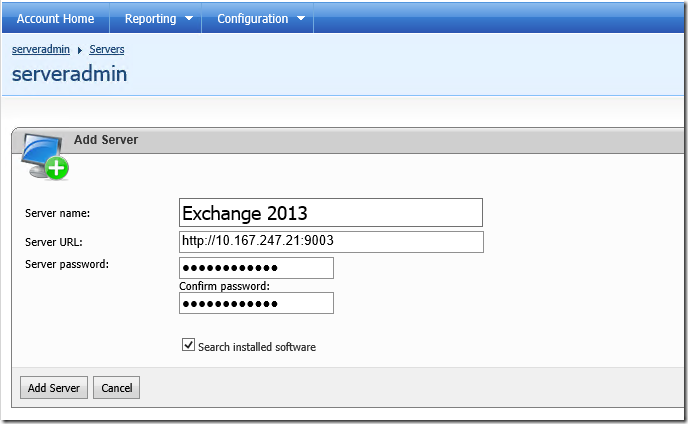 Now Choose Active Directory Settings
Choose –
Create Active Directory accounts
Authentication Type – None
Root domain – CareExchange1.biz
Leave the other things empty

Now Click On Hosted Exchange – Click add

Enter PowerShell URL – Make Sure you enter HTTPS URL
Note – If website panel server and Websitepanel Portal and Website panel Enterprise server on exchange 2013 Server – Enter Powershell URL as https://127.0.0.1/powershell
Note : To find your PowerShell URL  – Open Exchange management Shell – Get-PowershellVirtualDirectory | FL Name,*URL*
Database Availability Group : If available fill it . if DAG is not configured . leave it empty
Enter Public Folder Server
Enter OAB Generation Server
Leave the HUB Role
Add the Client Access server you are configuring
SMTP Server choose the Exchange Server  IP
Enter Auto discover Details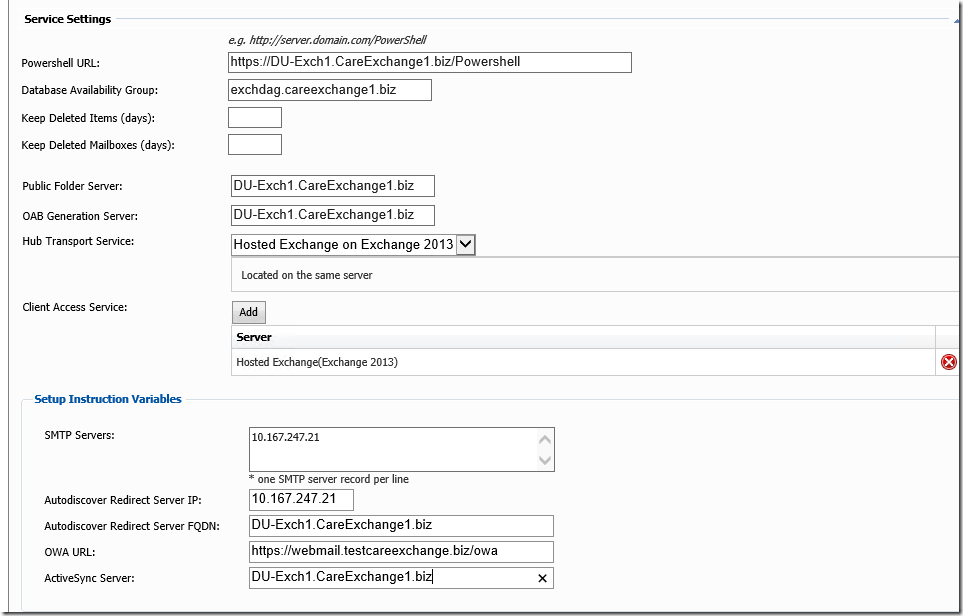 Now Choose Hosted Organizations
Enter the Root OU
Enter the Preferred Domain Controller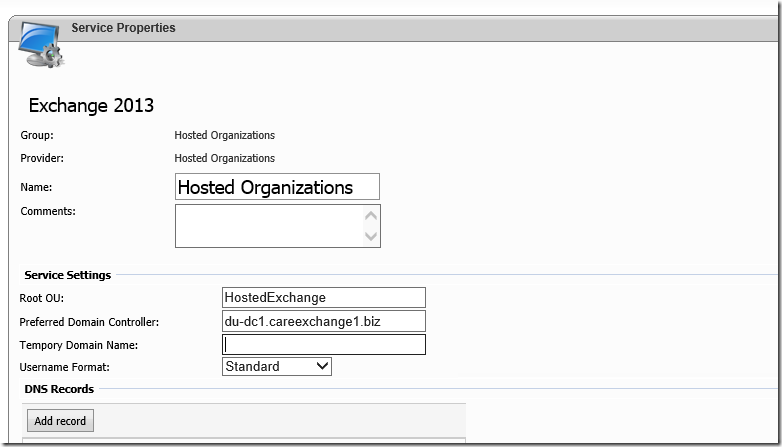 Make Sure the OU you are entering is available in ADUC – If not please Create it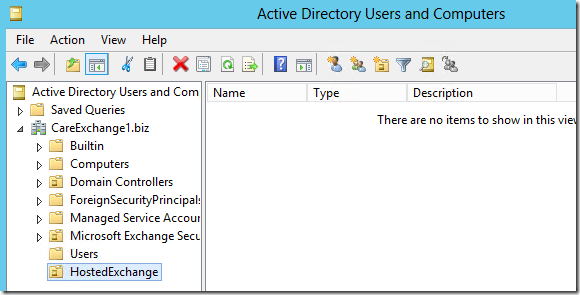 Now Configuration part is done.
Add a hosting plan for a Customer – am just creating a test hosting plan
Serveradmin – Hosting Plans – Create Hosting plan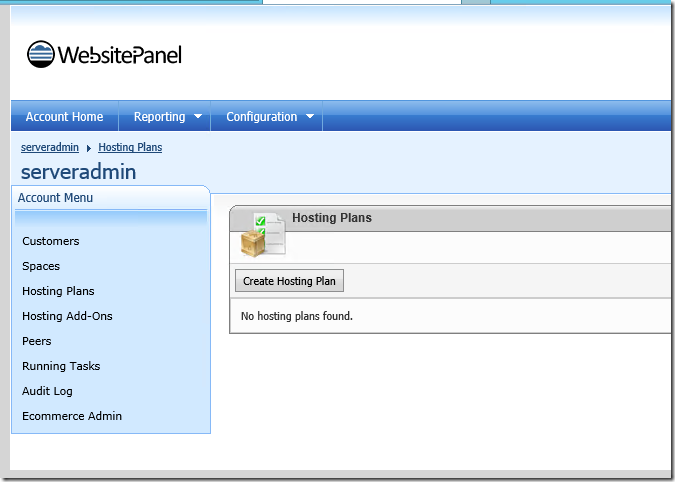 Choose the Exchange 2013 Server as the Target server
Make Sure Domain is set to unlimited or a Value
So that you can create a Organization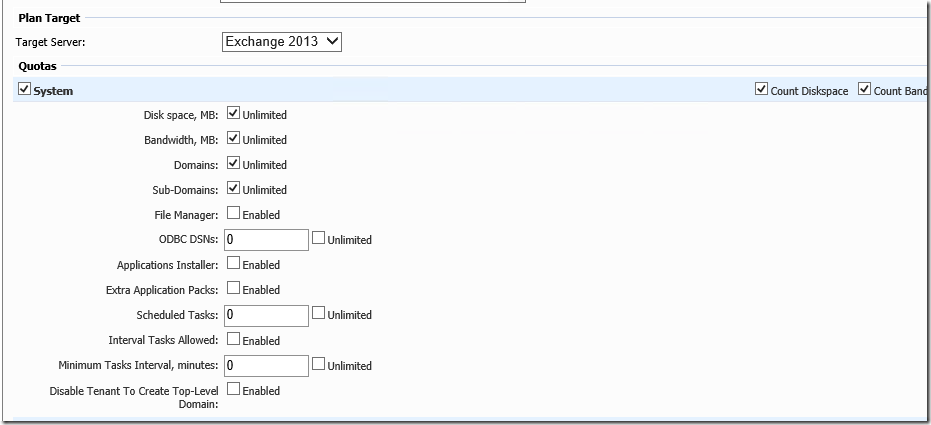 Choose hosted Exchange
As its just for testing . am placing things on Unlimited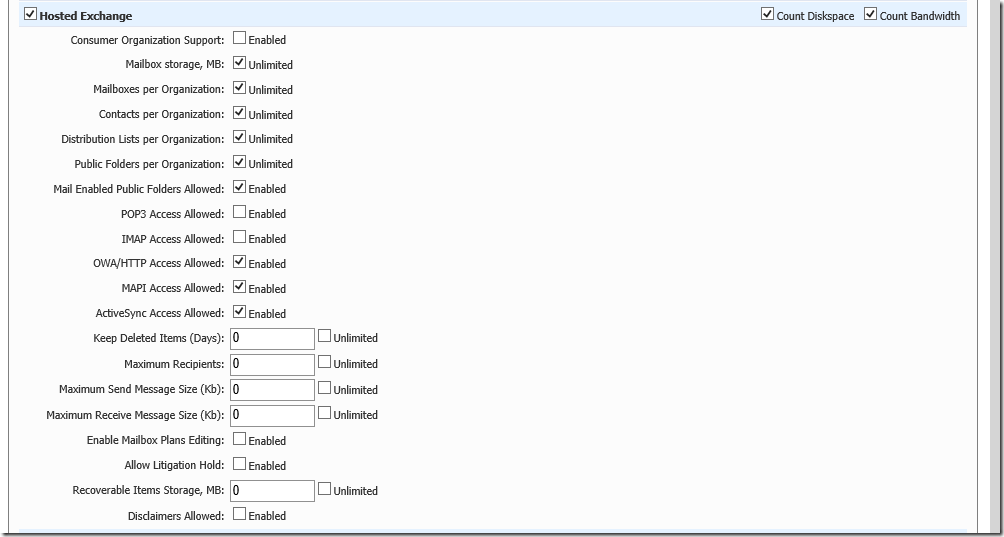 Now Choose Hosted Organizations
do the same

Go the end – Choose SAVE
now a hosting plan is ready

Now Create a Customer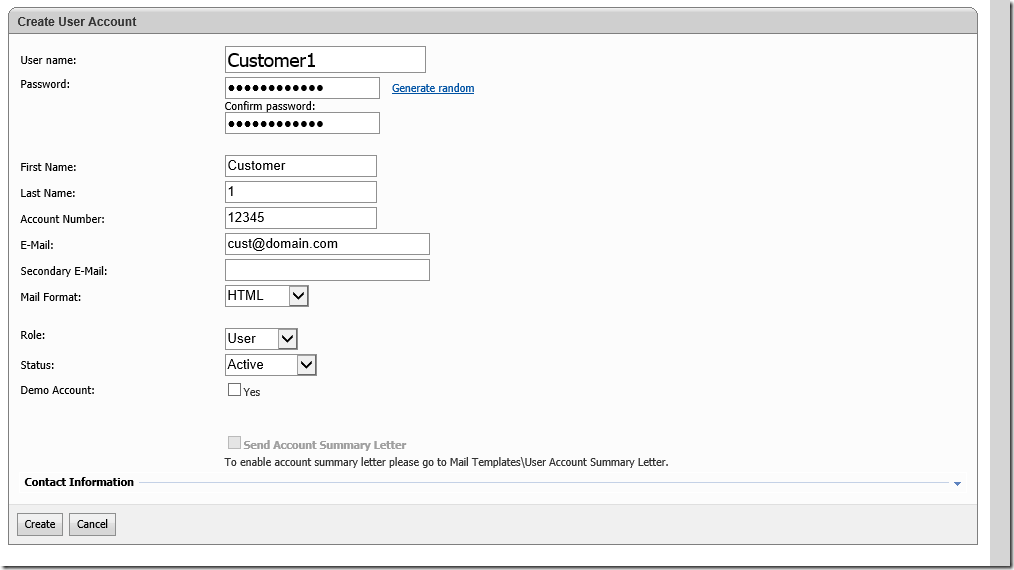 Now Click on Create hosting space

Now Assign the hosting space we created to the customer
Add the domain of the Customer

Now Click on Customer – Hosting Organizations – Hosted Organization
Create new organization

Once the Organization is Ready
Click on the Organization
So that we can test creating a mailbox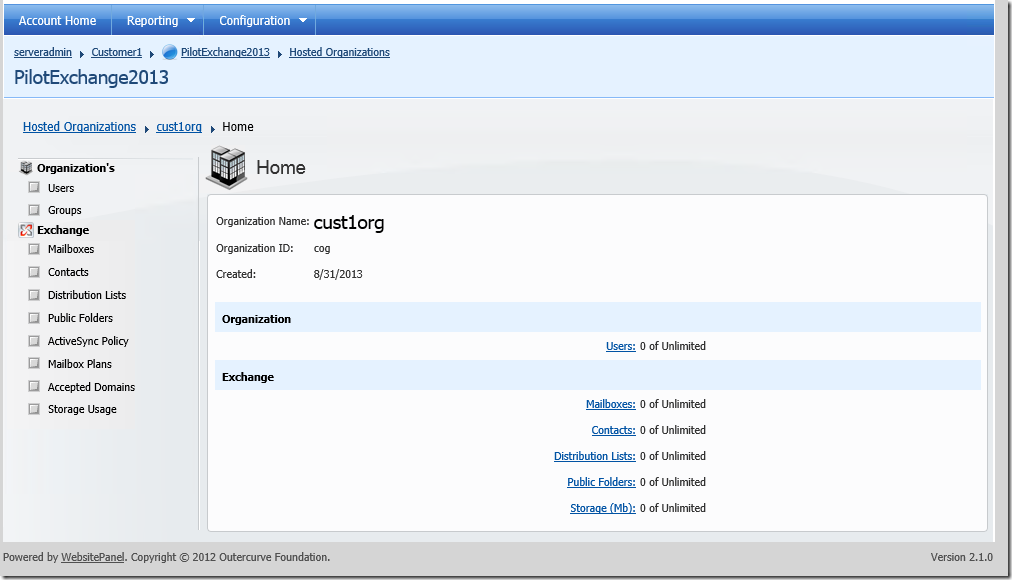 For Creating a mailbox – you will need a mailbox plan
Choose mailbox plans – am just creating a unlimited mailbox plan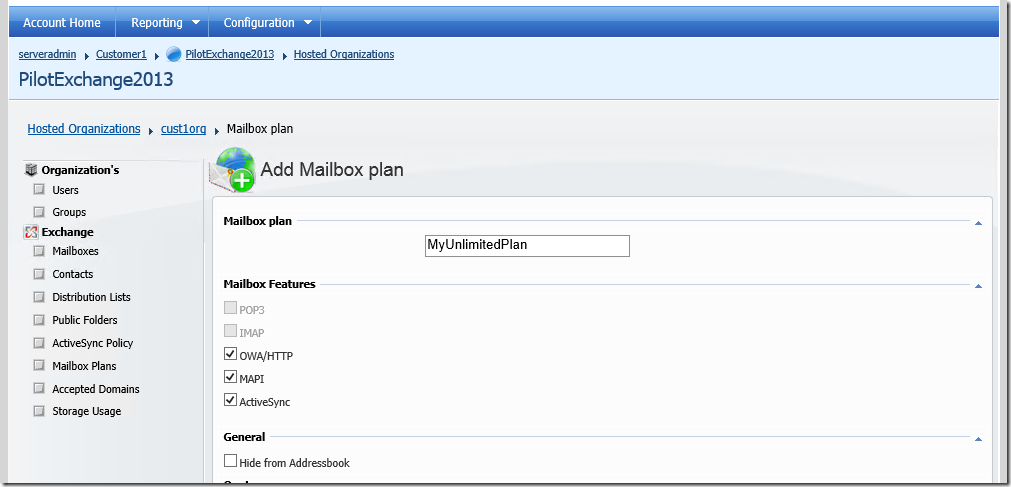 Now Mailbox plan is ready

Now Choose mailboxes Create a new mailbox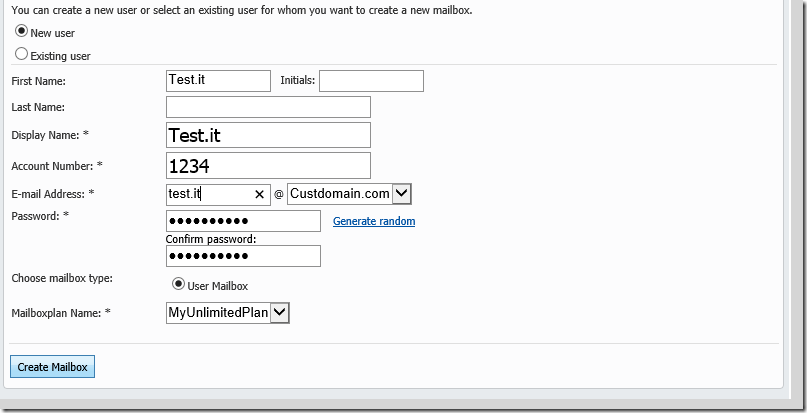 Now Mailbox have been created successfully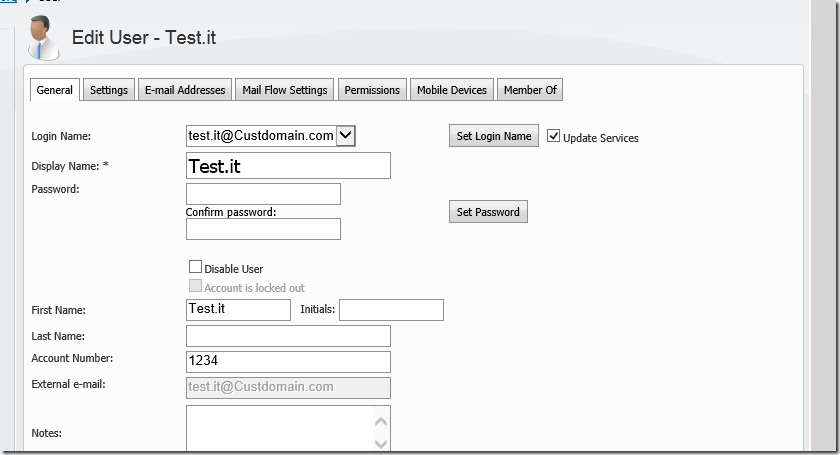 if you go to ADUC , you could see it has created user accounts in the right space we defined

Now Running "Get-mailbox" Making sure mailbox is created

Seeing address book policy is created for its own tenant

Great

Hope this article will help you in Installing configuring Website Panel.
I made the documentation as good I can
Thank you