Some software load balancers requires a loop back adapter.  so that they can lookup for the VIP (virtual IP) which is listening on the load balancing machine.
Will see how to add that Virtual NIC on to Windows 2012 machine.
Start – Run –  Devmgmt.msc (Device manager)
Start – Add legacy hardware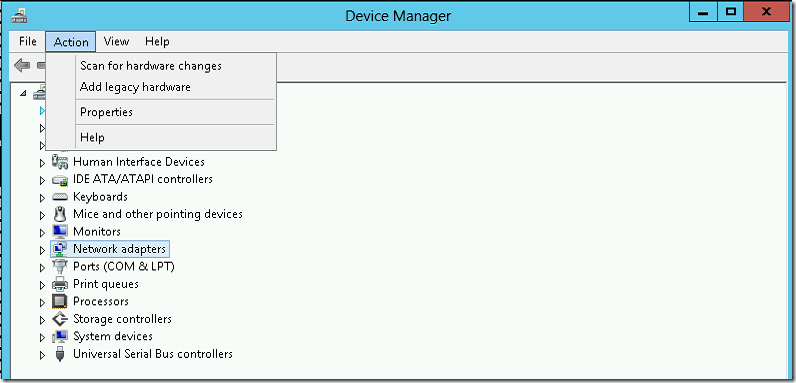 Choose next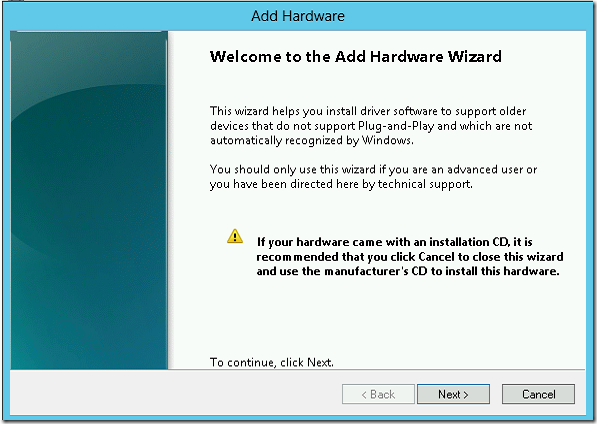 Choose next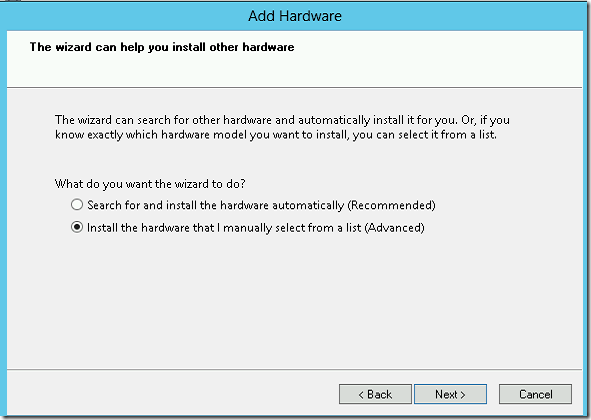 Choose Network Adapters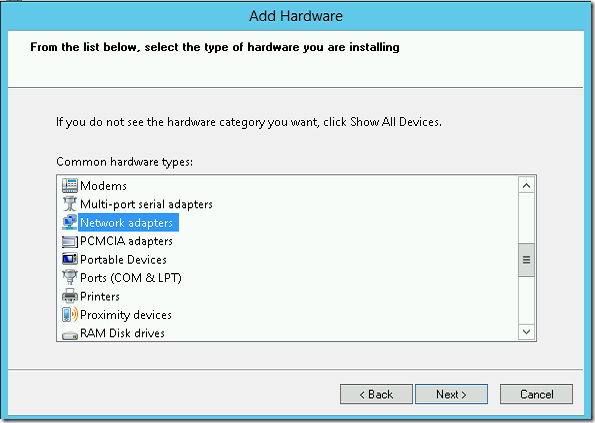 Choose microsoft – Microsoft KM-Test LoopBack Adpater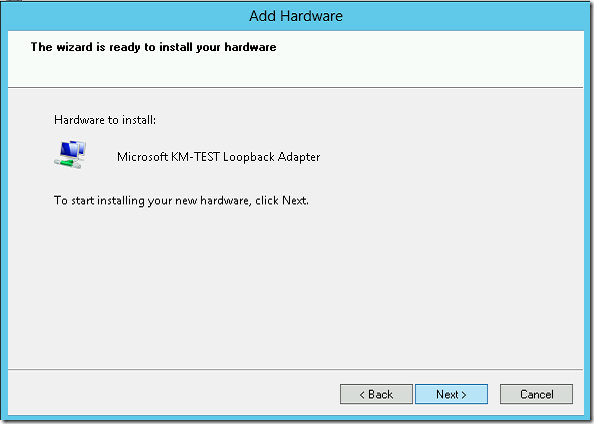 Now Choose Next  _ It installs it.
Now Virtual NIC is ready