Blackberry Enterprise Service 10.2 –Universal Device Service is a Mobile Device Management solution provided by blackberry which supports Blackberry10 , Android and IOS Devices
lets see how to Configure it –
Login to the web console of Universal Device Address
https://bes10.careexchange.in:6443
Configure the SMTP Server which it can use,
Make sure you allow the IP of Blackberry 10 server in the receive connector so that it can relay email.
Settings –
SMTP Server – Choose SMTP
Server address
Click Test – so that you verify its allowed.
if you have any problem — Have a relay connector configured dedicated for applications so that it can allow emails – Grab only the Receive Connector Part from the below article
https://www.azure365pro.com/how-to-create-anonymous-relay-connector-in-exchange-2010/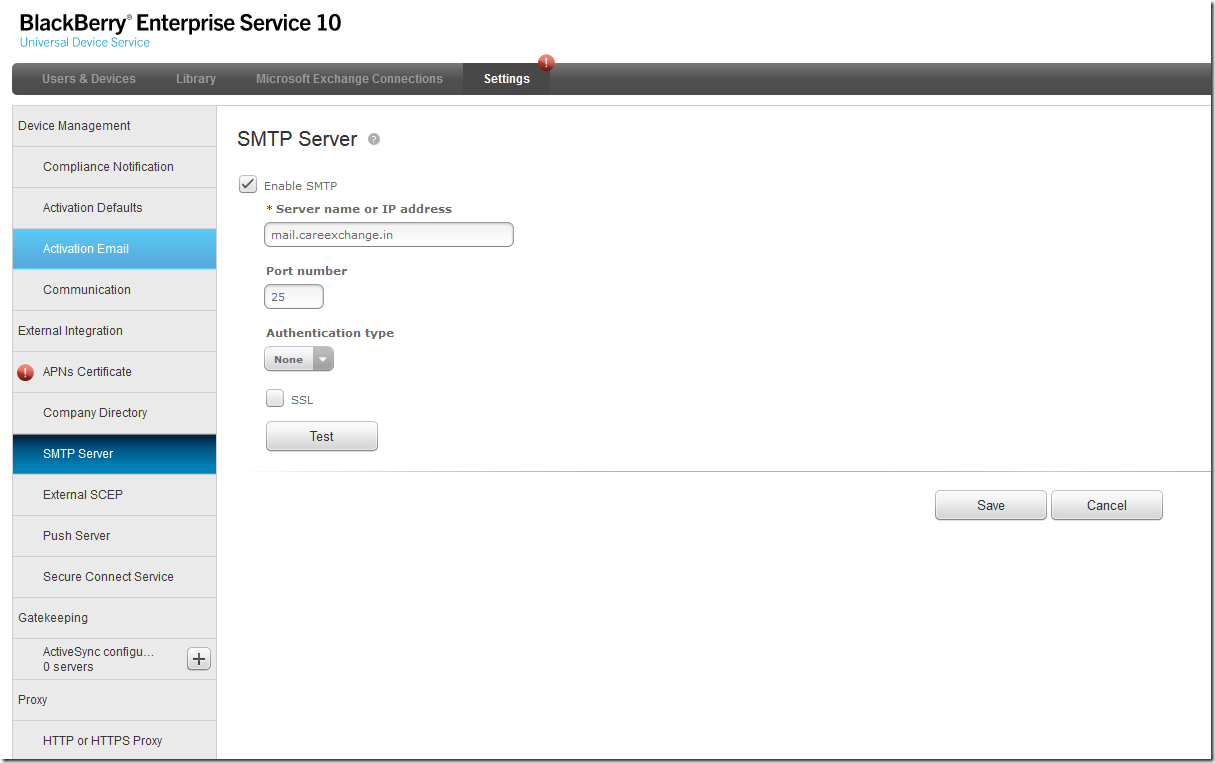 Click settings – To configure Active Directory
Choose Username , Password
Directory URL in the format
LDAP://FQDN of computer
or
GC://FQDN of a Global Catalog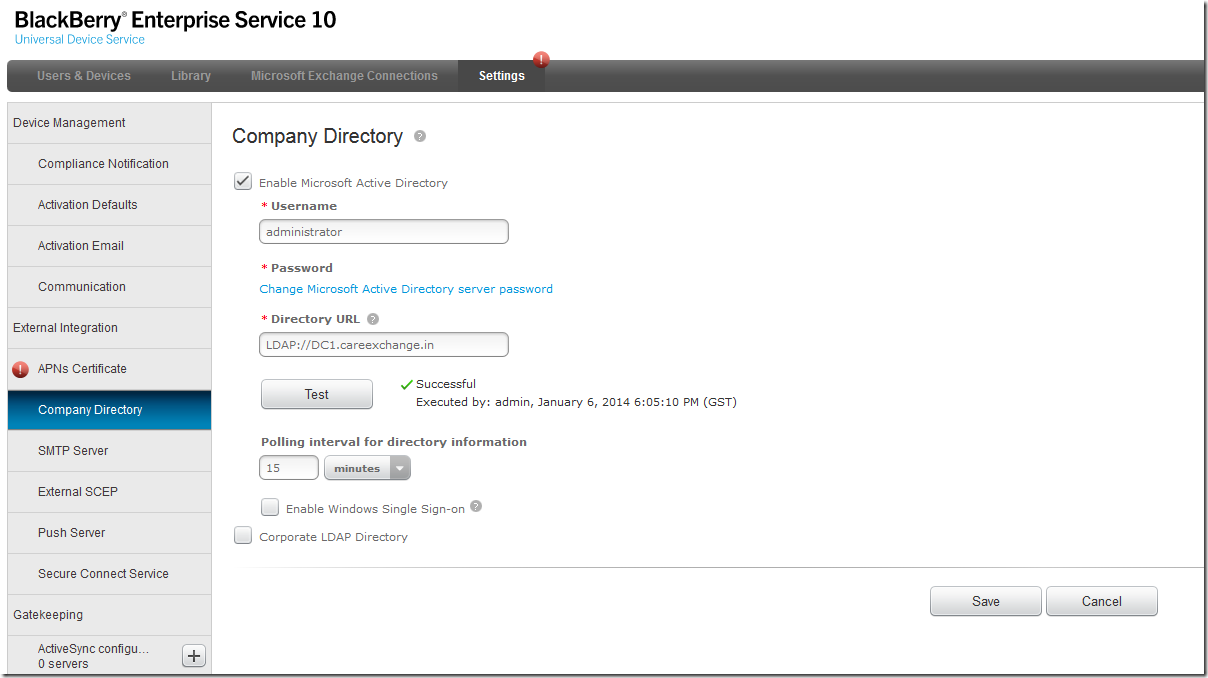 Now to Get started for IOS devices , you got to get a APN Certificate.

Click on Get APNs Certificate
Fill the details of the Company
Then Blackberry will take some time to verify it.
Once its getting verified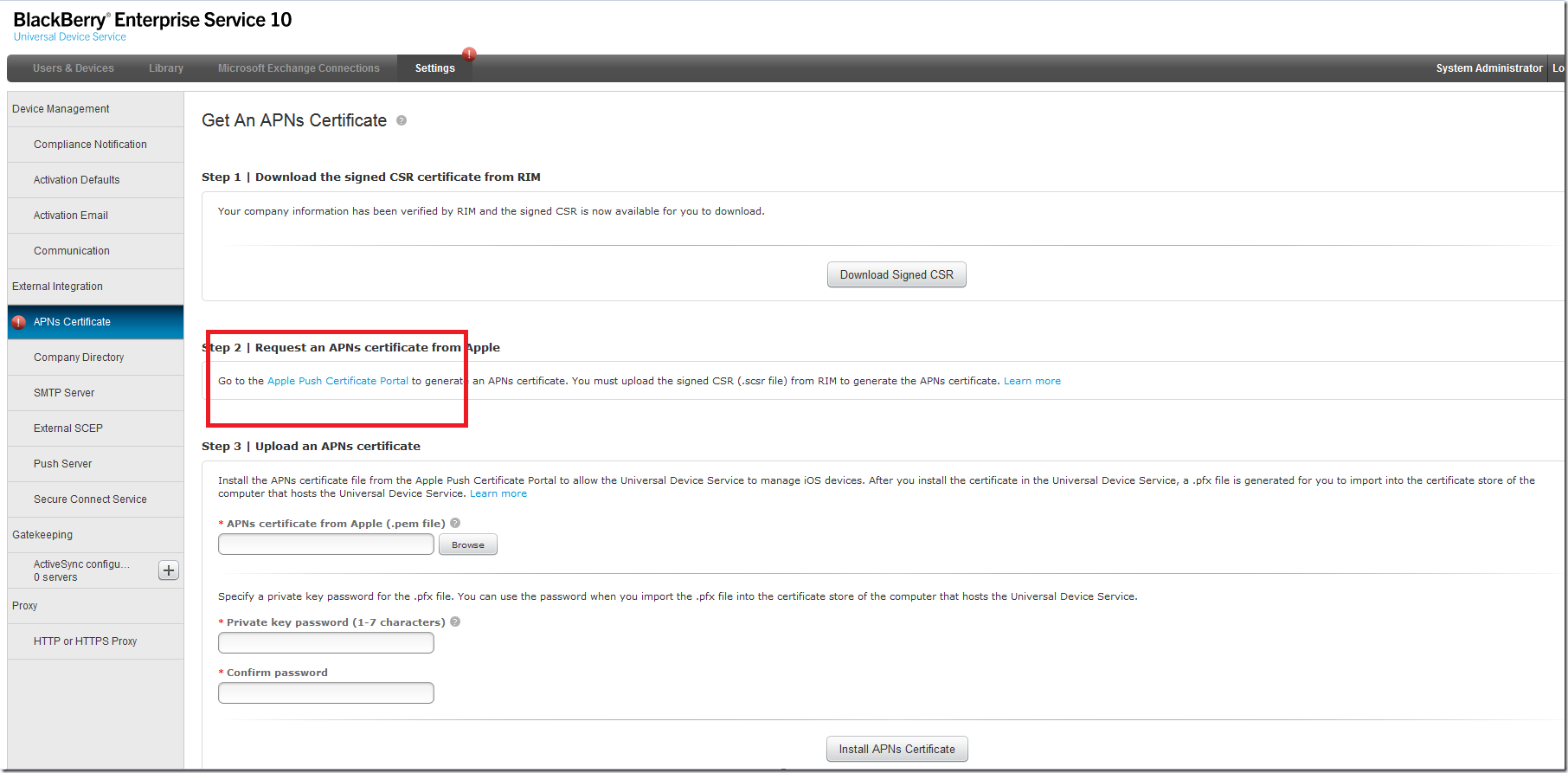 Apple Push Certificates Portal
https://identity.apple.com/pushcert/
Login with your Apple Id   – It doesn't Charge you – so don't worry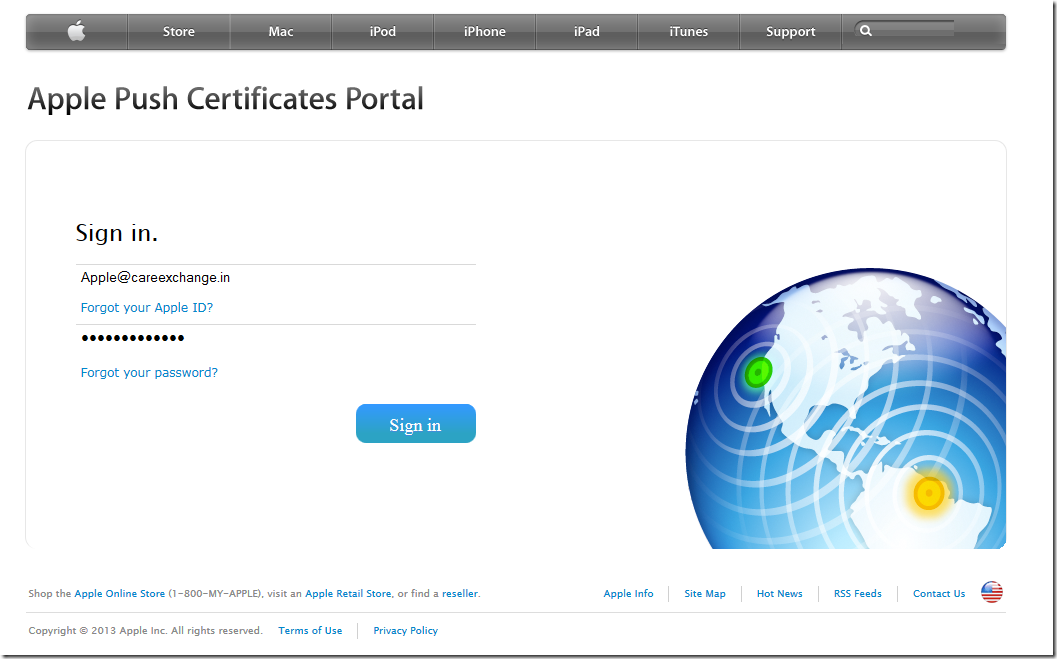 Create a new push Certificate

Now Download it –
if you haven problems on this try different browsers

Now Choose the APN's Cert Click install

Now Double Click on the Download Cert in the Bes10 Server
Import the Cert  — Personal and Trusted Stores
Now Choose done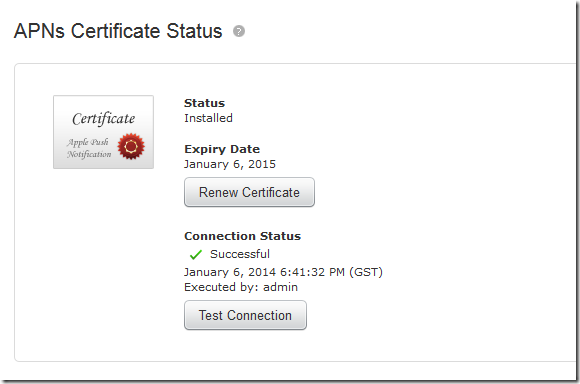 Great now you are Ready to manage all type of devices.

Will see more on future posts