Resilient file system ReFS Requirements –
OS Requirements – Windows Server 2012 R2
Supports Exchange 2013/2016 Databases or later
Resilient file system ReFS Benefits –
Refs can automatically correct the corruption.
Even if corruption occurs and cannot be repaired it salvages the place making sure the Volume stays online.
Scalability is high keeping future demands in mind.
Note : All Application doesn't support ReFs Volumes yet, Only Exchange Database and Logs files are supported to keep in ReFs Volumes.
Add the Disk –
Bring the Disk Online

Use GPT (GUID Partition Table)
as MBR has a 2TB limit.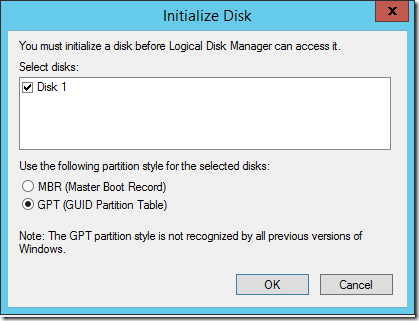 Create a Simple Volume – Choose File System Type – ReFS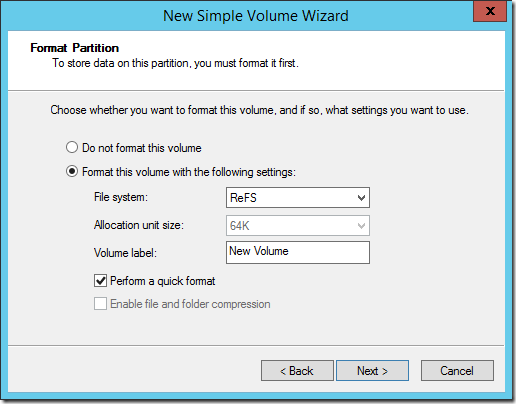 Disable Integrity Streams by Formatting the Volume you created –
Format-Volume -DriveLetter x -FileSystem ReFS -AllocationUnitSize 65536 -SetIntegrityStreams $false

Now your ReFs Volumes are Ready for Storing your Exchange 2013/Exchange2016 Databases.