Simple booking system Requirement –
Visit to a location.
Meeting should be auto accepted.
Should not be Double booked.
Should inform the user that the response is from a automated booking system.
One Delegate should be able to Add/Move/Cancel the meeting
Lets see how to create it –  Login to EAC and Create a Room Mailbox

AutoAccept is set below –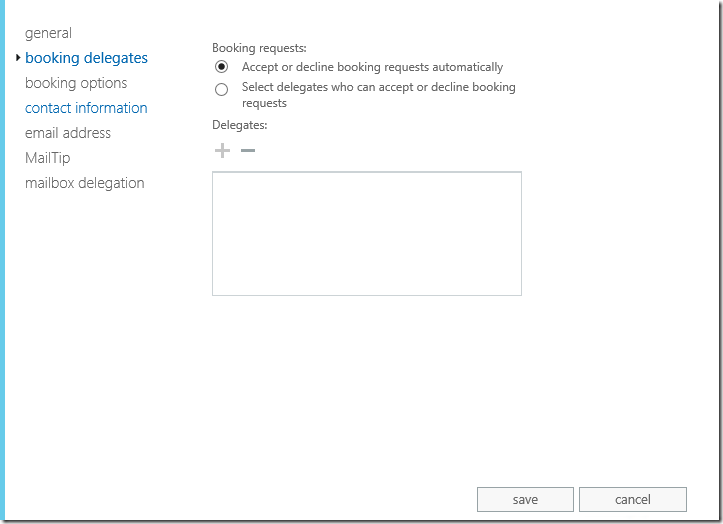 Should not be Double booked.
Uncheck – Allow Repeating Meetings
Should inform the user that the response is from a automated booking system.
Add a note — Response is provided by our automated booking system.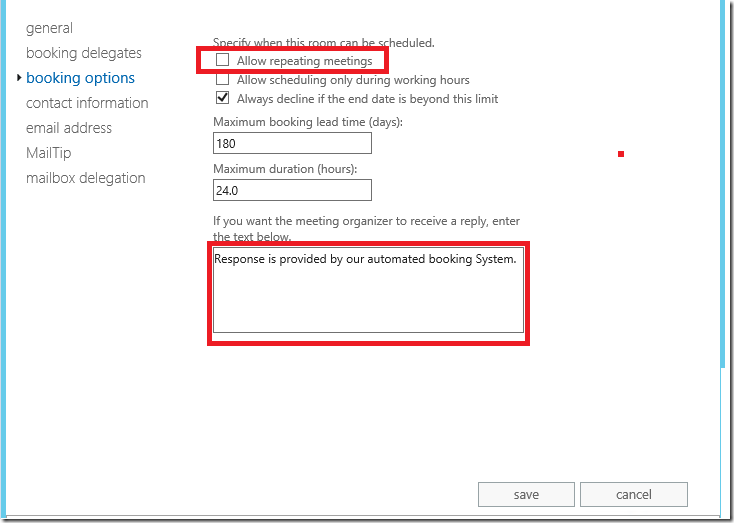 One Delegate should be able to Add/Move/Cancel the meeting
Add full access – to the delegate as below.
Now delegate can add the calendar of this mailbox to his outlook and manage it .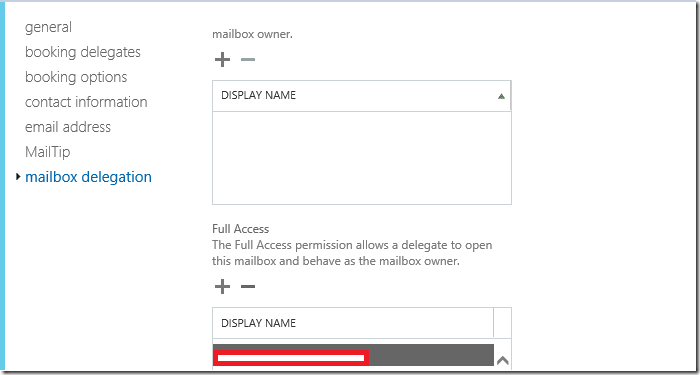 Any Meeting request sent to the resource mailbox