Exchange ActiveSync is enabled by default when you install … Exchange ActiveSync is an Exchange synchronization protocol.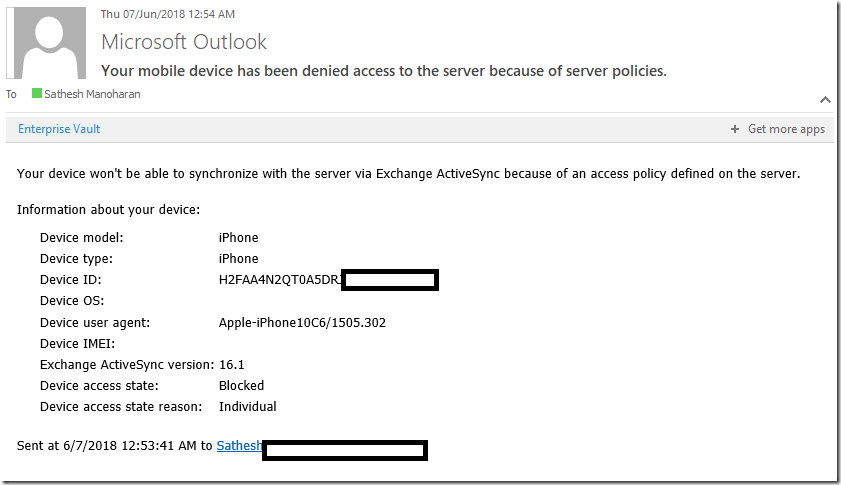 iOS device – The Connection to the server Failed.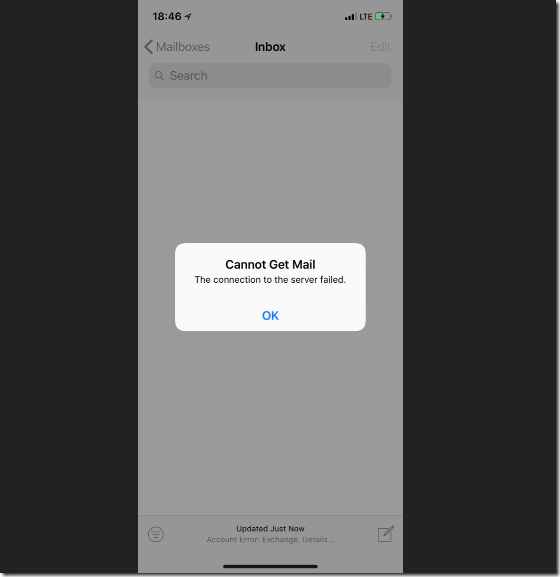 Get-CASMailbox -Identity MailboxName| fl

Set-CASMailbox MailboxName -ActiveSyncBlockedDeviceIDs $null

–
Now the device will be allowed to the Exchange server.
Root Cause – I suspect we had active sync policy pushed from Airwatch (Mobile device management solution which applied incorrectly. Not 100 % sure .