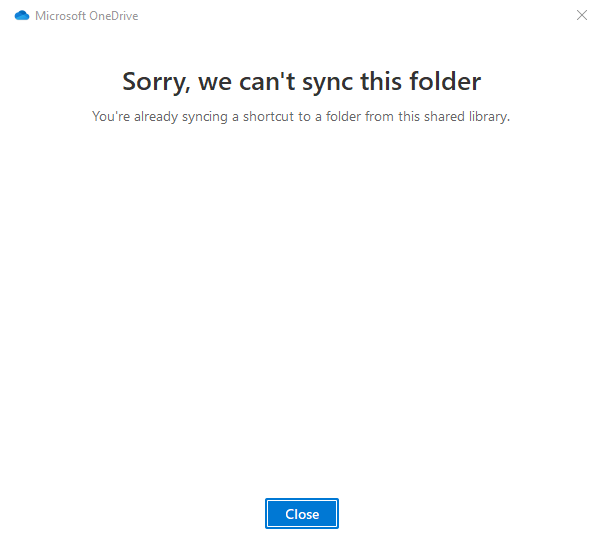 A simple line error when you try to sync a SharePoint site to a user. It says an error. You are already syncing a shortcut to a folder from this shared library
Solution –
You are sharing a folder from that SharePoint site to your one drive. Find that folder and delete that shortcut. Most probably you will see a link icon behind the folder. Once you delete just the shortcut you can try resyncing the SharePoint site.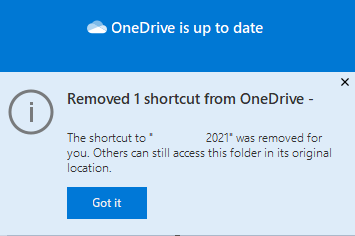 if you don't know where is the shortcut – Contributed by Jared Fowkes
I found a much easier way to locate the shortcut.
Go into the offending library using your browser and try to "Add shortcut to OneDrive". It may say that you have an existing link to a folder within the library and ask if you want to replace it – choose to replace. Then, click on the link it provides to the new shortcut and delete it. You may have to wait a minute for the synchronizations to take place, but once OneDrive removes the shortcut from your computer, you'll be able to sync the library again.