Windows update fails – Check SUR logs
C:\Windows\Logs\CBS\CheckSUR.log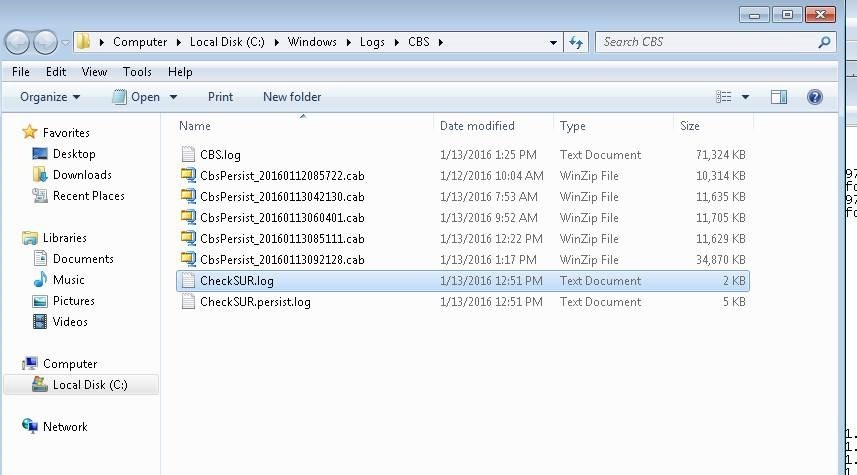 In this case. These packages went unavailable/corrupted.
Unavailable Repair Files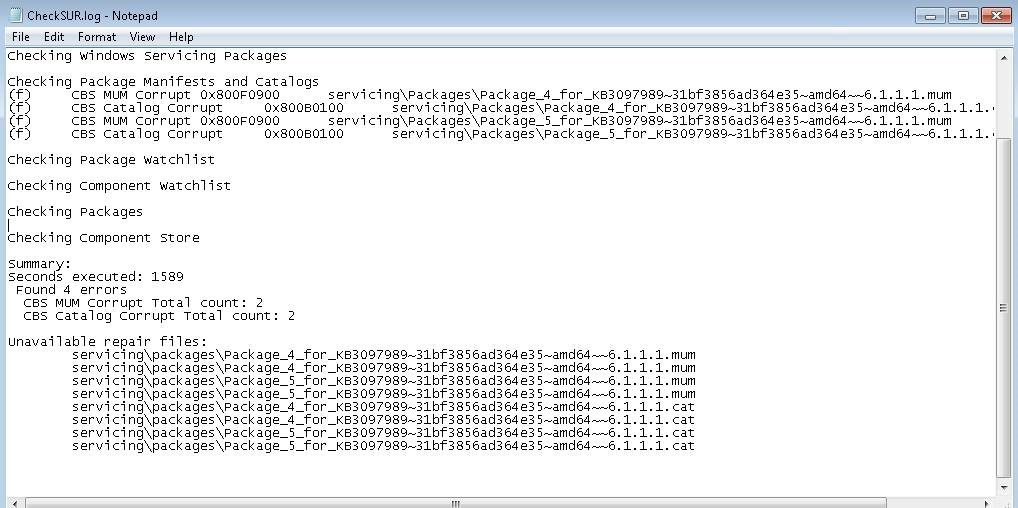 · Download the KB manually.
· Extract using WinZip.
· Copy them to the location and replace those files. (Apply Full control for administrators over the folder so that it will allow you to replace)
· Re run windows update.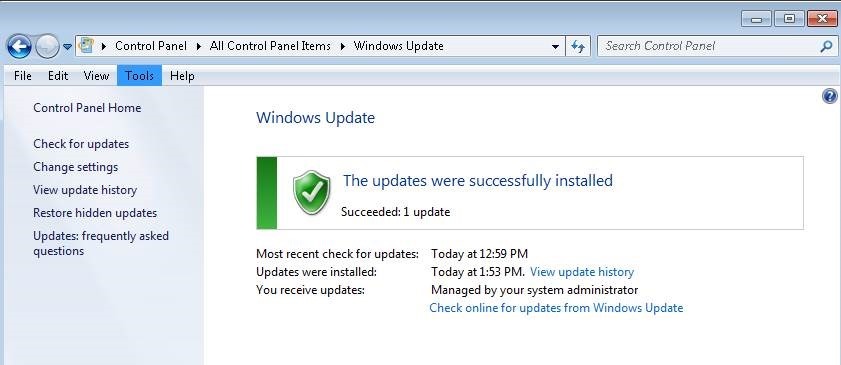 Security Update for Windows KB3097989
Installation Status Failed
Error details – Code 800B0100