Don't Start without these –
Two 10GE  Ports connected to each Node from the 10ge Switch with proper SFPs connected  – Validation will not succeed without this.
With DHCP life can be more simpler when it comes to Vxrail  or Enable Ipv6 Multicast.
For Initial Configuration.
Required information to Start with –
NTP Server IPs
DNS Server IPs
ESXi hostnames and IPpools for adding Additional Nodes in future.
Hostnames/ips/Passwords for VCenter,PlatformServiceController,VxRail manager,Esxi,Vrealize log Insight
IPpools/VLANs for vMotion,virtual SAN,VM networks.
VRealize Logging – hostname/ip
Changing Esxi Hosts Initial IP (Cannot have DHCP in my VLAN)
Changing the Initial IP for VxRail Setup (Cannot have DHCP in my VLAN)
Need DNS Servers (In my Case have Domain Controllers)
Need NTP Servers (In my Case have Domain Controllers)
Front-

Back –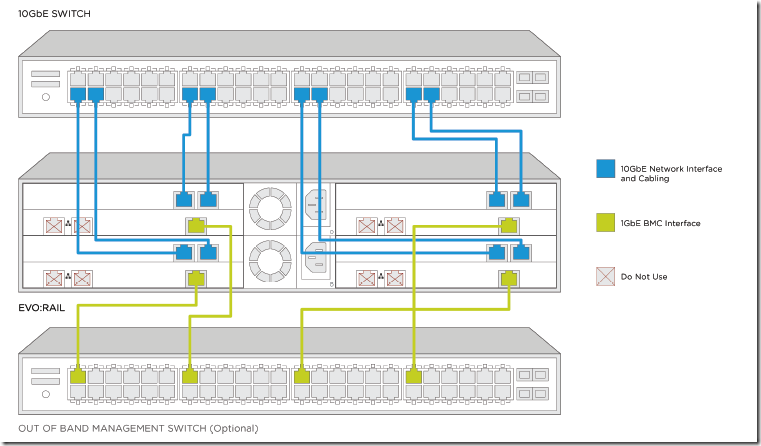 Configuring Mgmt Ports –
Reboot Each hosts –
press F2 Continiously.
Enter Bios password – emcbios
Enter BMC Lan Configuration
Enter Static IPs
Configure User/password
On – Vxrail 4.5  – BMC comes with Default DHCP IP 192.168.0.120
Username admin
Password admin
Node down the DHCP EMC TAG Name on Each Node, (Need to Add A records in the DNS for vXRAIL Manager to Configure initially).

Get inside the DNS server you are going to use for initial Resolving –
EMCTAG-01 to Esxi-Manual-IP
for XRAIL manager to pick up the manual hosts.

Getting inside XRAIL Manager-
Get inside Node 1 –with Display/Keyboard/Mouse – Disable DHCP – Change Esxi Host IP to Manual – Enter VLAN ID
Login with root and Passw0rd!
Do the same for all  Nodes for the complete configuration
Note : Only one VMnic will be active. leave as it is. Connect a 10g port to the switch.
Brocade in my case -example-

interface TenGigabitEthernet 3/0/9

switchport

switchport mode trunk

switchport trunk allowed vlan add 100-200

switchport trunk tag native-vlan

spanning-tree shutdown

no shutdown

Now use a Jump Server (Connected to the  same switch with your convenience  ) and a Thick Vsphere Client.
Login to the manual IP host
Login with root and Passw0rd!

Enter VLAN id for VM Network and verify for Vkernel

Open Console of Vrealize manager and run below to change iP – Note (Take a Snapshot if possible. Things can't be reverted easily)
systemctl status vmware-marvin
systemctl stop vmware-marvin
/opt/vmware/share/vami/vami_set_network eth0 STATICV4 <new_IP> <new_subnet mask> <new_gateway>
Run it and wait for the message . Reboot the esxi host with xrail manager.
My Domain Controllers IP  –
Checking which one is my NTP server –  PDC (My NTP)
netdom query fsmo
netdom query dc
Looks like AD001 is my NTP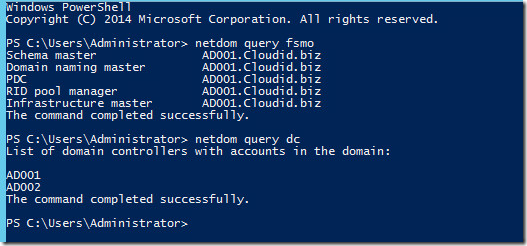 Verified my XRAIL has access to NTP Servers and DNS Servers –

Now get inside XRAIL manager from Jump Server –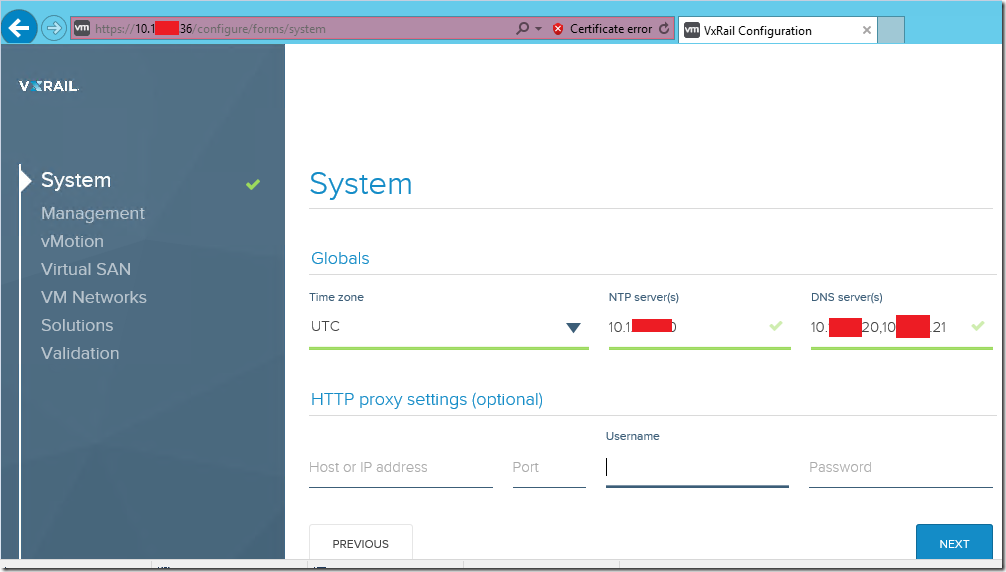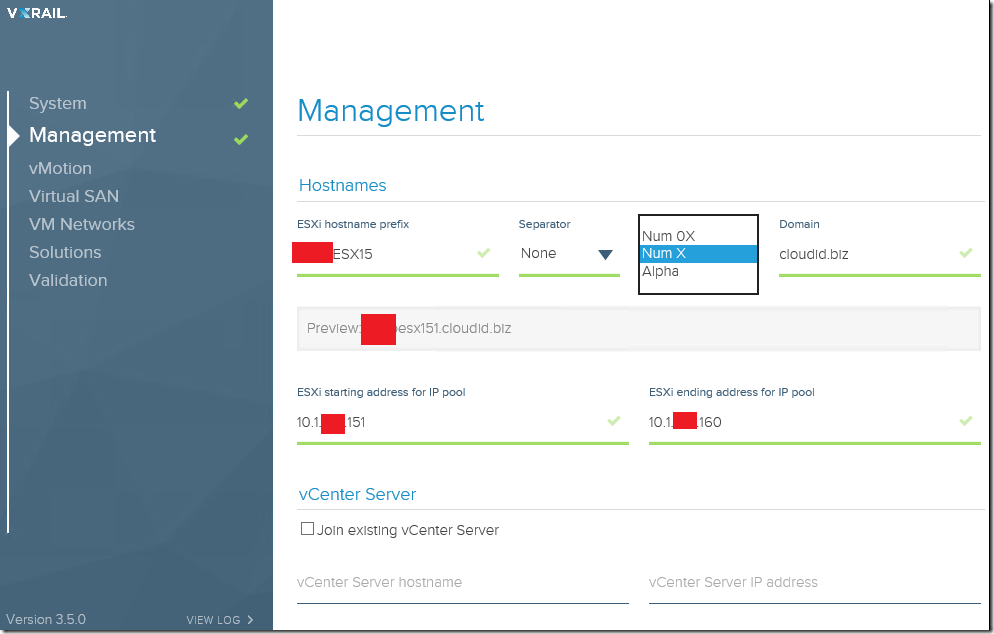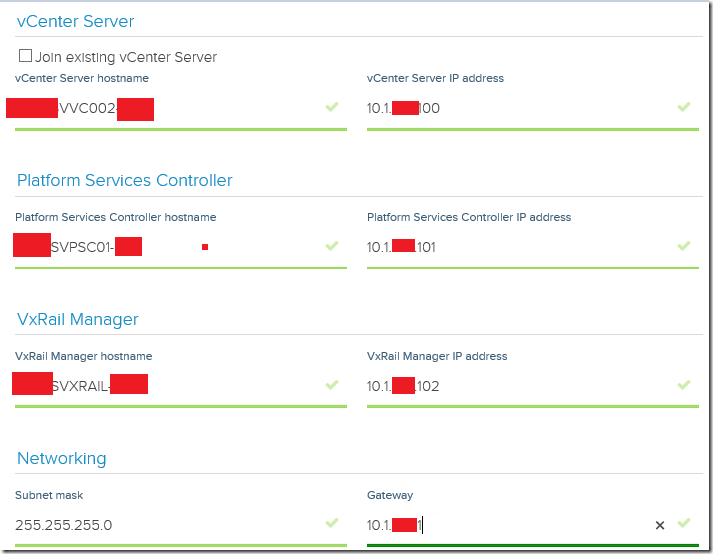 –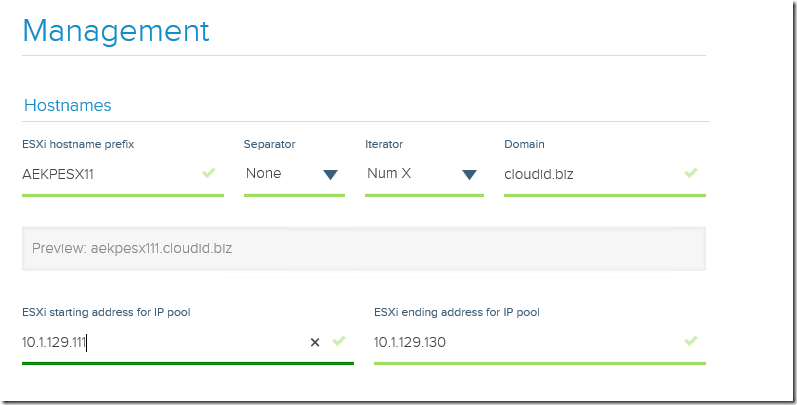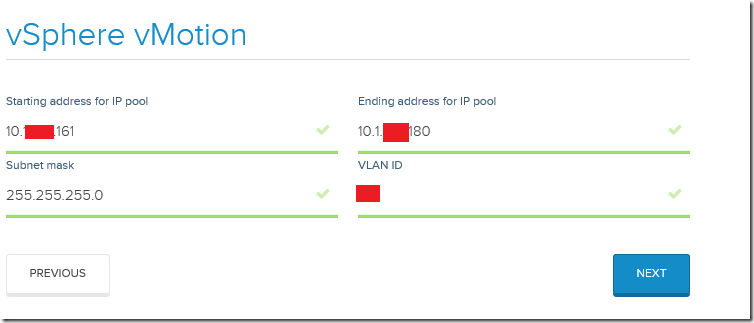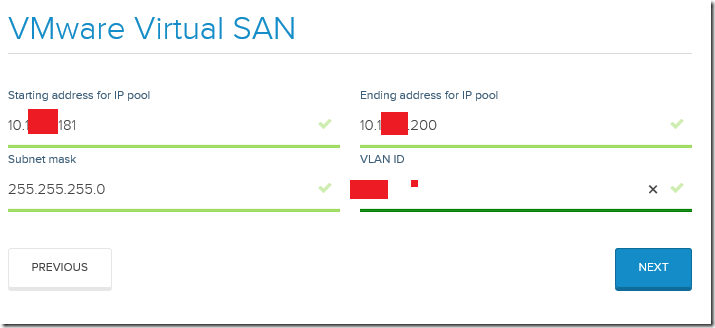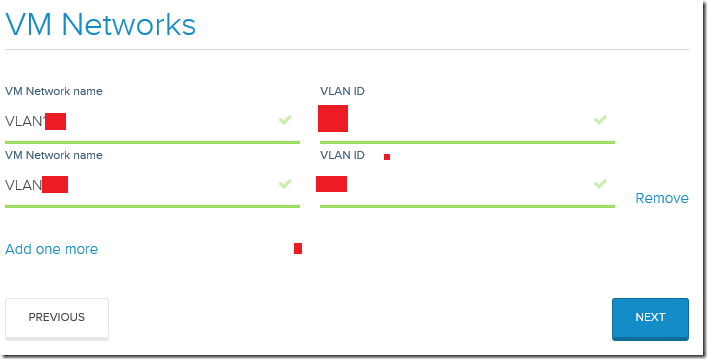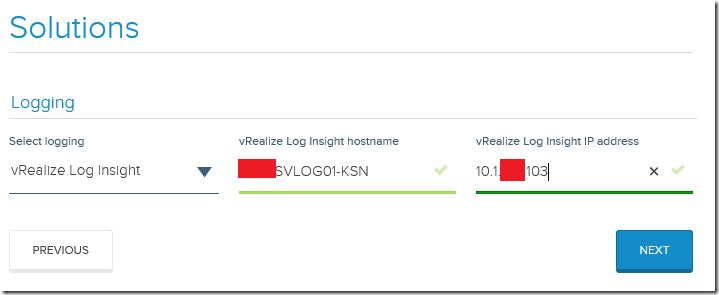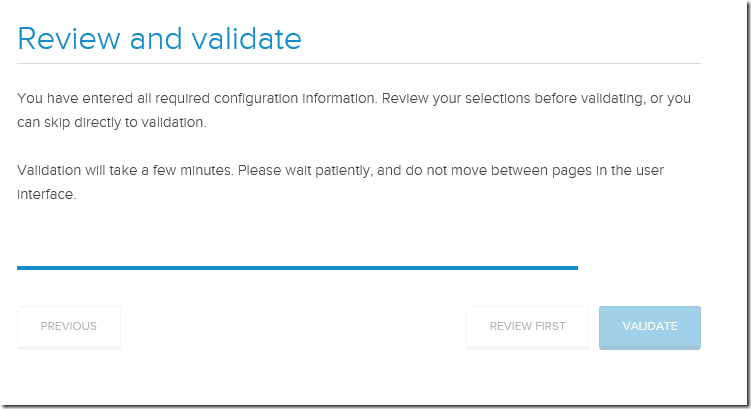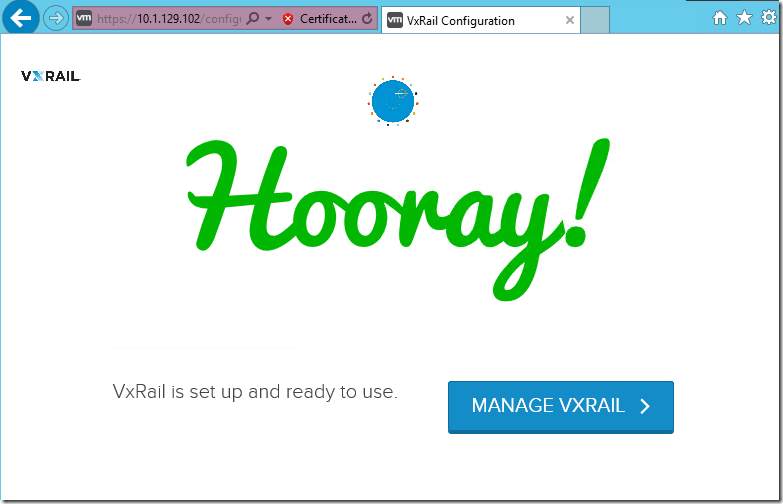 New XRAIL manager IP you specified –
username – administrator@vsphere.local
Password-use the xrail password for initial configuration.
Now It will configure with the Internal DNS of Vcenter.
you have to use the DNS of Vcenter from Jump Server in order to open Console and other things.
Start using Hostnames not IPs