Enter the Organization Name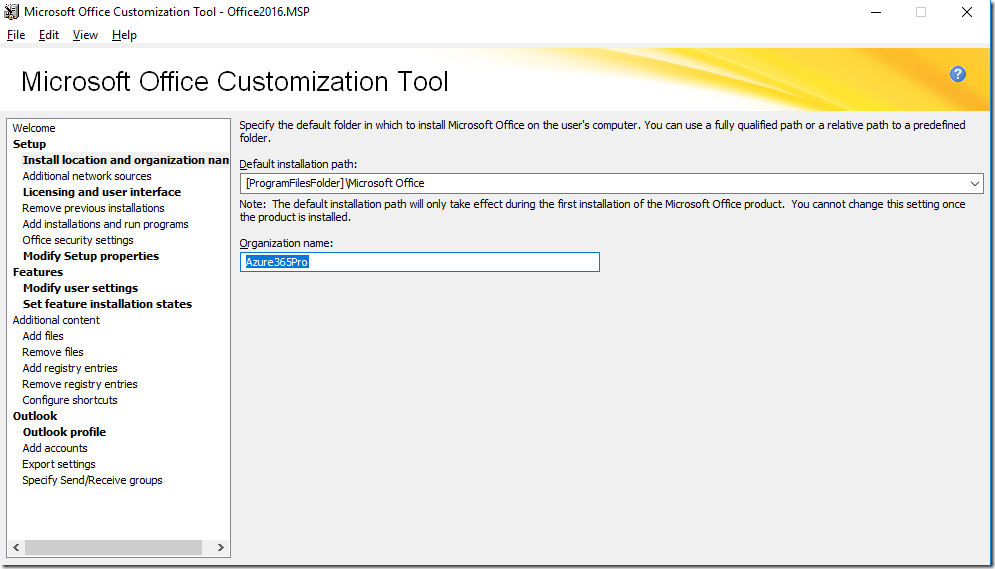 Use KMS Client Key
Display Level Basic
Automates the Office Activation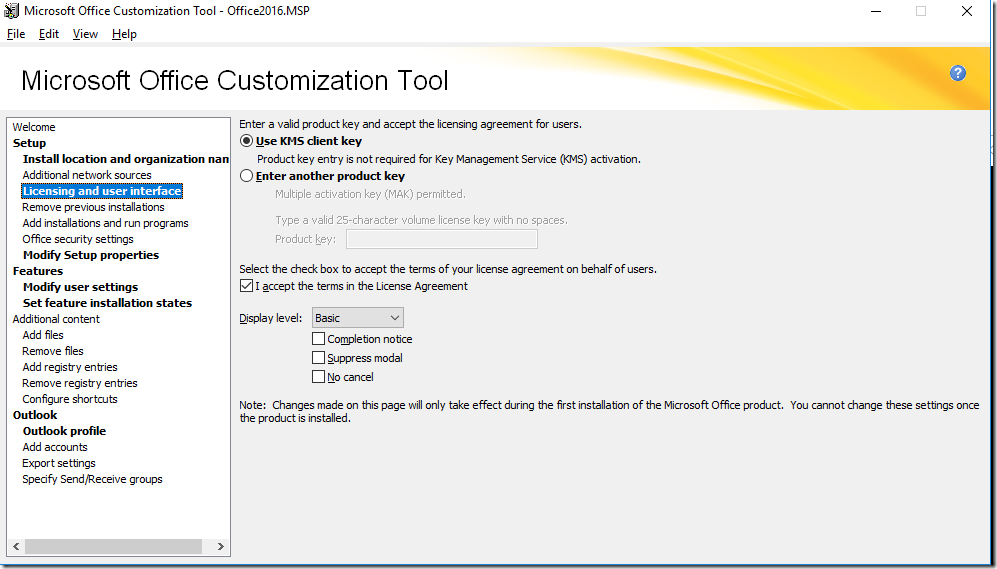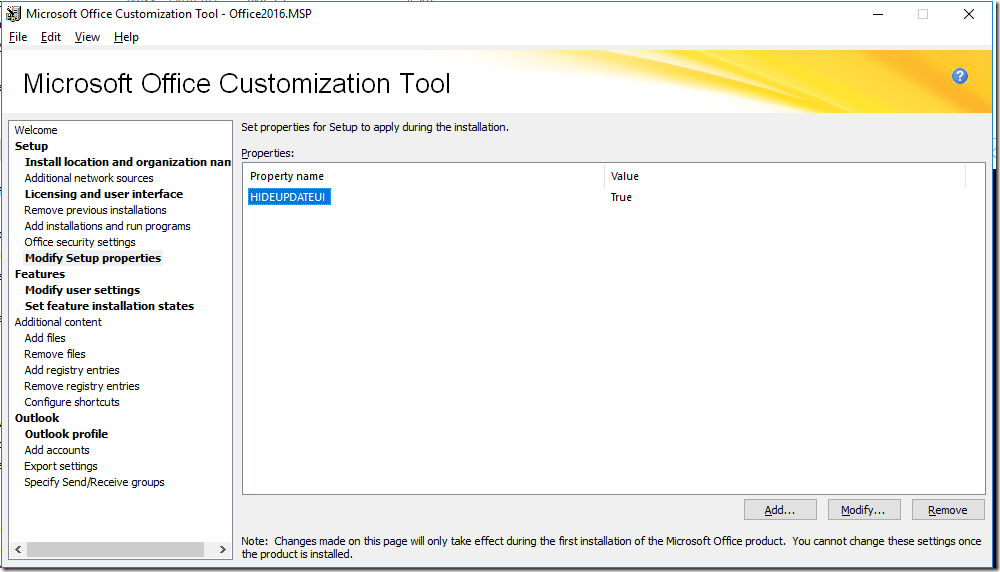 Disable _ First Things First.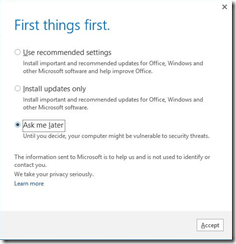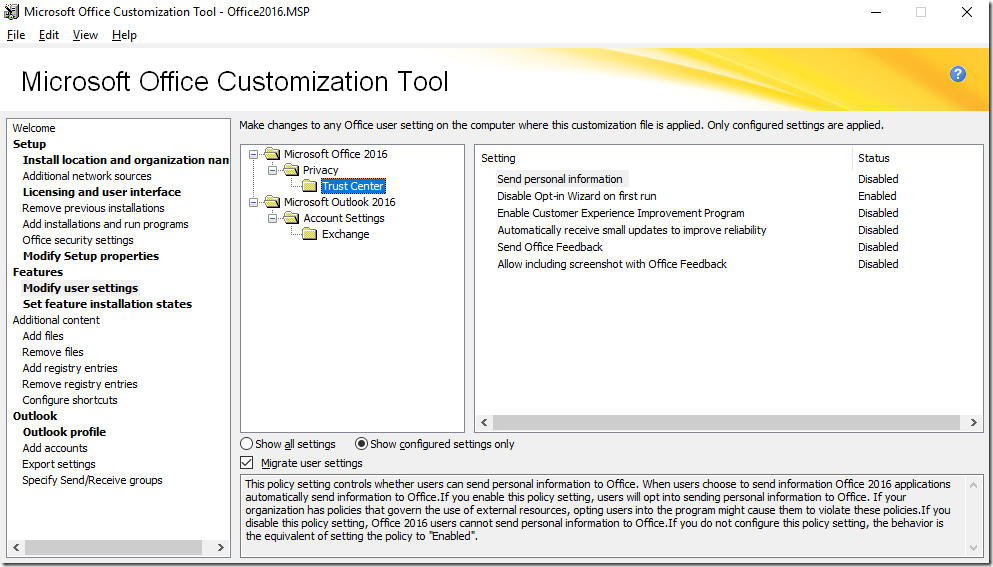 Pre Create Outlook Profile using SMTP Address.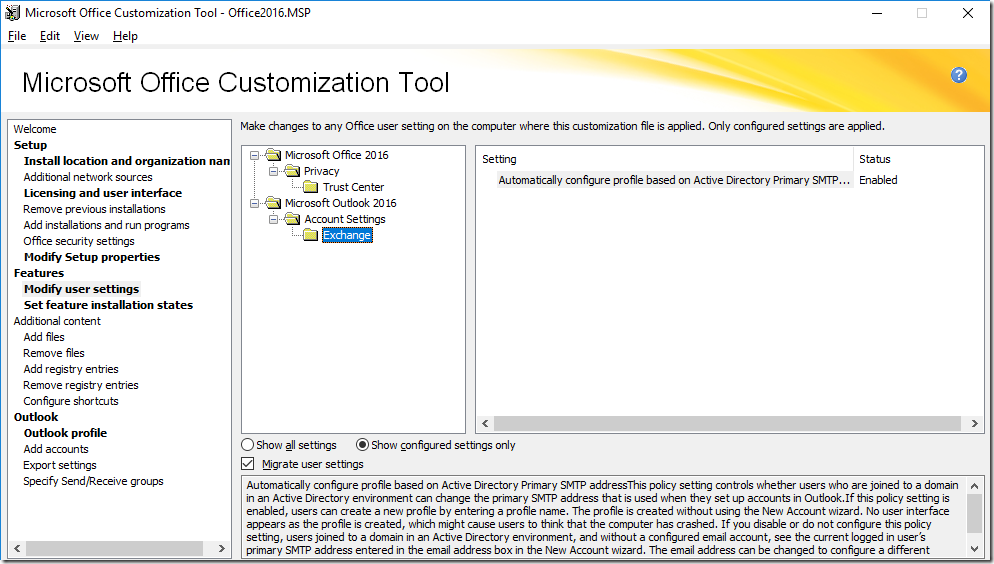 Enter profile Name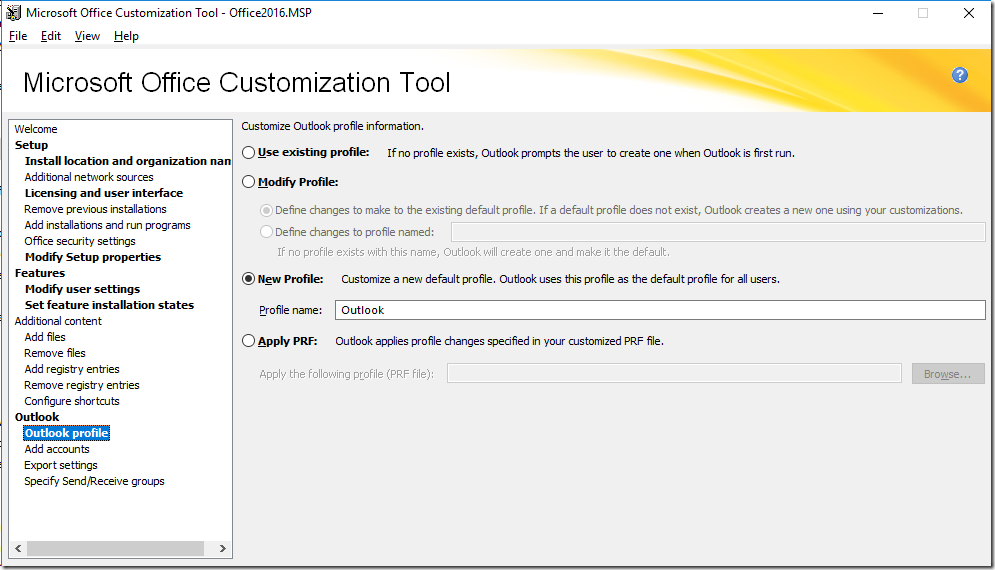 Removing in my requirement. Make sure you click on run all from my computer.
OneDrive for Business
Publisher
Skype for business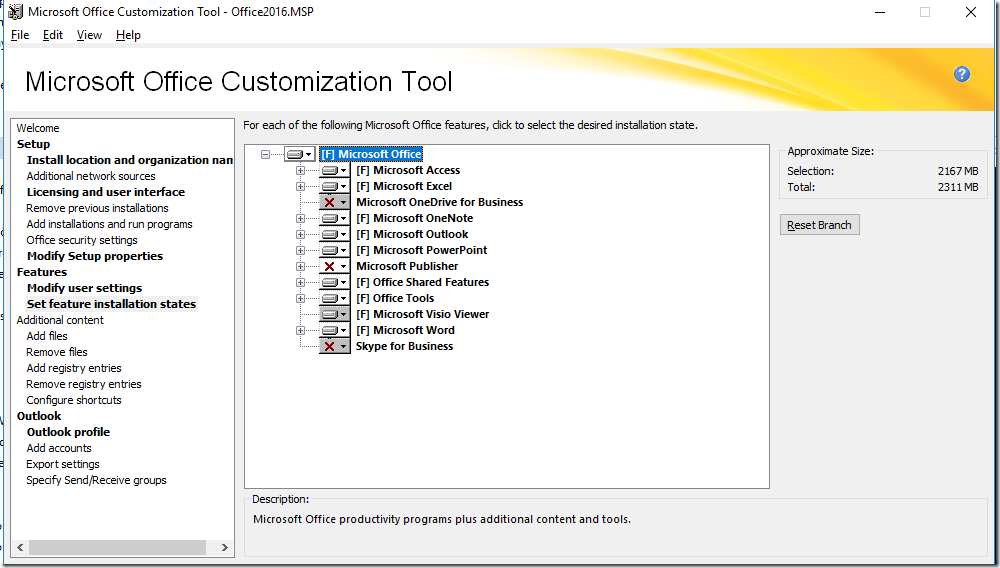 Use the msp file while installation on SCCM . so that the customization gets applied.
setup.exe /adminfile Office2016.MSP