Uninstalling Legacy Exchange 2013 Servers
Post migration to Exchange 2016 or later. Lets see how to remove exchange 2013 Server.
1.Verify No Mailboxes Exist on Exchange 2013 Server
2.Check for Arbitration mailboxes on Exchange Server 2013 and Move them to Exchange 2016 Server.
3. Make sure all the databases are removed.
4.Verify any applications are used for Email relaying with Exchange 2013 Server in Receive Connectors
5.You need to remove the servers from the send connectors (Source Transport Servers).
6.Disabling Third Party Services
7.Make Sure DAG membership is removed
Lets see if its an incomplete installation
An incomplete installation was detected. Run Setup to Complete Exchange Installation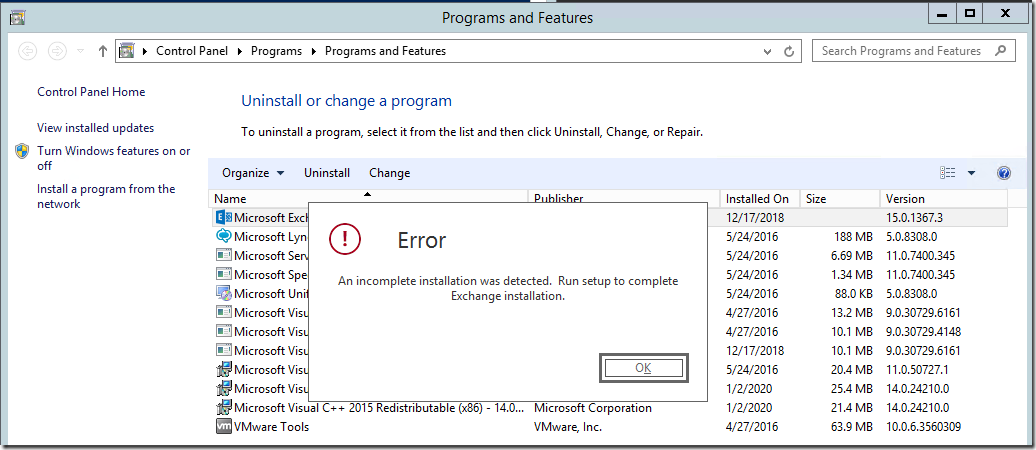 HKEY_Local_Machine\Software\Microsoft\ExchangeServer\v15\MailboxRole

Remove Watermark and Action
Copied below Keys from working server. Ran uninstall

Uninstall Exchange Server Completed