Unable to configure IPhone with Exchange 2013 ,Error :Unable to verify account information , It was with specific mailboxes , and other mailboxes were able to configure with IPhone without any issues.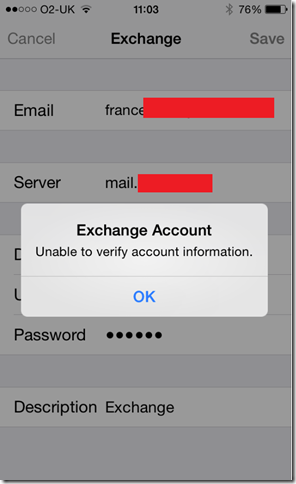 Verified Inheritance is enabled for that account
Open ADUC(Active directory users and computers) – Properties of the account – Security – Advanced
(View – Advanced features should be checked in ADUC)
In my case It was enabled as well .
Checking for the IIS logs
"C:\inetpub\logs\LogFiles\W3SVC1"
Try on your IPhone once and Open the Recent log – Ctrl +f your mailbox
2014-04-24 00:00:04 192.168.1.8 POST /Autodiscover/france@careexchange.in/Autodiscover.xml &CorrelationID=<empty>;&cafeReqId=5f91da0e-c3e9-48ec-a360-83d95eccbc0c; 443 – 192.168.1.111 Microsoft+Office/12.0+(Windows+NT+6.1;+Microsoft+Office+Outlook+12.0.4518;+Pro) – 401 0 0 15
It was showing up 401 unauthorized . strange
Opened IIS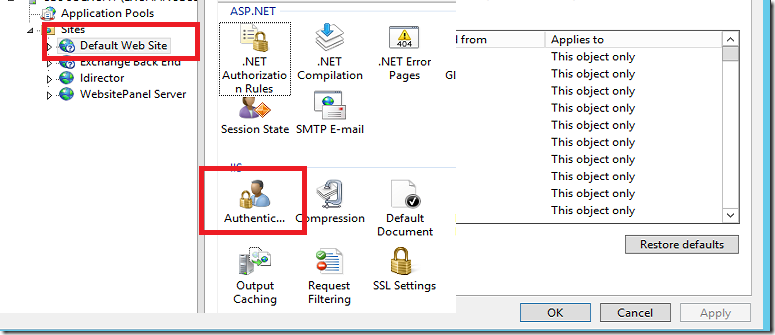 Enable Windows Authentication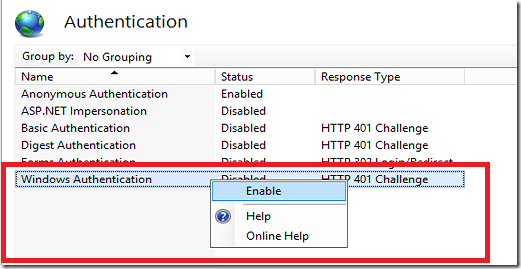 Do the same process for ( Exchange Back End )  Site – Enable Windows Authentication
IPhone Configured successfully .