I am sure, majority of this blog readers must have heard or read about this most trending topic "Software Defined Datacenter". This is the most recent and widely used Set of Techno-Marketing Jargons by the leading Technology giants to define the modern IT…!!!
So, What exactly is this Software Defined Datacenter?
Let me try to define it…….
Is it a Virtualization or probably an enhanced Virtualization?
Is it some sort of Software?
Is it a Cloud, a Private Cloud, a Public Cloud or probably a Hybrid cloud ?
Is it so called the IAAS, PAAS, SAAS or any xAAS ?
Well, I would say NONE OF THESE to be precise….!!!!!
SDDC, what I have learned and understood is a concept which enables each and every components of a Datacenter (Servers, Networking, Storage, Security, Monitoring and Managing the resources & services) to get automated and function efficiently and most importantly to become flexible for tomorrows Business and IT requirements. There is no fixed setup methodology to achieve and implement this concept. Perhaps, it's a mixed use of all the components with Virtualization being the core component and the IT governance defined policies based on the business requirements to deliver an IT as a Service to the Business. (ITaaS). This concept apparently enables the IT to become Scalable in order to support the organizations growing business demands efficiently.
So, How to implement this SDDC?
This is where I really would like to start by appreciating the Technology Giants like Microsoft, Vmware, IBM, Cisco, Citrix etc. on the way they derived this concept by understanding and anticipating the different Industry requirements.
In order to implement SDDC, it is very important to strategize the planning, deployment and implementation the SDDC. It requires, a detailed conceptual understanding of the products provided by various players in the market. A detailed analysis is required on whether your existing Datacenter can be transformed to a SDDC, or it requires a complete redesigning and restructuring? Ultimately, this concept adaptation is not a one or two days Job, in fact it's a complete end to end Project implementation cycle on itself.
Microsoft and VMware are currently the main providers of the SDDC concept through their set of product suites. I wont be explaining the products, their technicalities, deployments and provisioning methodologies in this article. But, I would definitely give a brief about them to conclude this article with.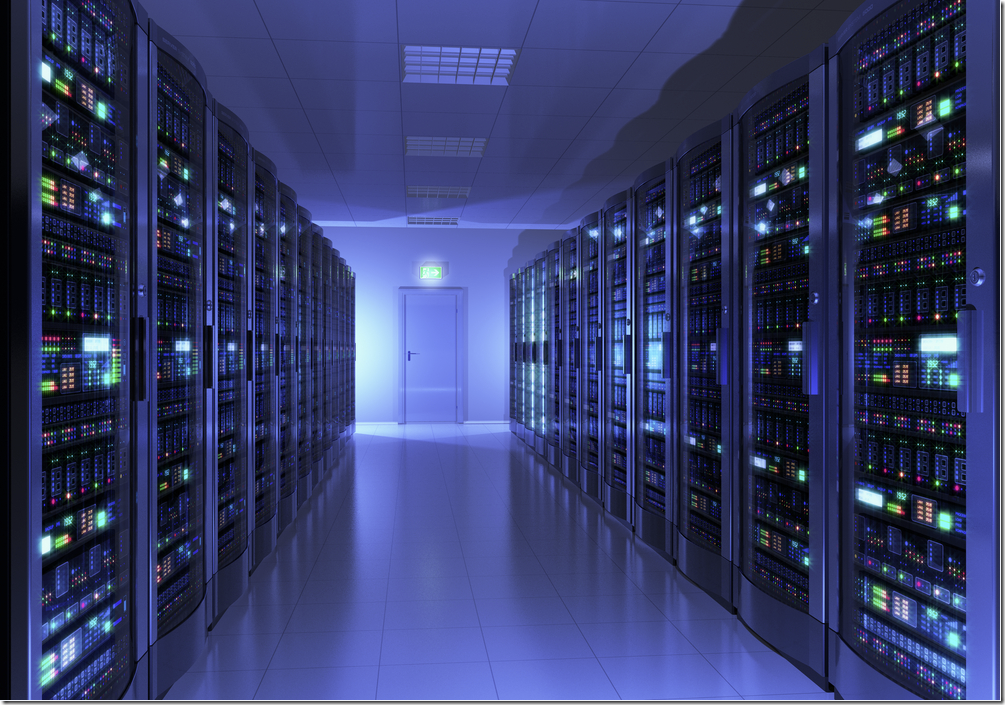 VMware helps to adapt the concept SDDC, through their updated version 5.5:
This suite helps to build a policy driven Datacenter on top of the vSphere Platform.  This suite has features like vSphere ESXi, DRS, vMotion, Storage vMotion in order to deploy a High Available virtualization platform.
NSX Network Virtualization
A solution which sounds extremely good and could be a revolutionary concept which enables the IT to virtualize the Networking. Personally, I believe there is a lot of scope of improvement in this and I am sure the roadmap for this would be very promising.
Every Datacenter Architect or Manager would agree that, Storage is possibly the costliest component of a Datacenter. And, for the same reason I would say this solution as the most important in a SDDC, which enables the IT to define and manage Storage in a much efficient way. The flexibility factor is to enable the pooling, replication and on demand distribution which can help in drastic cost reductions.
vSphere with Operations Management
This enables the IT to manage the capacity and the performance of the various features of the cloud suite.
vSphere Data Protection Advanced
A solution for efficient and reliable backup/restore of Virtual machines
vCenter Configuration Manager
A solution which enables the IT to integrate with and configure the datacenter environment. Plays a very important role in automating the compliance management.
This solution, is the most important in terms of automating the delivery by integrating all the components of a datacenter together.
Microsoft also has set of suites which delivers similar solutions to implement SDDC. Though, Microsoft was little late into this race of SDDC, in last few years Microsoft did develop and release some very good solutions in form of Windows 2012/2012R2 and System Center 2012/2012R2 to adapt the SDDC.
Microsoft's Windows 2012/2012 R2 and System Center 2012/2012 R2 suite delivers through:
Solution which helps to develop a very robust hypervisor platform.
SCVMM (System Center Virtual Machine Manager)
A management solution, which enables the IT to manage multi hypervisor platforms together like VMware, Citrix XenServer. Other features include, Migration of VM's from other hypervisor platforms to Hyper V, Network and Storage virtualization.
SCOM (System Center Operations Manager)
A Solution which can enable the IT to monitor and manage every components of a Datacenter in much more efficient way.
SCCM (System Center Configuration Manager)
Like, the vCenter configuration Manager this solution also also enables the IT to and configure the datacenter management along with compliance management. SCCM has certain added IT management capabilities like 'Change Management", "Inventory & Asset Management" along with added Performance Management capabilities.
SCDPM (System Center Data Protection Manager)
A Backup ad restore solution to backup the Virtual Machines and the applications. Personally, I like the concept of "Synchronization" and "Data Consistency checks" very much which actually provides benefits of Full Backup and reduces the amount needed to be backed up.
System Center Orchestrator
Like vCenter Orchestrator, this one is also a workflow automation solution which enables the IT to automate the monitoring and delivery of data center resources.
SCSM (System Center Service Manage)
It's an Enterprise Management platform for automating the IT service management practices.
A Self service tool which enables the stakeholders to easily configure, deploy and manage the VM's.
In addition to these, Windows server 2012 R2 has few added components which enables the IT to integrate with Microsoft's Public cloud service(Azure)….!!!!!!
In my upcoming blogs, I would love to share my experience of SDDC concept adaptation, focusing on the technicalities and the methodologies to adapt and implement the SDDC.
Stay tuned !!