Surface is an amazing device. As its new had to spend a lot of time to exploring the features make it suitable for our environment.
The quality of the collaboration is outstanding . It will make work environment more interesting on white boarding  and easy HD video conferencing options.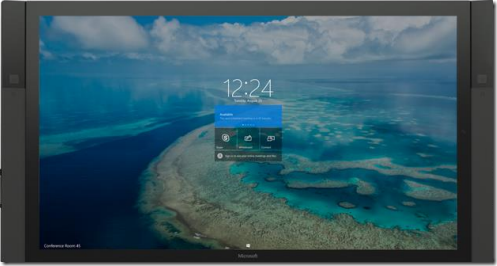 if you have an office 365 Account with wireless , Its bit straight forward , if you wish to join to internal Active directory and skype for business server, You have explore few things to make it to work the way you want.
if you wish to domain join the surface hub . The only way is to reset the hub completely.Get into the First Run Program
Country/region
App language
Keyboard layout
Time zone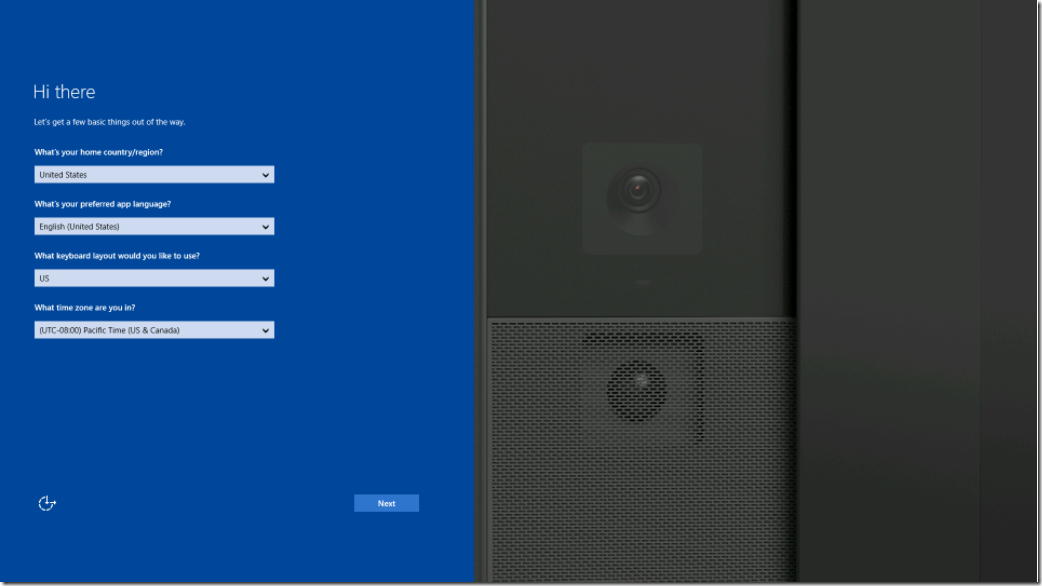 Don't Connect to Wireless if you joined the Hub with the LAN Cable – Note It supports DHCP only  . No way to set static ip.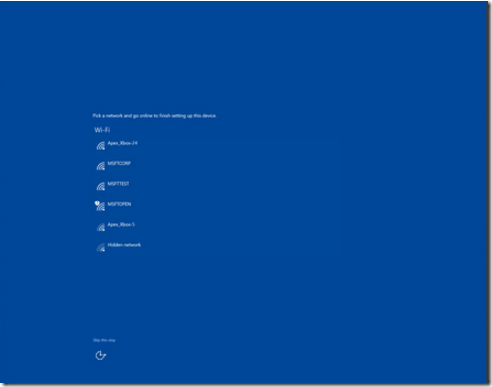 Choose Next –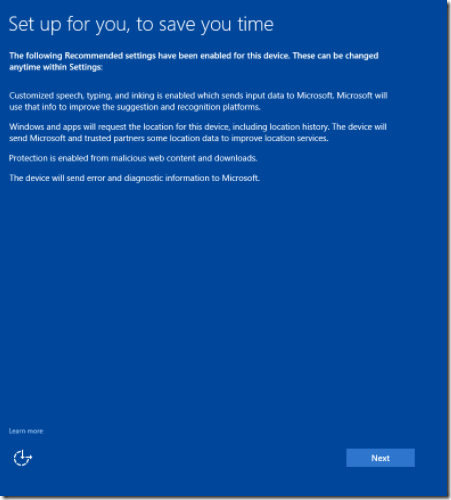 You can skip it and add later. To Minimize the troubleshooting.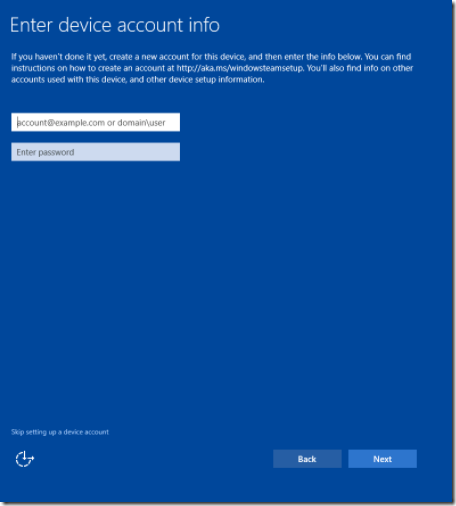 Choose –
Use Active Directory Domain Services.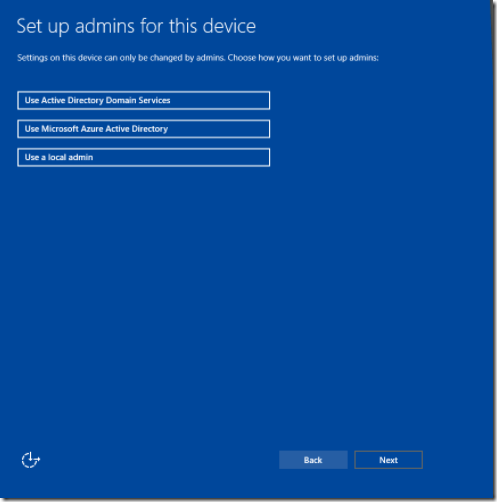 Enter Credentials which has access to Domain Join a Machine in Active Directory. (Example Domain Admin – Its just to create a Account. Device Name will be your Computer Account Name)

Create a Security Group for Service Desk Team to manage the settings of it locally.
Surface Hub Runs Windows 10 Team 10.0, if you connect to the internal WSUS Server you have to enter the wsus server details in Windows Updates advance options in Surface Hub as it doesn't get any group policy from active directory.It will detect has Windows 10 in WSUS server to get feature updates.
Once you join the surface hub to Domain it detects the internal certificate authority of Skype for business and connect its automatically.
Creating Device Account for Surface Hub –
Create Room Mailbox –
New-Mailbox -UserPrincipalName HUB01@domain.local -Alias HUB01 -Name "HUB01" -Room –OrganizationalUnit "CN=Users,DC=careexchange,DC=IN"
Set Calendar Processing Settings
Set-CalendarProcessing -Identity HUB01@domain.local -AutomateProcessing AutoAccept -AddOrganizerToSubject $false –AllowConflicts $false –DeleteComments $false -DeleteSubject $false -RemovePrivateProperty $false
Set-CalendarProcessing -Identity HUB01@domain.local -AddAdditionalResponse $true -AdditionalResponse "This is a Surface Hub room!"
Set Password Never Expires True – (Surface hub has a option to reset the password periodically on its own for security purposes)
Set it on Active directory –
Set-AdUser HUB01 -PasswordNeverExpires $true
Enable CS meeting Room options in Skype for business 2015 Server –
Enable-CsMeetingRoom -SipAddress "sip:HUB01@careexchange.in" –RegistrarPool Skypeforbusinessserver.domain.com -Identity HUB01
To Hard Reset the HUB –
Update and Security – Recovery – Get Started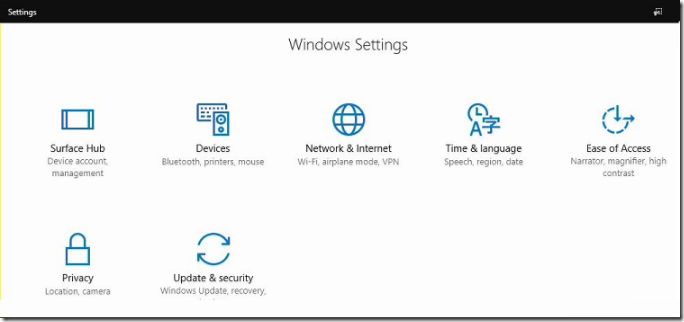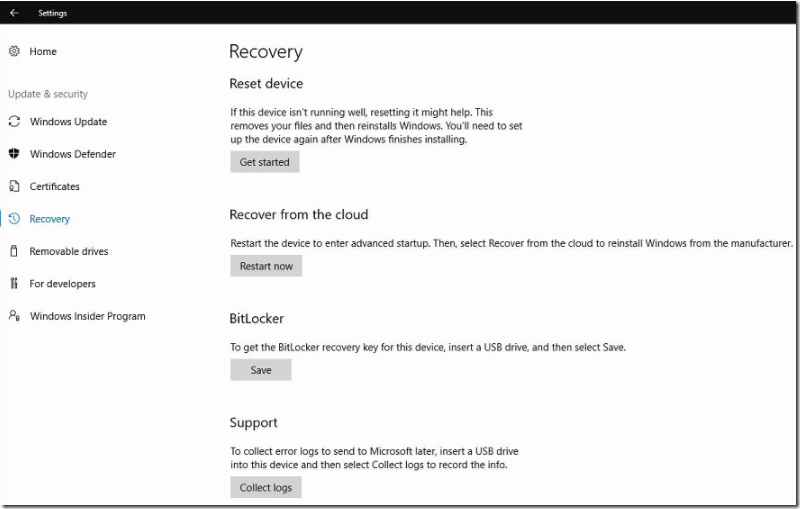 Cons –
When you join the Surface Hub into the domain. Edge Browser doesn't support ADFS proxy to connect to the internet.  End user has to enter the credentials every time to get into the internet on the edge browser
No Remote Support Options
To Update from 1511 to 1607 ( Device Keeps saying Up to Date) –
Please go to Settings, Updates and from the Update settings check "Defer Feature updates". The update should be available now. After the Anniversary update is installed, please uncheck "Defer Feature Updates".
This will give you the anniversary update.  Tricky bug.