After Database Restore – SCOM Operations Manager Console Failed with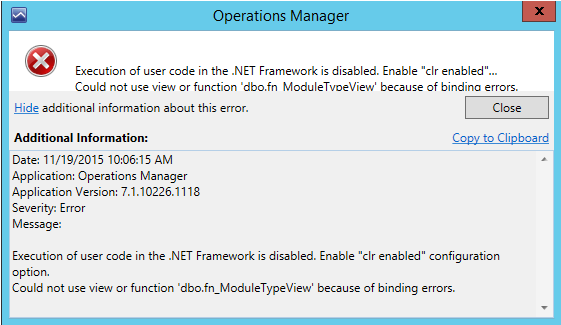 Execution of user code in the .NET Framework is disabled. Enable "clr enabled" configuration option.
Could not use view or function 'dbo.fn_ModuleTypeView' because of binding errors.
Solution –
Open SQL Management Studio , Right click Operation Manager Database, New Query,


sp_configure @configname=clr_enabled, @configvalue =1
Go
Reconfigure
Go

SCOM Console Started working.