Scenario – Site to site proxying with one Internet facing Exchange server
Site 1 (Primary) – Exchange Server (Internet Facing Server)
Site 2 (Secondary) – Exchange Server (Non- Internet Facing Server)
Site 2 server name has to have "A" record called site2.careexchange.in pointing to internal IP. Where has careexchange.in has websites/external applications etc. Creating a zone called careexchange.in internally where i need to recreate all public dns records internally for my active directory users.
Alternatively,You can create DNS records for internal objects which doesn't have a Zone. If you create a Forward Lookup Zone for them then you need to maintain all the external records for that domain. Which will be headache for any admin.
To overcome this – We can create a Pin-Point record in Microsoft DNS server with very minimal effort.
Open Microsoft DNS server – Click on new zone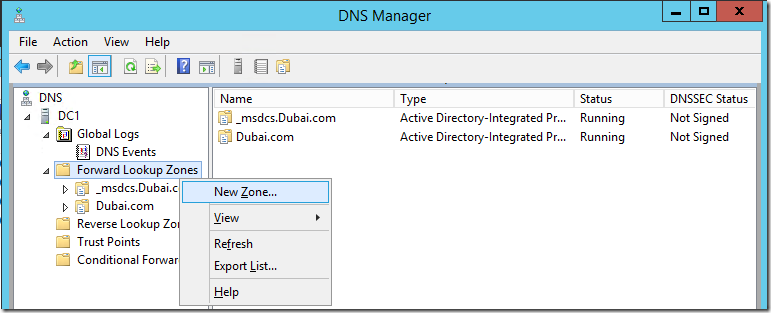 Choose Primary zone –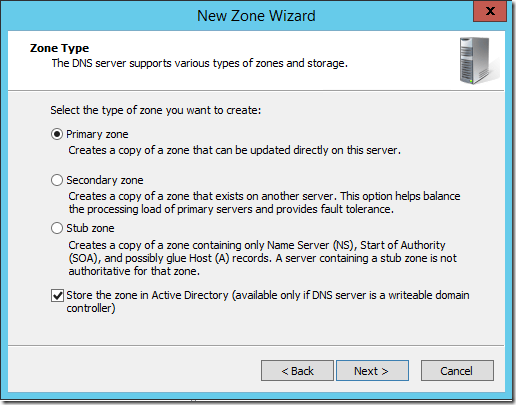 Choose To all Domain Controller in this domain : Careexchange.in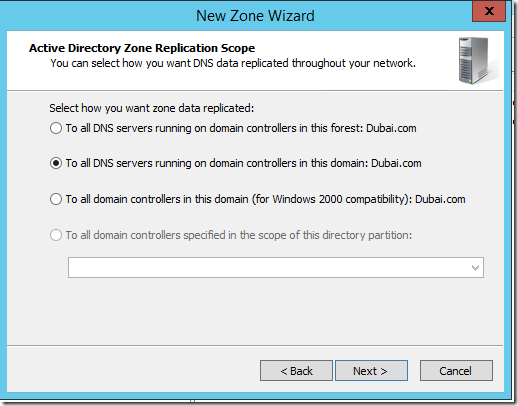 Choose "Allow only secure dynamic updates (recommended for Active Directory)"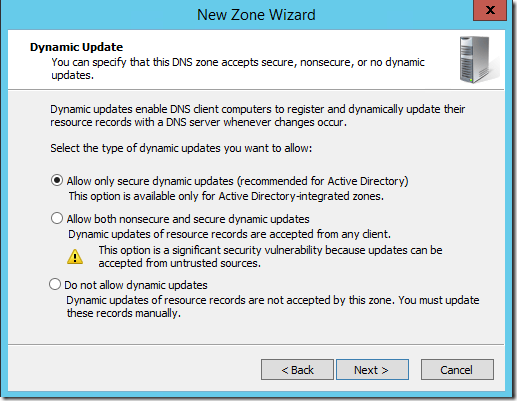 Enter – Site2.careexchange.in
Site2.careexchange.in – is my backend site,Root domain careexchange.in has many public dns records where i don't want to create a internal zone and manage those records Internal and external.
creating a pin point dns only for this record,am not touching any other record except site2.careexchange.in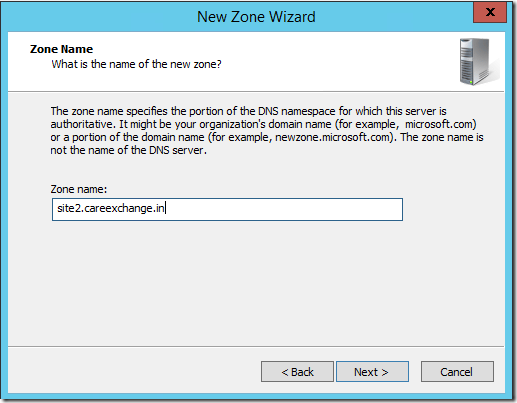 now i have created a internal dns record for my backend site. Which doesn't affect my external dns records for internal Active directory users.