Lets see how to optimize anti spam settings in office 365. Anti spam settings can be modified from protection portal of office 365.  by default this service is available for all Exchange online users.
Login to https://protection.office.com
Threat Management  – Policy – Antispam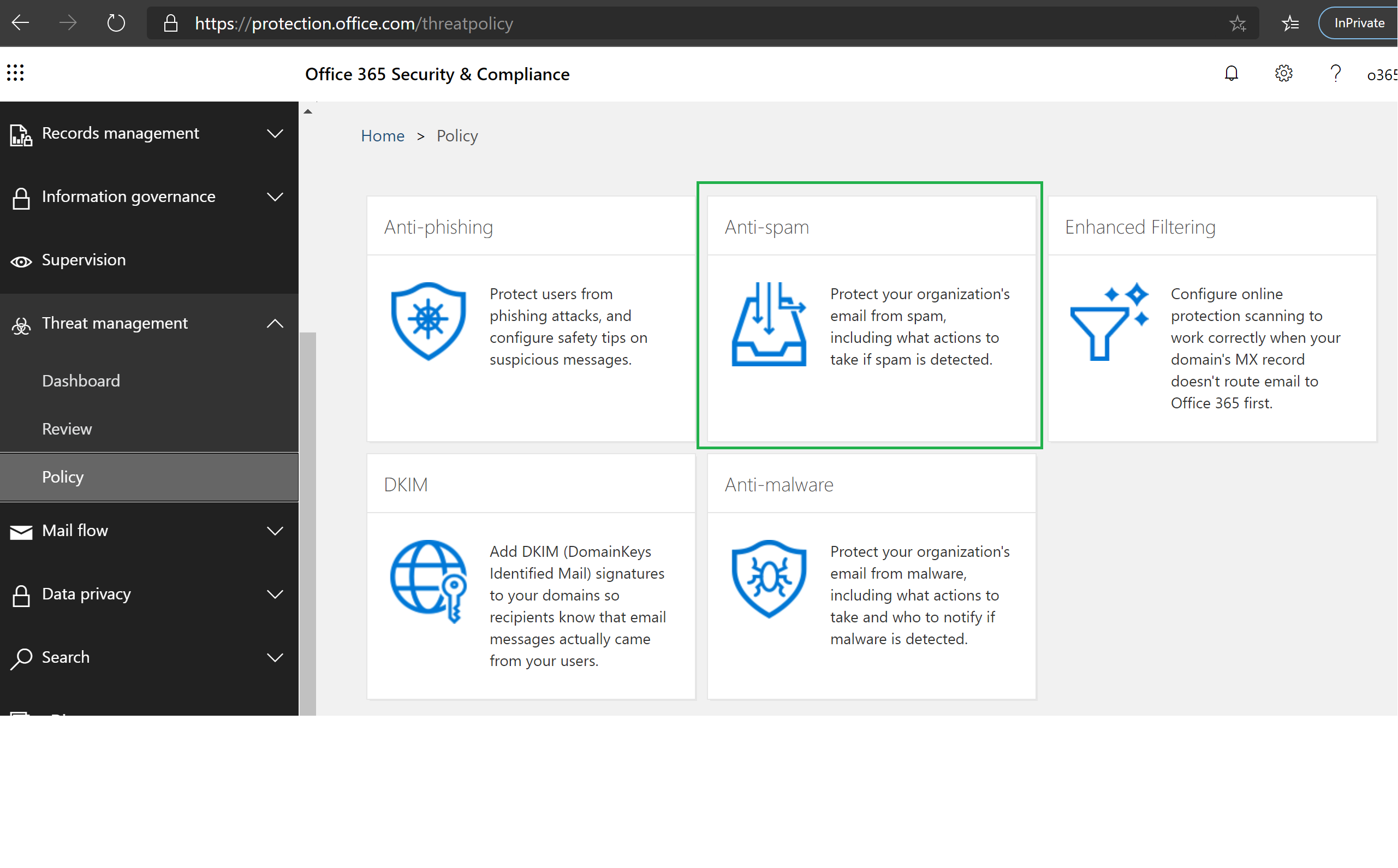 Click on edit policy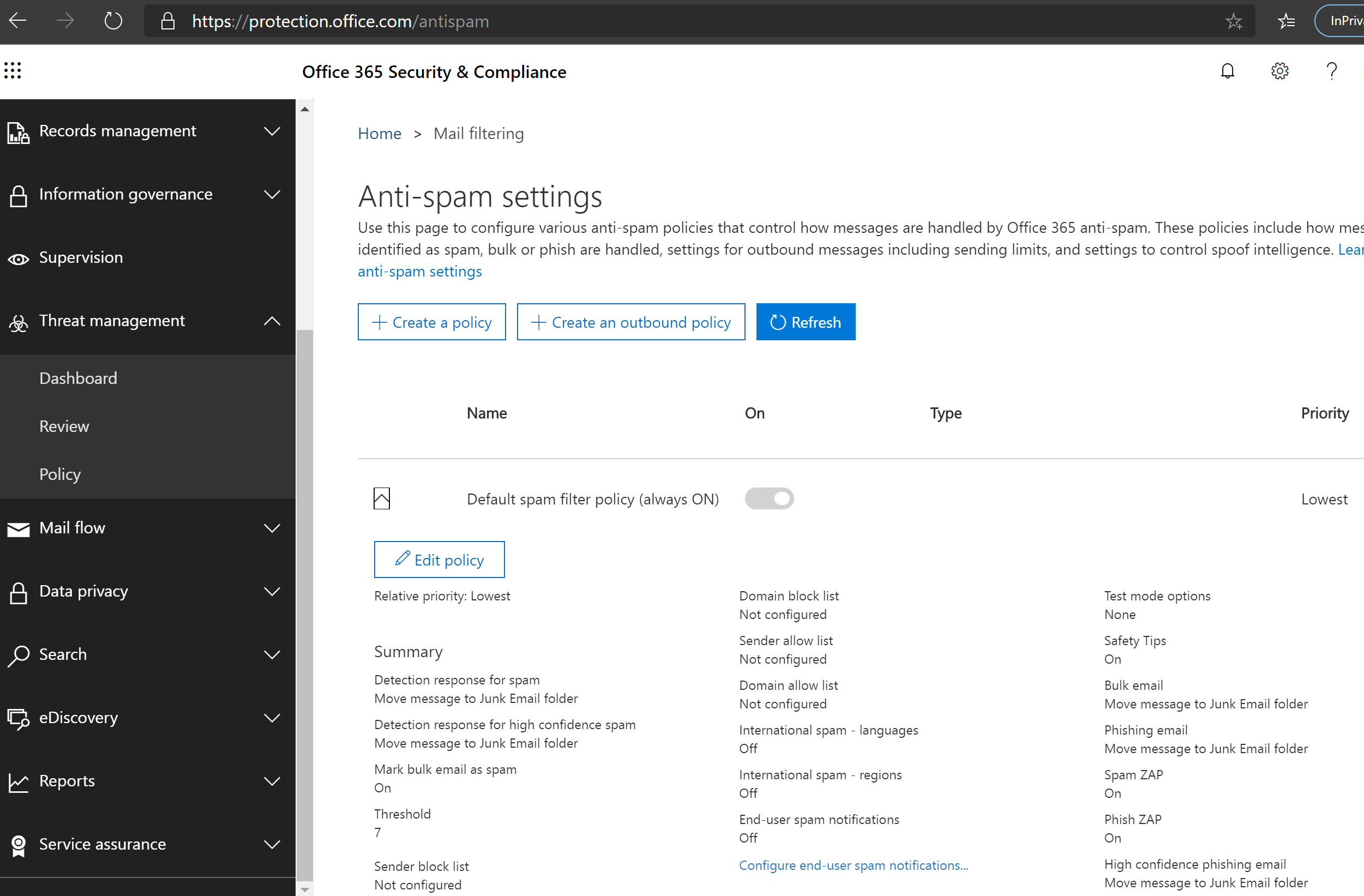 Default Spam Filter Policy – Edit Policy –
Spam and Bulk actions –
Spam
High Confidence Spam
Phishing Email
Bulk Email
All Set to – Move Message to Junk Email Folder
So that all sort of emails are in the junk. As this specific org doesn't want to release email from quarantine. Please set as per the organization needs.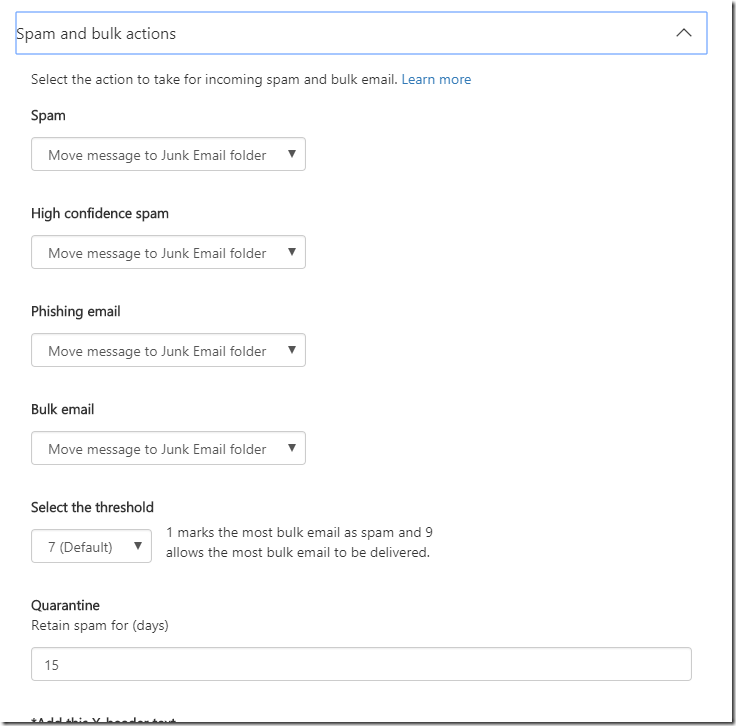 Spam Properties –  Increase Spam Core – Turned on below.
Number IP Address in URL
URL to biz or info websites
URL Redirect to other Port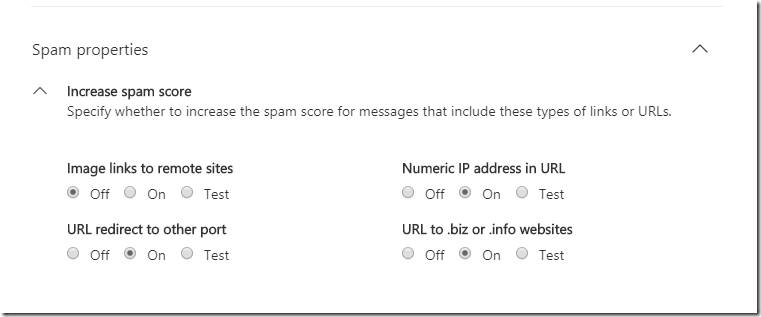 Spam Properties –  Mark as Spam  – Turned on below.
Embed tags in HTML
JavaScript or VBscript in HTML
Form Tags in HTML
Frame or IFrame Tags in HTML
Web bugs in HTML
Object tags in HTML
Apply sensitive words list.
SPF Record Hard fail
Conditional Sender ID filtering – Hard Fail.
NDR Backscatter.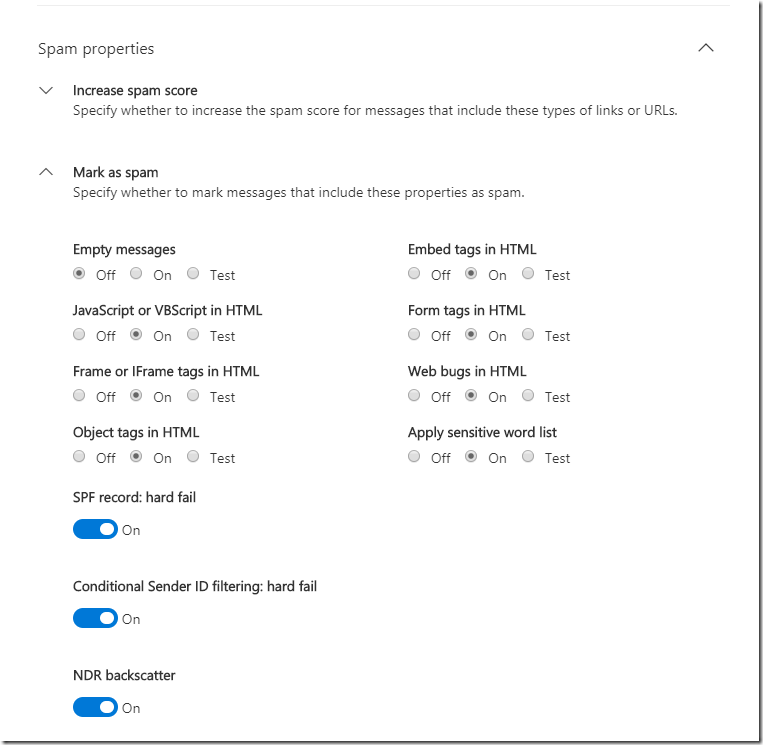 So far these settings have worked out for me very well , have applied the same in few office 365 tenants.