Lets see how to do Office 365 Hybrid Configuration Wizard Step by Step with Test Data Migration and see how to Manage Endpoints. Quick Office 365 Hybrid Migration guide step by step.
Making sure Exchange Server Running Latest CUs in my Case they are running Exchange Servers running latest Cumulative Updates to have stable hybrid.

Make sure MRS Proxy Endpoint is Enabled on Internet Facing Client Access Server. If its load balanced. you need to enabled it on all CAS servers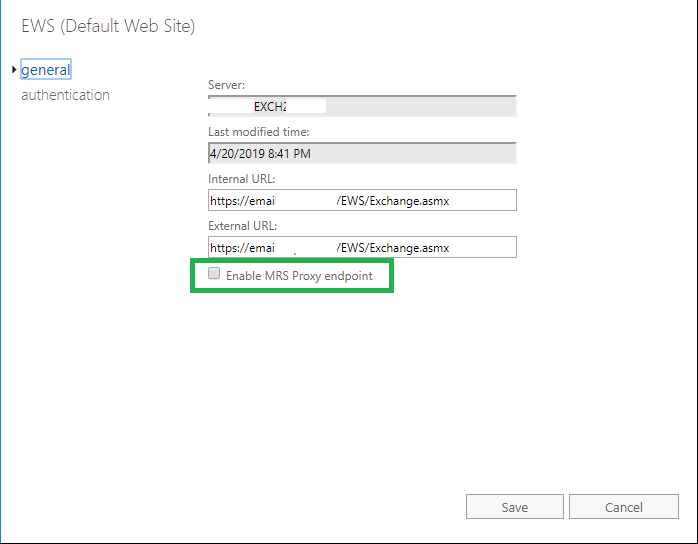 Use IE – Internet Explorer
Login to Exchange Control Panel – On Premises
Hybrid –  Enable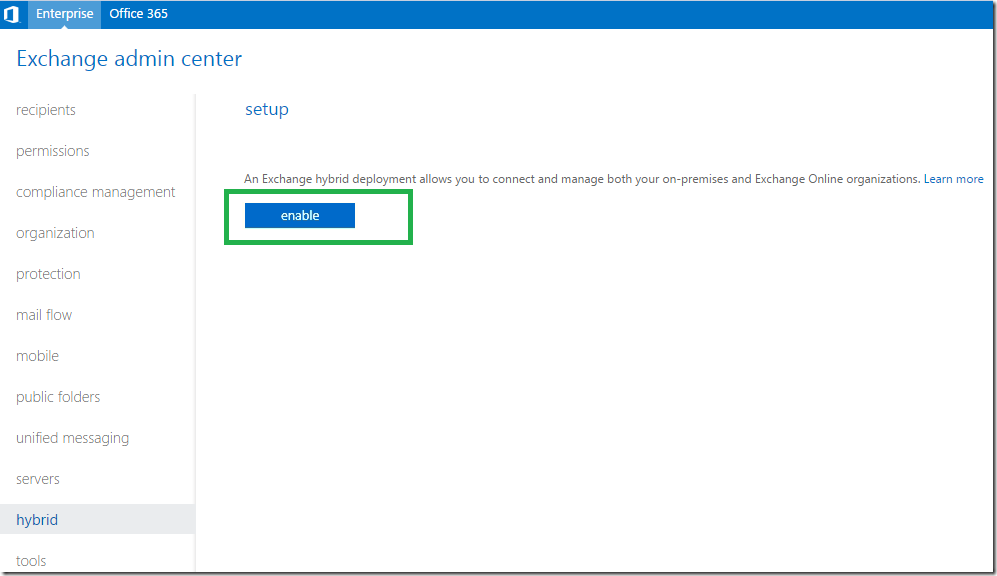 412 Cookies are Disabled
Make sure ECP , Office 365 Urls are added to Trusted Sites.

Download And Run the Hybrid Setup

Choose Next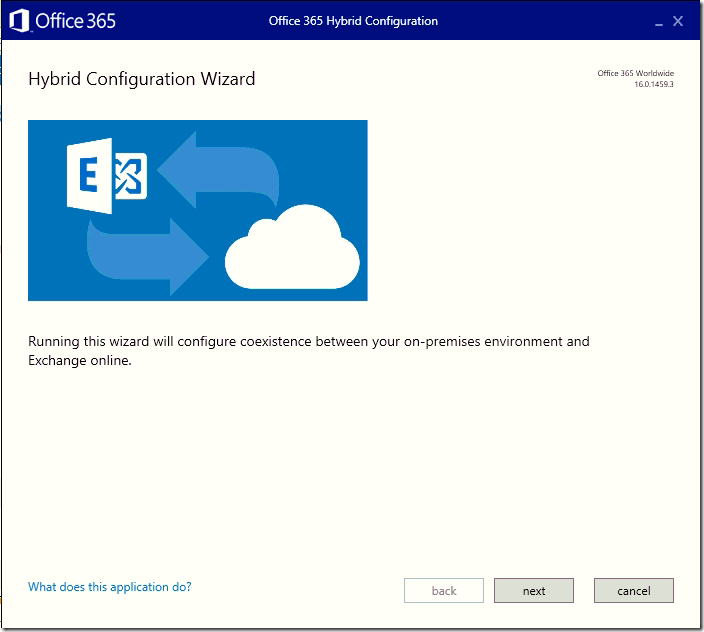 Choose the Optimal Exchange Server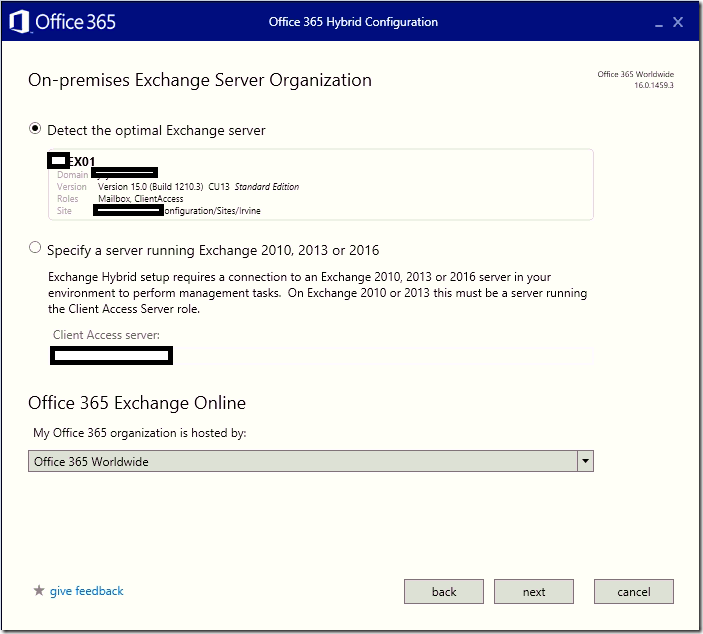 Or Specify the Exchange Client Access Server Manually. (Internet Facing Client Access Server)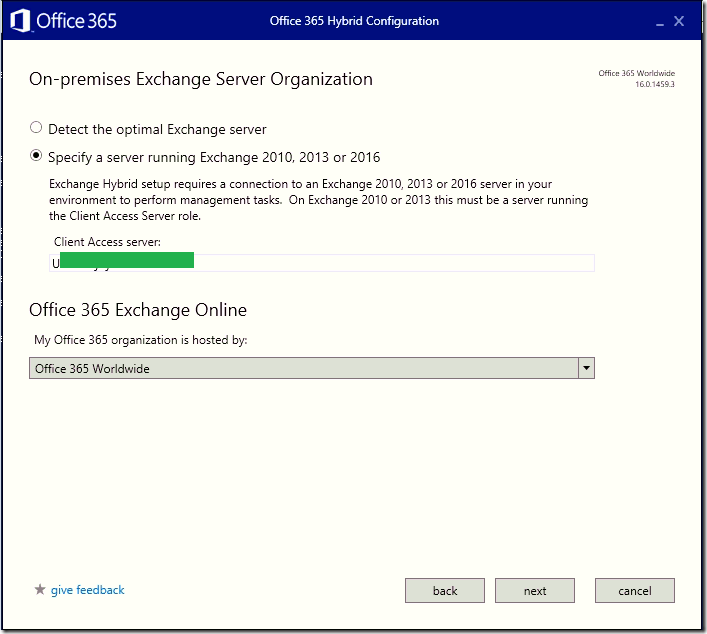 uncheck – Use windows Credentials and enter it manually.
Enter On-Premises Credentials
Enter Office365 admin Creds.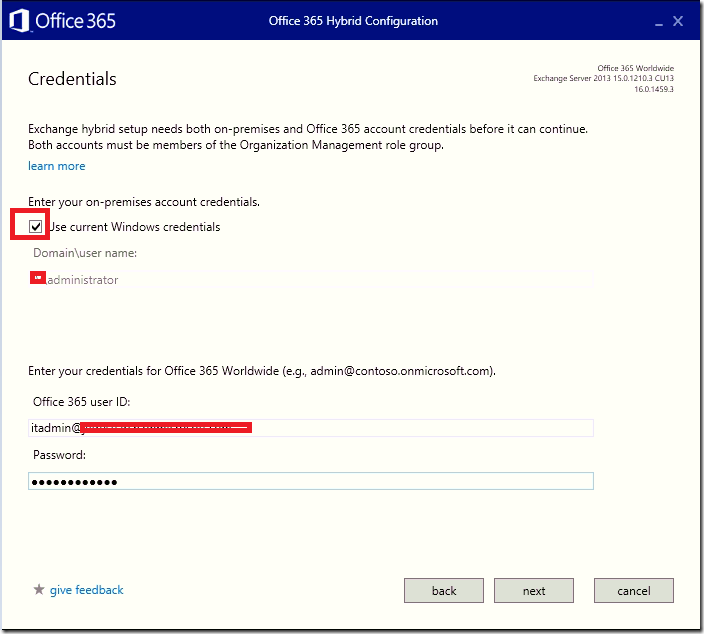 Checks Local and Remote Connectivity.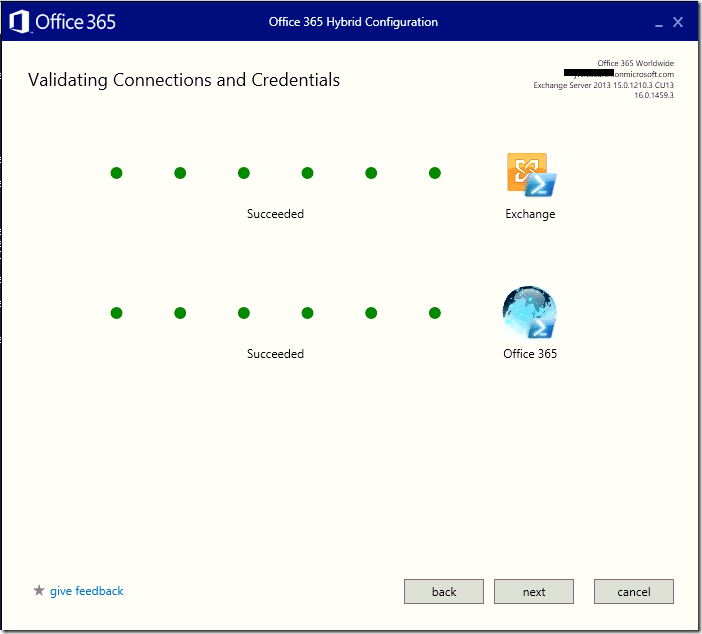 Choose Full Hybrid Configuration.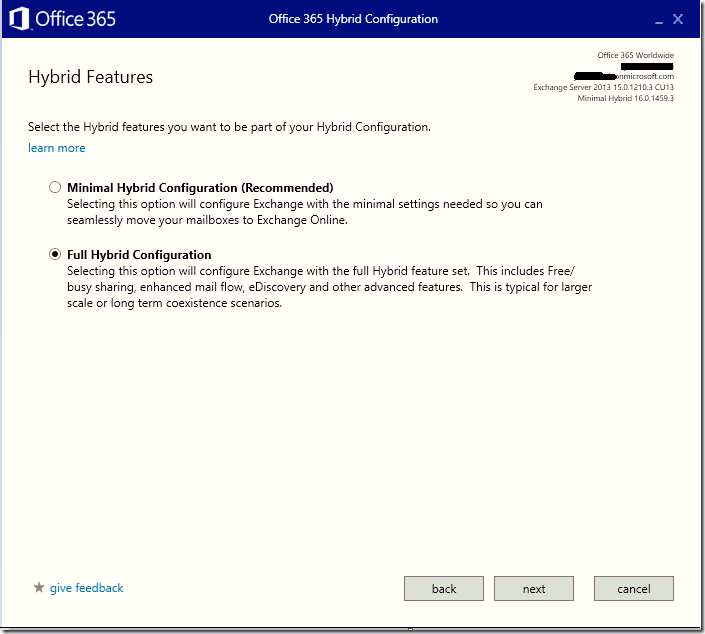 Choose Configure my Client Access and mailbox servers for Secure Mail Transport (Typical)
Securing Email flow Using TLS transport layer certificates with On-Prem And Office 365 Servers.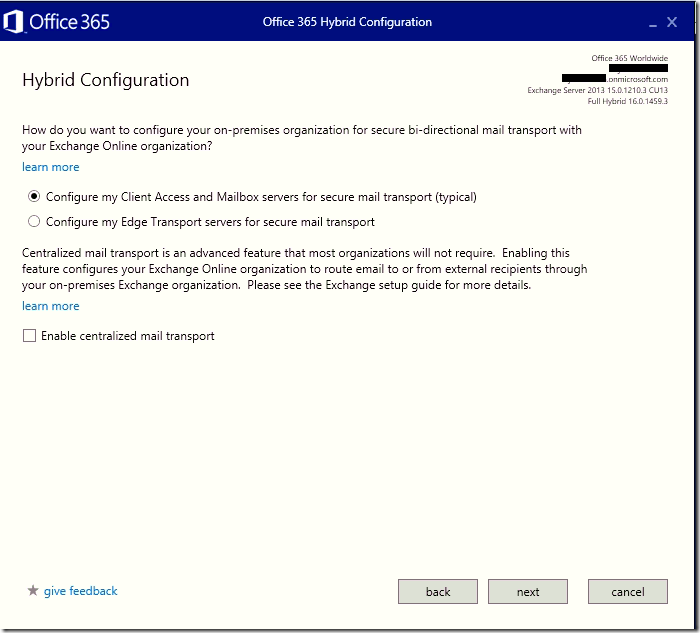 Choose Servers to coexist mail between Office 365 and On-premises.
in my case . Both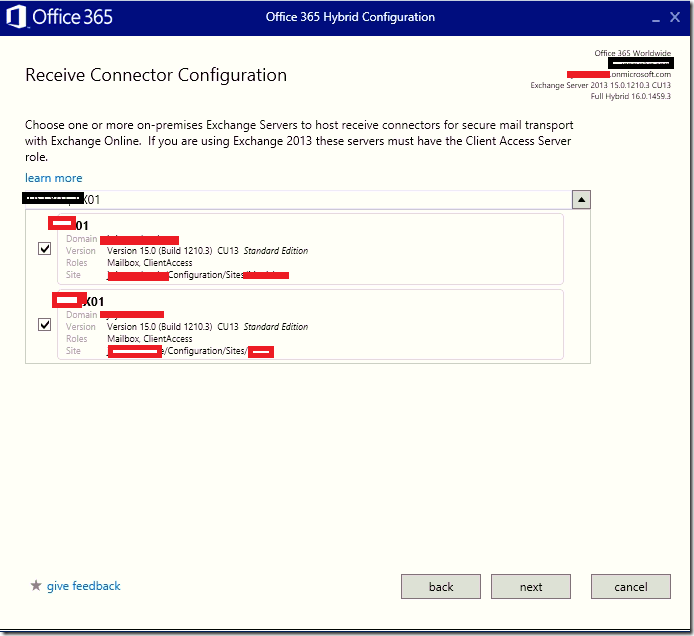 Certificate Used are not there in all servers.
In my case . Both sites are in different countries. using different SSL Certs.
Exchange the certs between them by exporting as .pfx and import them(you can use Exchange Control Panel to export/import certs). Clicked Search Again. Chosen the certificate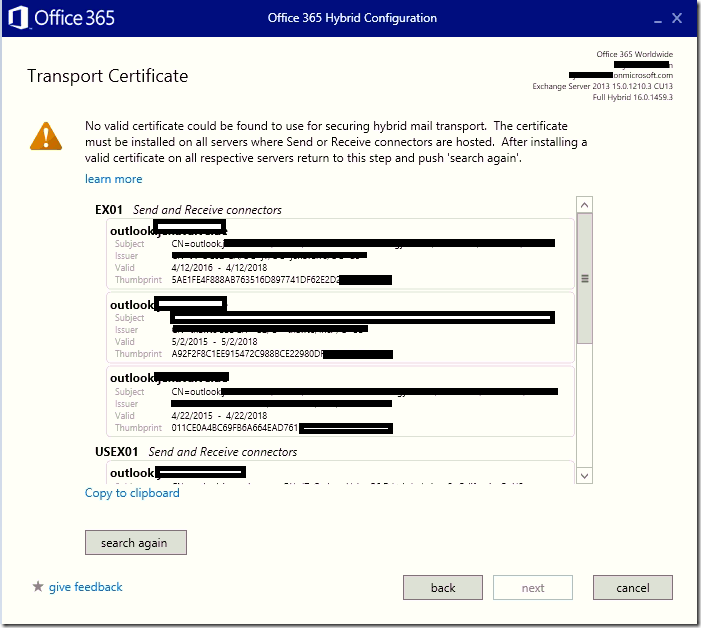 Choose the Certificate for TLS (Transport Layer Security).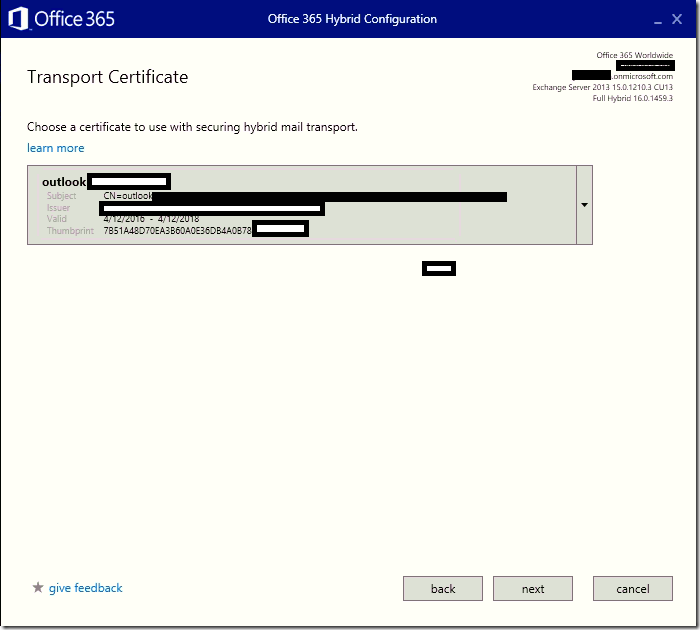 Enter the FQDN which has port 25 opened.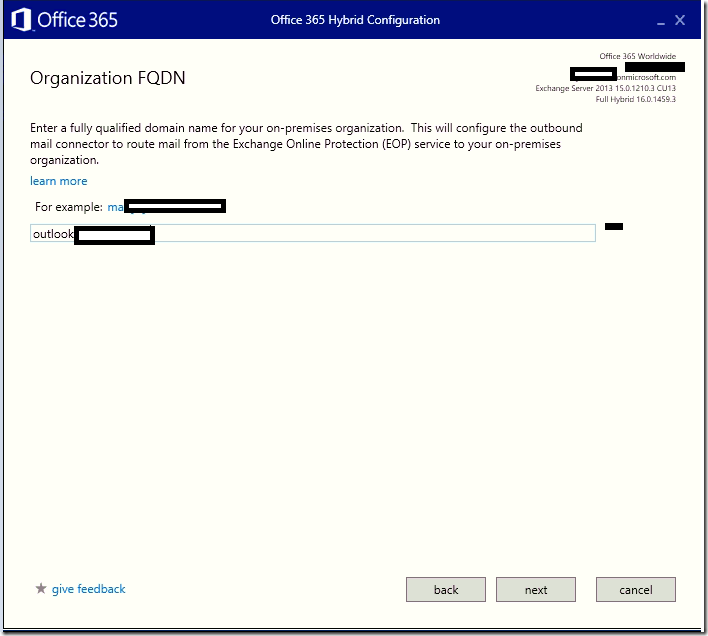 Its done.
Make sure 443 is opened and its the internet facing Client Access server.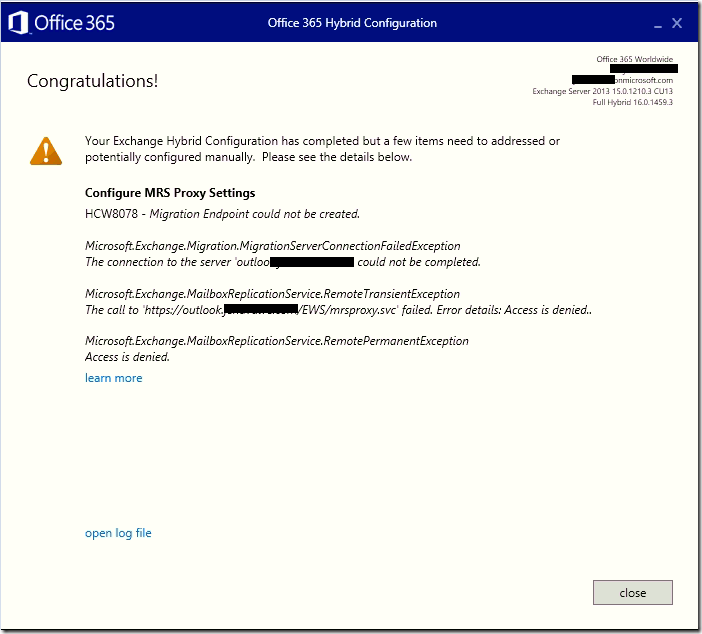 Error :
2016.11.16 08:59:47.842 WARNING [Functionality=RunWorkflow]
HCW8078 Migration Endpoint could not be created.
Microsoft.Exchange.Migration.MigrationServerConnectionFailedException
The connection to the server 'outlook.careexchange.in could not be completed.
Microsoft.Exchange.MailboxReplicationService.RemoteTransientException
The call to 'https://outlook.careexchange.in/EWS/mrsproxy.svc' failed. Error details: Access is denied..
Microsoft.Exchange.MailboxReplicationService.RemotePermanentException
Access is denied.
Solution – Once MRS Proxy is accessible
Firewall Ports 443
MRS proxy not enabled in Web services Virtual Directory.
Endpoints can be created manually using the office 365 console.
—
Now lets see how to Create a Endpoint and do a test migration
Office 365 Admin Console – Data Migration – Exchange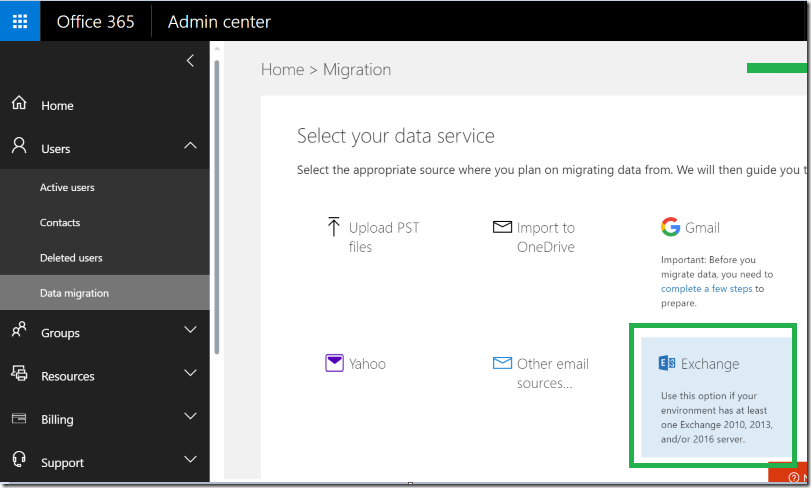 Choose Settings to Get your First Migration Endpoint Created.
Once Migration end point is Created
Choose Mailboxes – Assign License to mailbox and Start Migration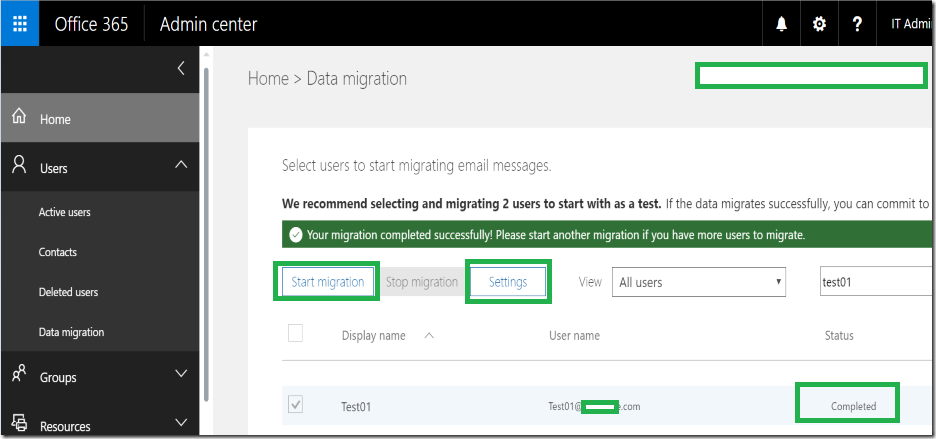 Once test mailbox is created.
Sample End Point Default Settings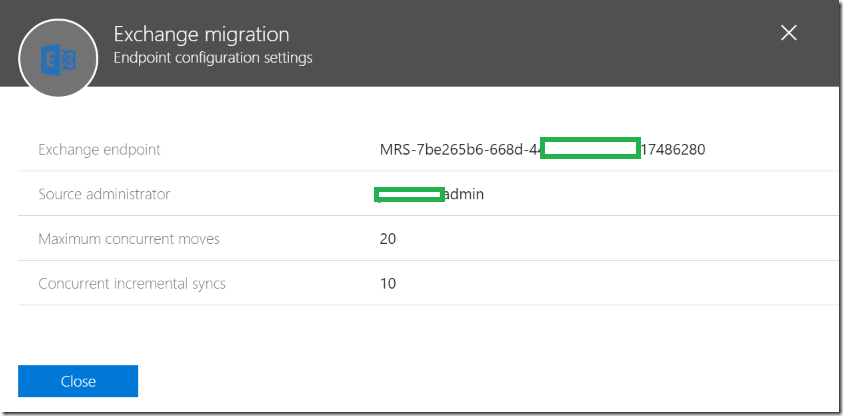 Choose Migration to see status.
Choose Migration Endpoints to Manage Endpoints

Manage Migration Endpoints –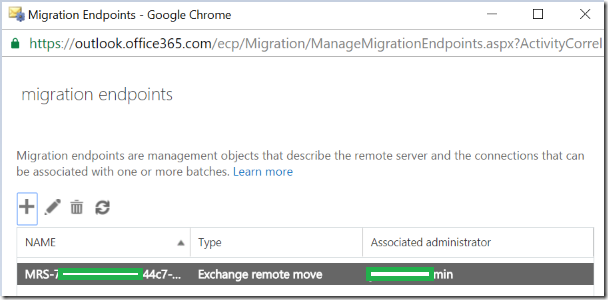 Co-existence Connectors can be Customized here below .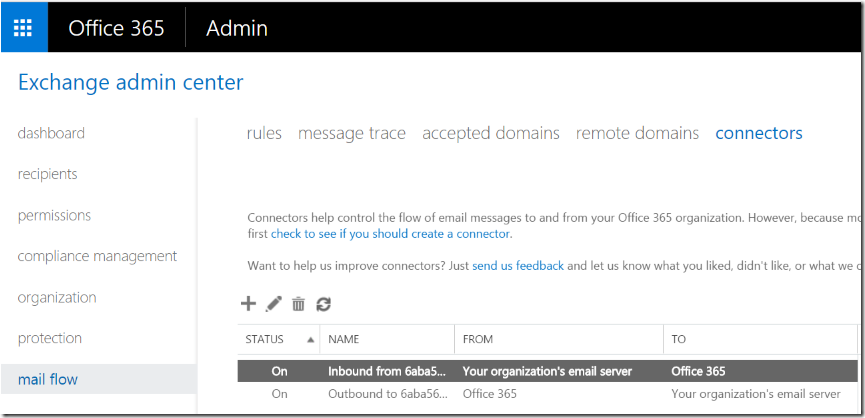 See also –
Office 365 Hybrid Duplicate Mailboxes