Alert Policies helps us on quite a lot of things. but create and delete team activity alert helps to watch the number of Office 365 Groups Created because of teams also unauthorized deletion by mistake.To limit the Office 365 groups and number of teams creation only a few members can create teams. so that we limited the number of teams as 1 per departments and departments can go with any number of channels. So that we limit the number of office 365 groups we manage. Also we would like to be alerted if other admins create teams to a common distribution list to gain more visibility. Office 365 Security and compliance Center makes it more easy to create this type of alerts. but they are not extremely reliable at this point. As there is a delay in receiving these emails for a period of 30 minutes. sometime no emails at all. But its good to have configured it works most of the time.
Login to Office 365 Security and Compliance
https://protection.office.com/homepage

Type Team
Choose Created Team/Deleted Team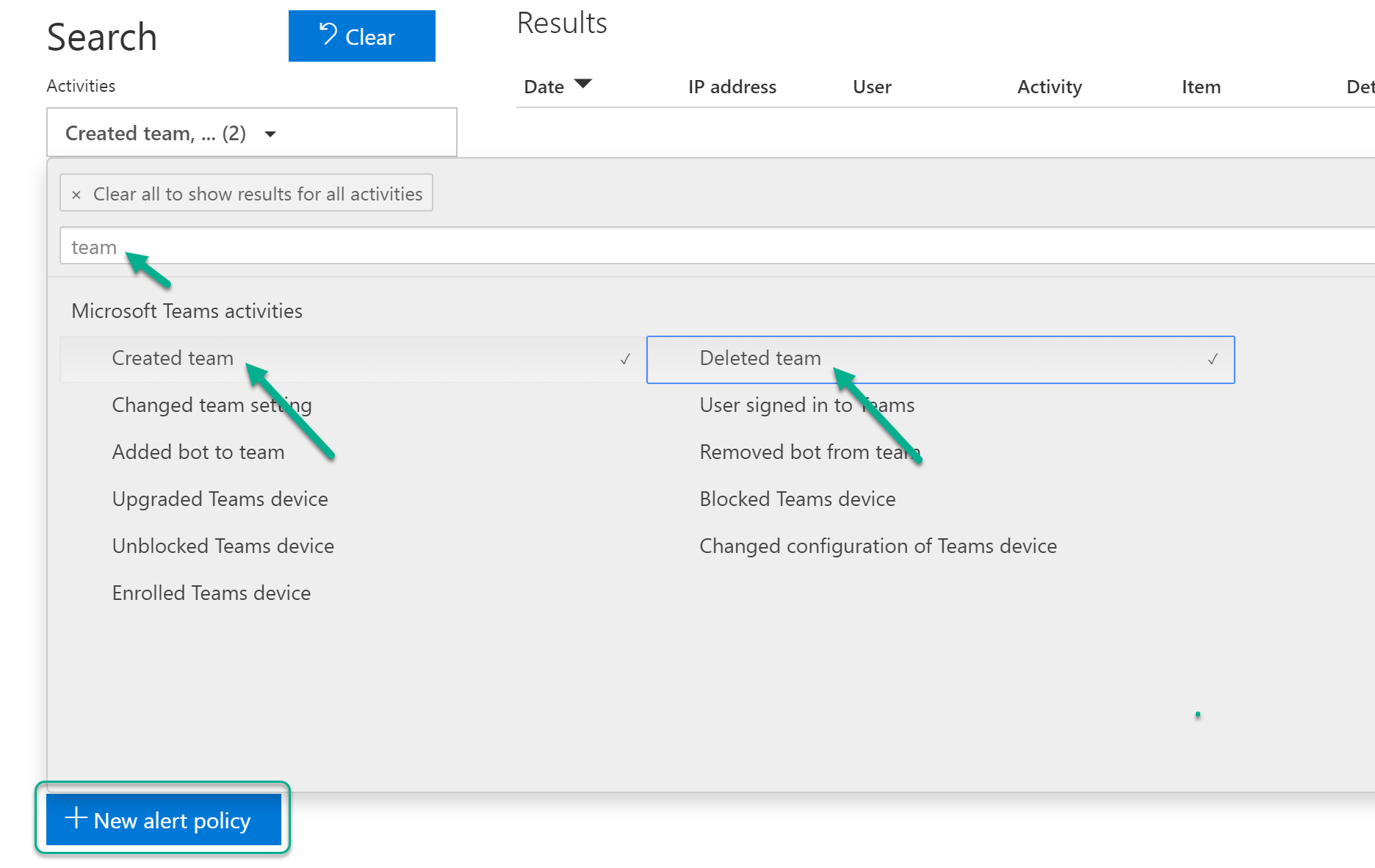 Choose Name – Team Creation and Deletion Alert
Choose the recipient which the alert has to be sent.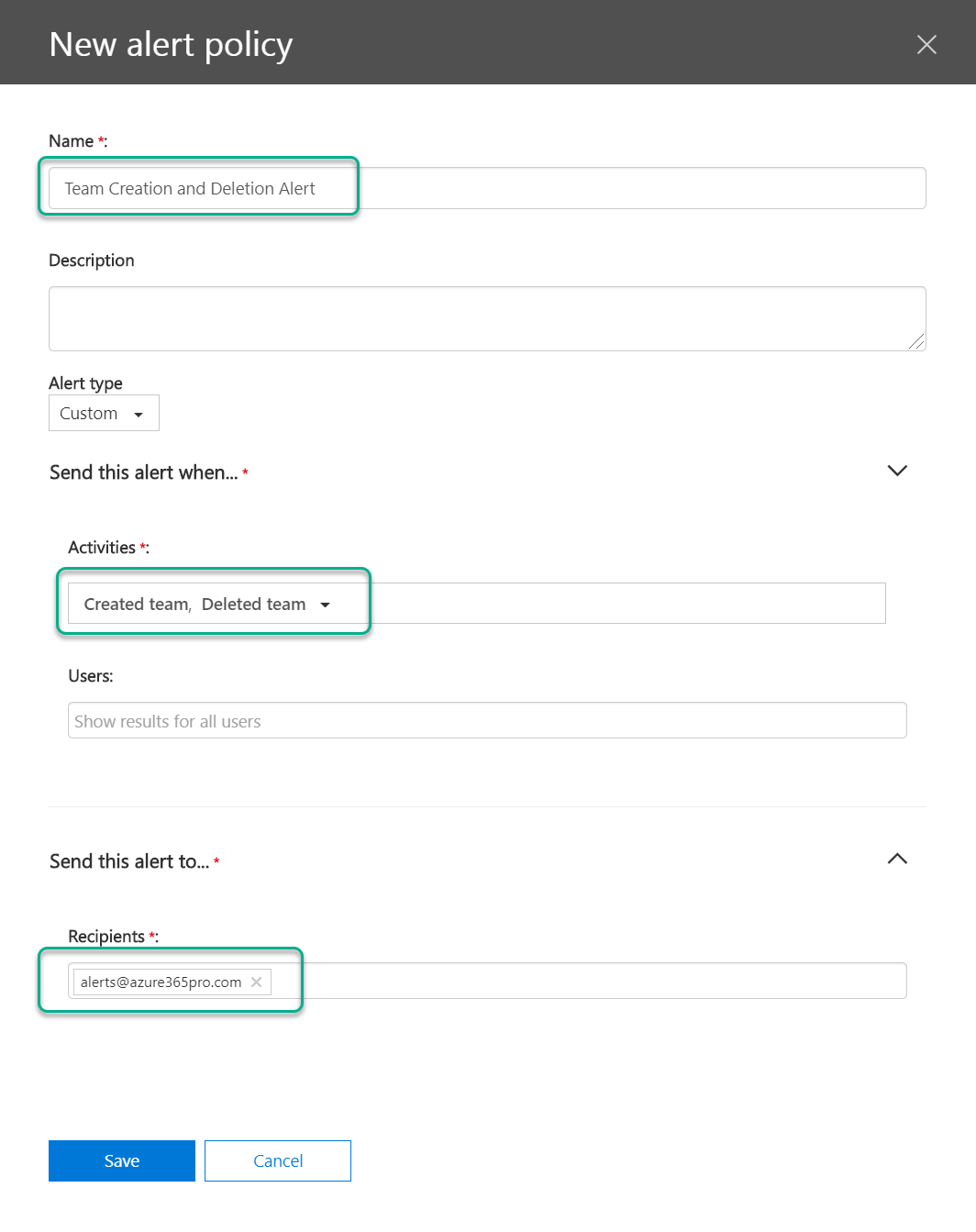 You can see the Created Alerts – For more Specific Subject on the alert emails , you can split the alerts one for Creation and one for deletion as well.

It takes few hours to take Effect.
you can see the below sample email for Microsoft TeamsCreated Alert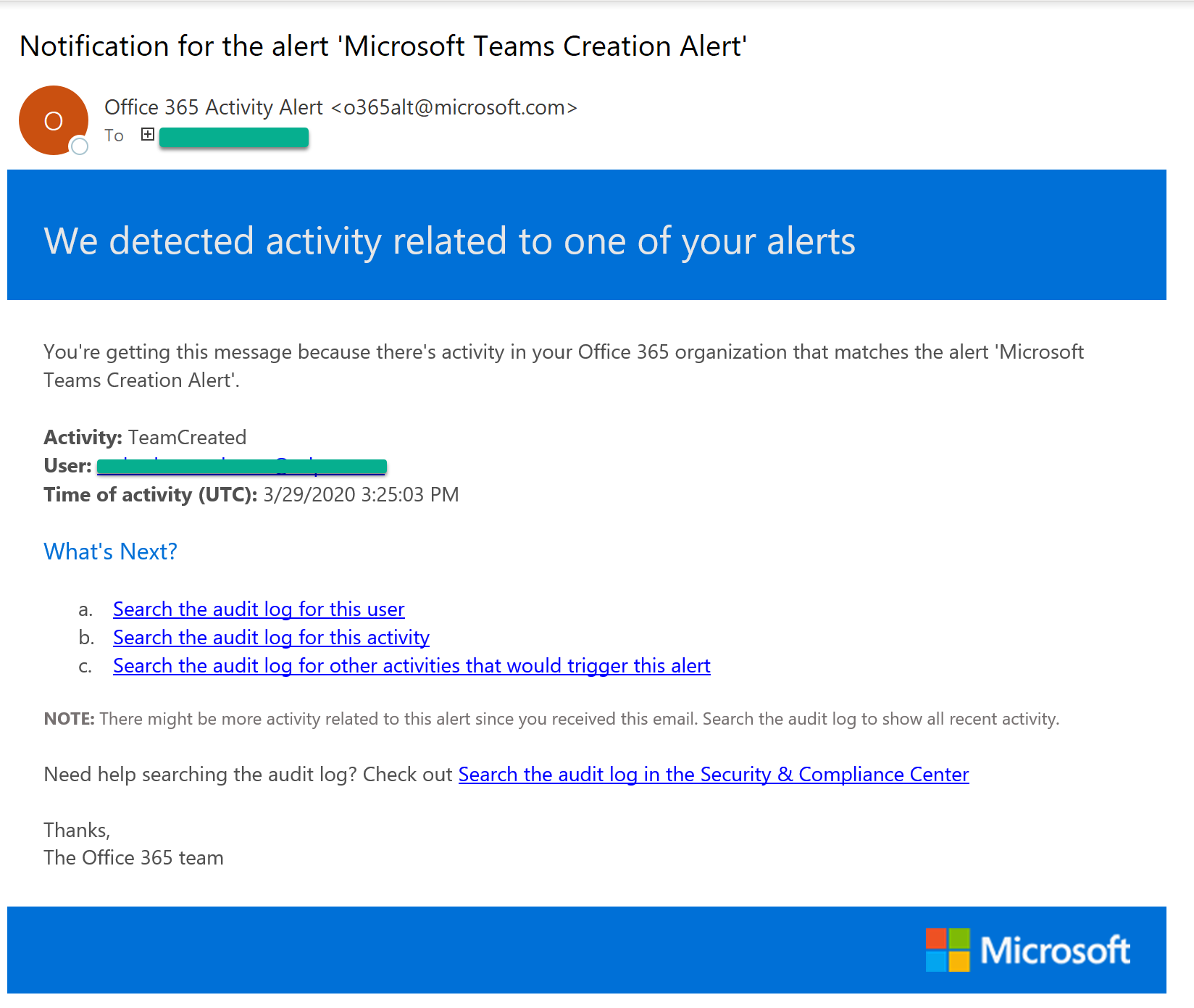 if you wish to see the history of alerts to create specific alerts audit log search is the best place to start.
Search -> Audit Log Search