Moving Mailboxes are much easier. Unless we don't get any errors (Just kidding)
so Lets start on How to do it.
Just before that. if your Mailbox size is more than 2 GB it won't allow you to move to Exchange 2010
So for the time being you can Set Database Limits to Unlimited in Exchange 2010 Database as below
Go to Organizational  Configuration > Mailbox >  Database Management > Right click on the Database > Database Properties >Uncheck the Storage Limits as below
And Click on Apply and OK

You can See the mailboxes of Exchange 2003 in "Brown Color" . They are Legacy mailboxes (Exchange 2003)
or
You can See Recipient Type Details "Legacy Mailbox"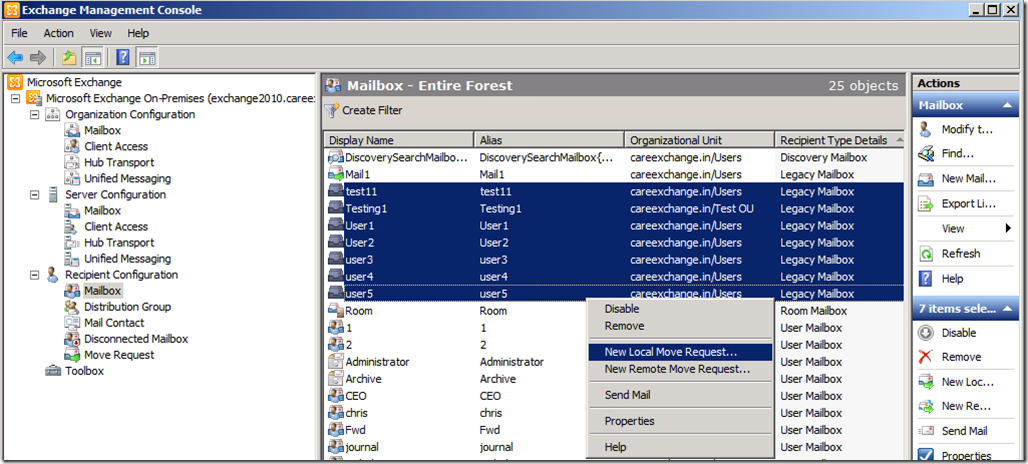 You can do in bulk , You can do a Local Move request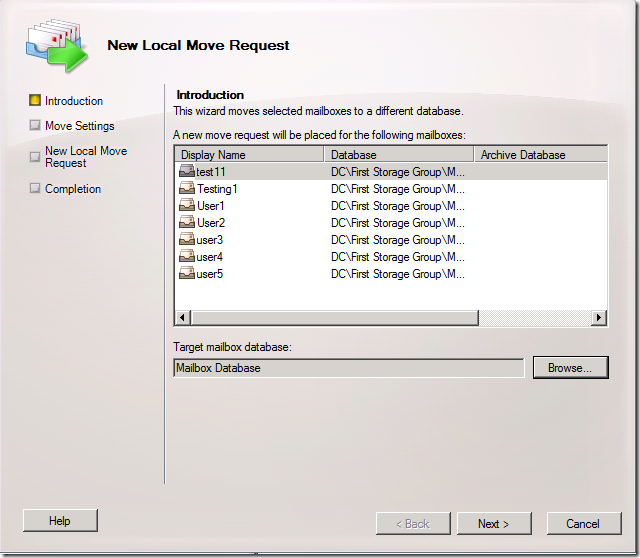 Browse for the Exchange 2010 Database
By Default "Skip the Mailbox" will be checked
But mostly we will have some corrupted items in Exchange 2003 mailboxes. 1 corrupted item may have the  move request failed
Caution : "Those corrupted items are not recoverable"
Now Choose "Skip the Corrupted messages"  and have value 50
If you don't want to loose not even 1 corrupted items . you can have the default options checked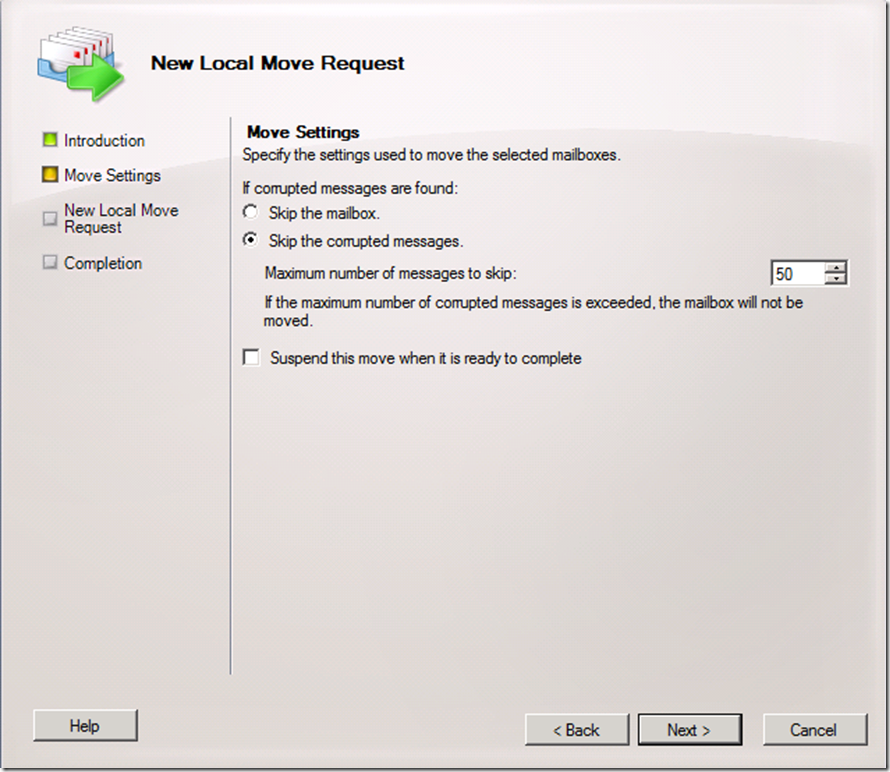 Now Move Requests have been Created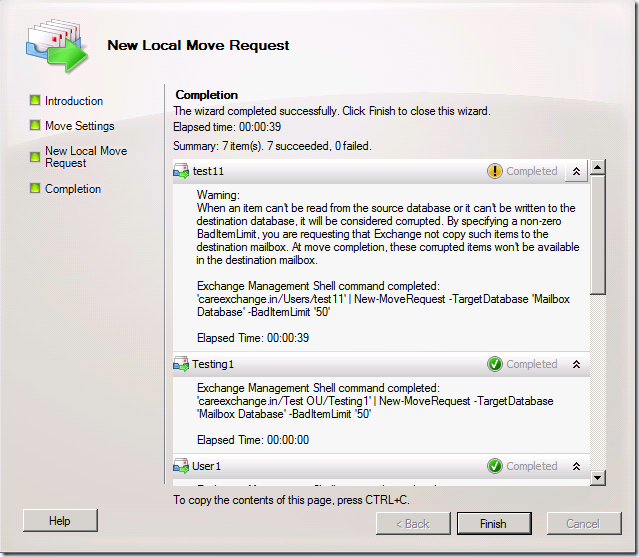 Now its not completed – They are Just requests
Now to See your Move Requests
You can see it Here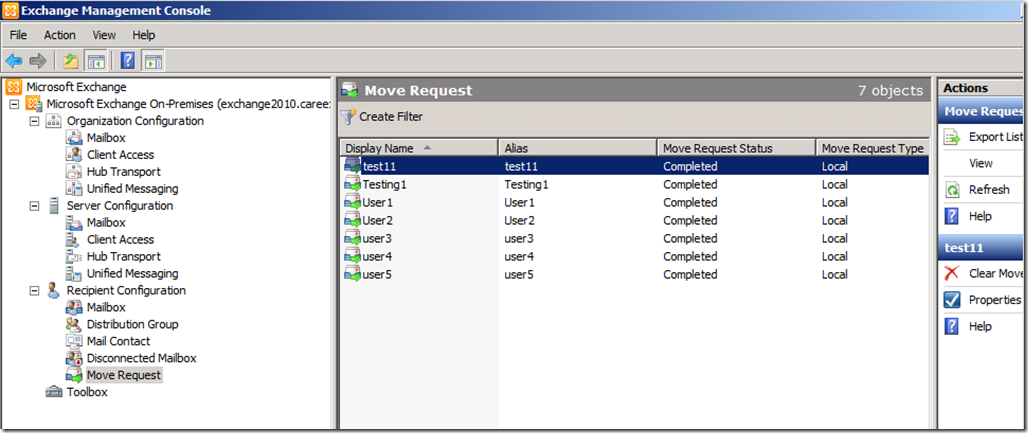 or You can run the Command in Exchange Management Shell
Get-Moverequest | Get-MoverequestStatistics
Now,
You got to Clear these move requests.
Unless you clear them You can't move those mailboxes again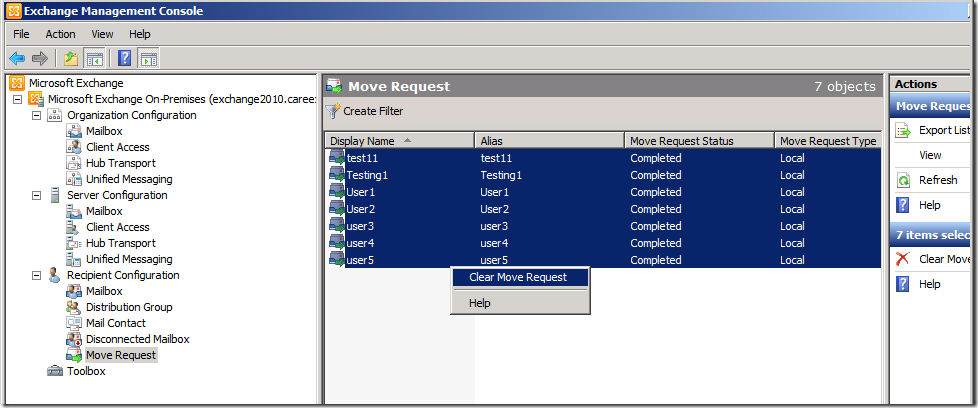 Now you can the Recipient Type Details and Color Changed

Great !!
Now you learnt how to move to move mailboxes from Exchange 2003 to Exchange 2010