Like Distribution Groups , Primary Mailboxes ,Shared mailboxes which has Access to sending to All users for Example may require a additional layer of Approval.
Sensitive Announcements.
Payment Releases.
Transport Rules can help achieving it.
For Example like below any email from Test2016-1 requires moderators approval from Test2016-2.
Moderator can Approve or Reject with Response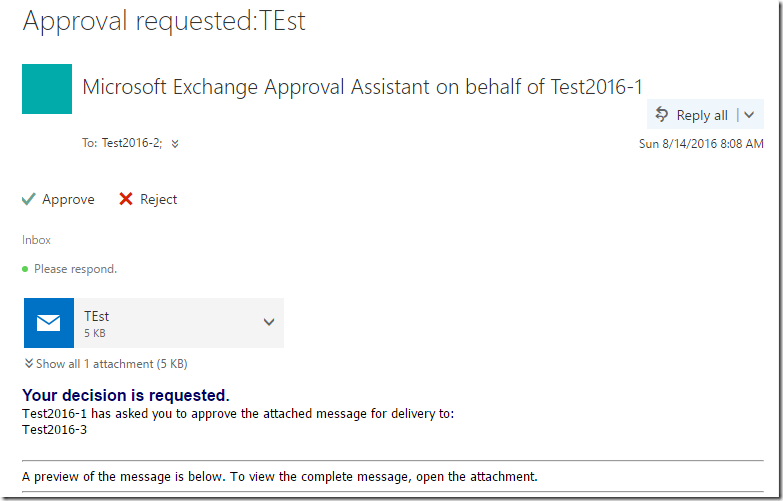 On Reject – Approver can edit the reject response.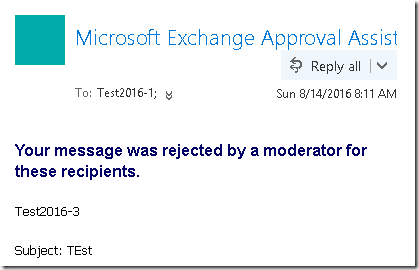 With Moderator Comments –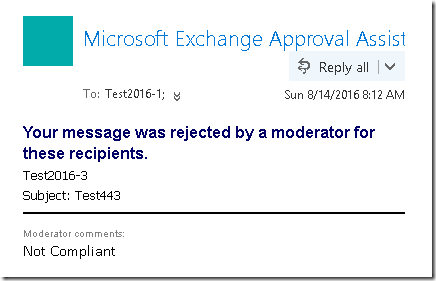 Does it work on Normal Mailboxes – Yes
Does it work on Shared Mailboxes – Yes
Does it work on Send As  – Yes