As a System Administrator I have several folders with 1000's of Unread Emails.  Alerts and reports which I cannot just delete.
But I love to keep my mailbox organized mark them as Read. lets see how to collect these unread emails and mark as read regularly using Dedicated Search Folders Feature in Outlook.
I usually use these Search Folders to Collect my Follow up my emails. But mark all emails as read it saving some minutes for me.
lets see how to do this.
My Typical Mailbox is like this – Right Clicking on Each Folder as Marking As Read . Not a Great Idea Every time.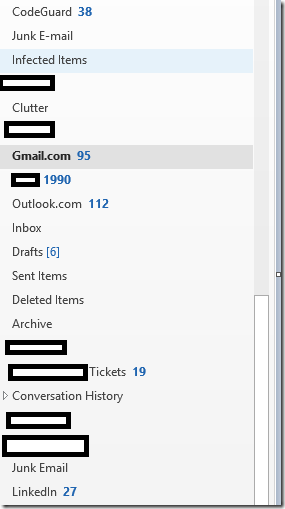 Scroll Down to the Last – You can See Search Folders – Right Click on it – Click on New Search Folder.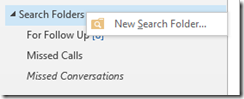 Choose on Custom – Create a a Custom Search folder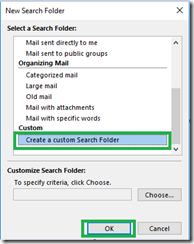 Enter a friendly name as per your choice – Choose criteria
Choose More Choices tab and Click on Only Items that are Unread.
and choose ok .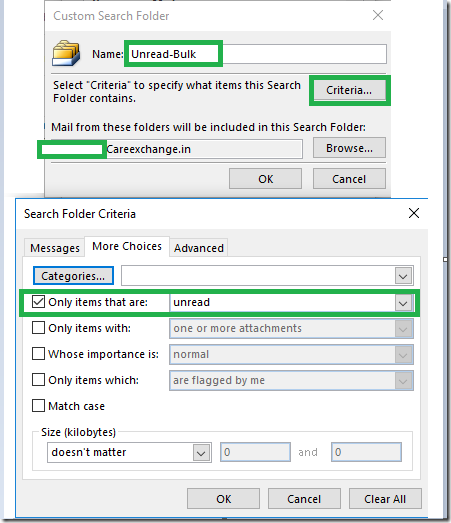 Now Search folders accumulate all my 2000 Unread Emails to a Single Tab.
Easy to Review them and mark all as read .