Install and Configure Office Web Apps Server (OWAS) with Exchange 2013
and in my setup OWAS runs in Windows Server 2012 R2.
Main purpose of Office Web Apps Server with exchange 2013 is to open Email Attachment in the web browser itself. (OWAS also integrates with Sharepoint / Lync as well )
Step 1 :
Getting the Setup Files
Download the OWAS setup
Step 2 :
Installing Windows features
Install the Windows features using the below command on the server which is planned to run Office Web Apps Server (OWAS)
Add-WindowsFeature Web-Server,Web-Mgmt-Tools,Web-Mgmt-Console,Web-WebServer,Web-Common-Http,Web-Default-Doc,Web-Static-Content,Web-Performance,Web-Stat-Compression,Web-Dyn-Compression,Web-Security,Web-Filtering,Web-Windows-Auth,Web-App-Dev,Web-Net-Ext45,Web-Asp-Net45,Web-ISAPI-Ext,Web-ISAPI-Filter,Web-Includes,InkandHandwritingServices,NET-Framework-Features,NET-Framework-Core
Step 3 :
Installing Office Web Apps Server (OWAS)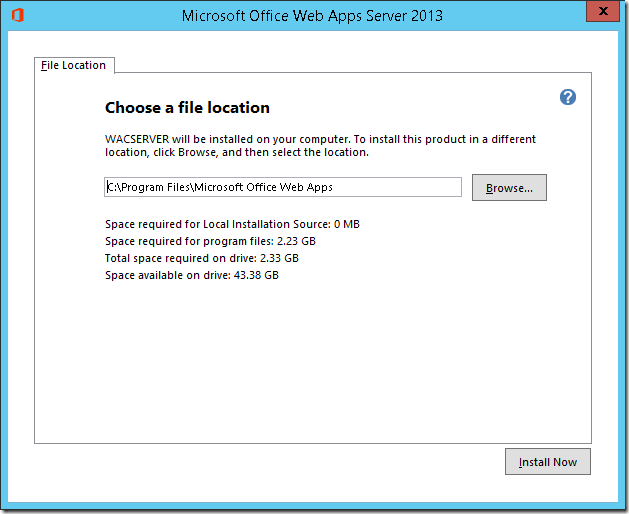 Step 4 :
Checking how default Document Viewing looks
First we will open a Word Doc  and PPT normally
Old feature called as WebReady Document Viewing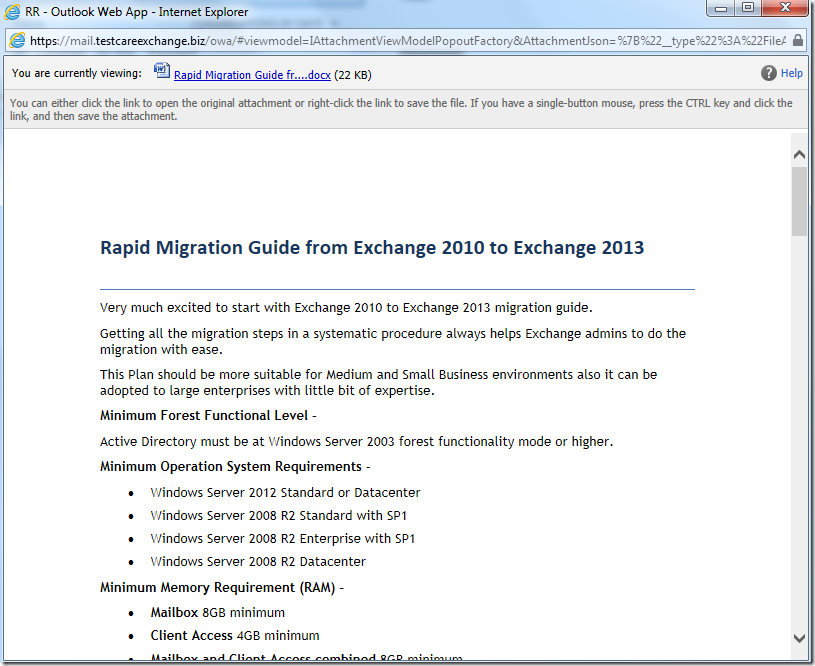 Step 5 :
Exporting the Cert with Private key.
Login to Exchange 2013 – Servers – Certificates – Choose the Certificate – Export Certificate.
Am using the Same UC cert which has the entry was.testcareexchange.biz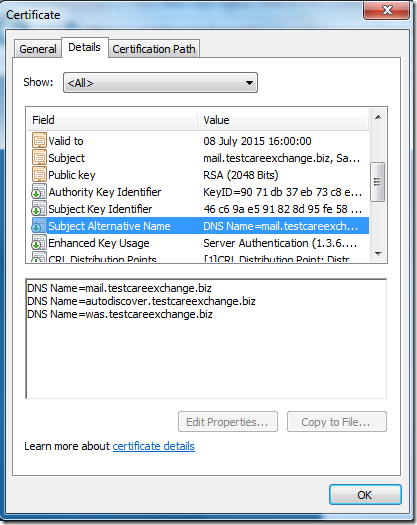 Exporting the Cert with the private key.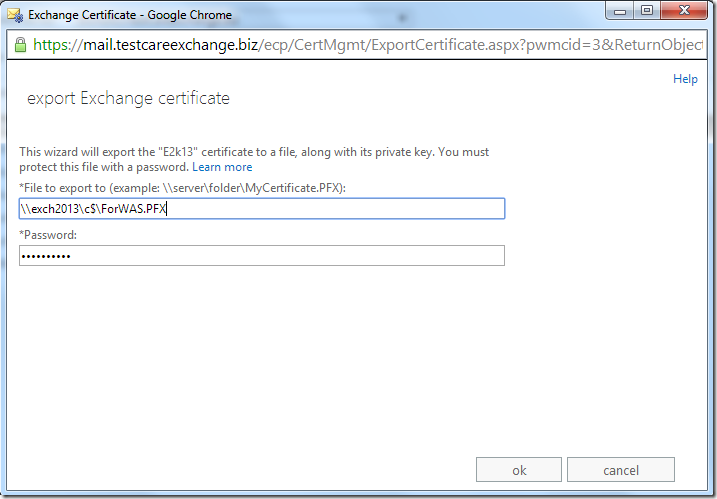 Step 6 :
Importing the Cert with Private key.
Now Open MMC in OWAS server
File – Add/Remove Snap-in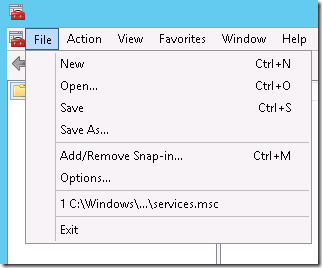 Choose Certificates – Add – Choose Computer account – click ok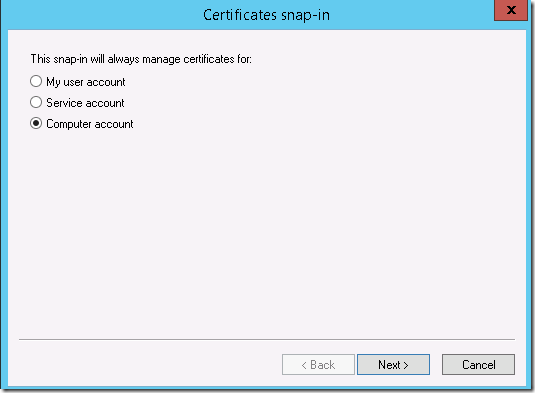 Now Import the Cert To Trusted Container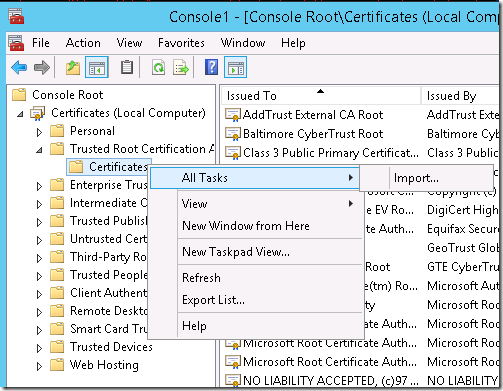 Choose the PFX file which you exported earlier with the private key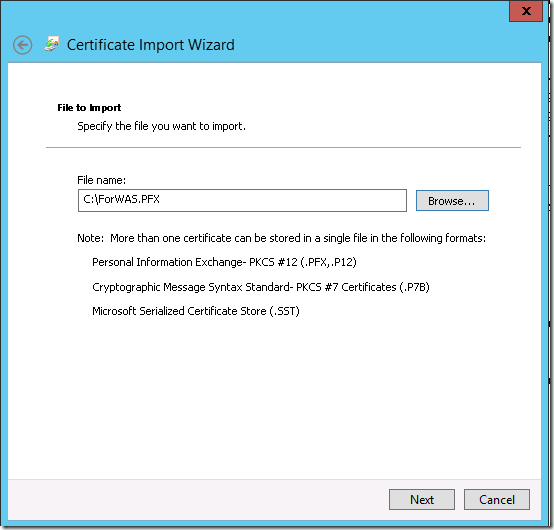 Enter the password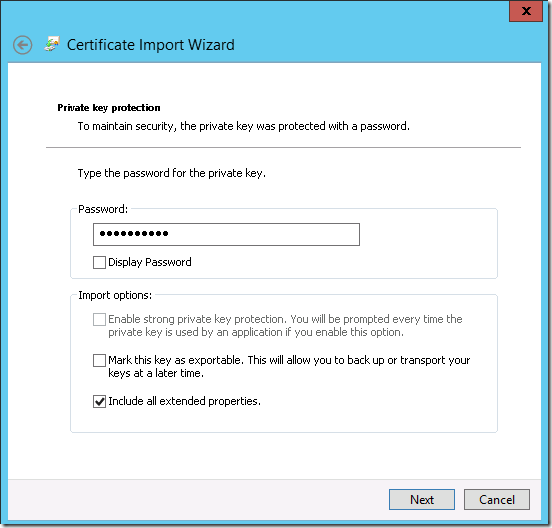 Now you can see the Cert in the Trusted container.
2 Things
1 . Copy the Cert you imported – Paste in Personal and intermediate container.
2 . Note down the friendly name of the Cert which is the right side last column.
Now Cert has been placed properly.
Step 7 :
Configuring OfficeWebAppsFarm
Am placing Internal and External url as same . Cause my Cert doesn't have the Internal Name in the SAN entry.
New-OfficeWebAppsFarm –InternalUrl https://was.testcareexchange.biz -ExternalUrl "https://was.testcareexchange.biz" -CertificateName "e2k13" -EditingEnabled
Note —
*When to use –EditingEnabled  ?
–EditingEnabled is optional and enables editing in Office Web Apps when used with SharePoint 2013. This parameter isn't used by Lync Server 2013 or Exchange Server 2013 because those hosts don't support editing.
*Was.testcareexchange.biz will have a public IP and points to OWAS server. If this feature has to work externally.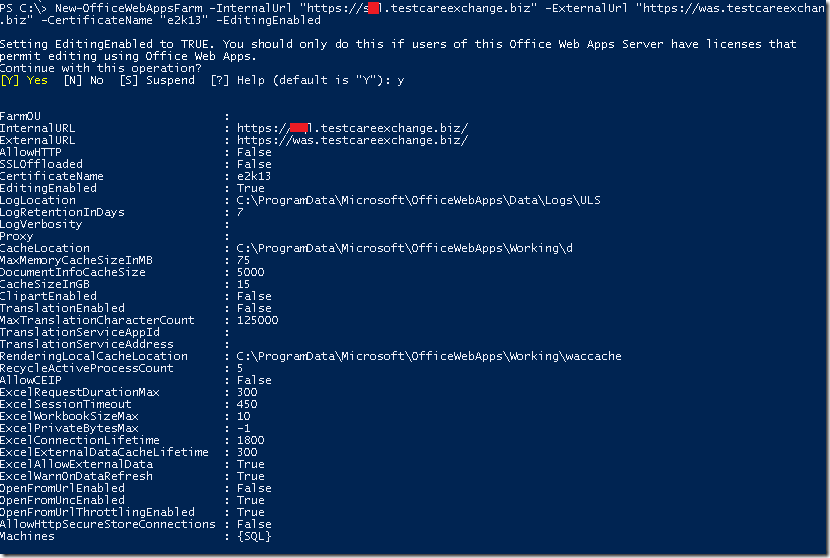 Now browse  – Make sure there is no Cert Errors
https://was.testcareexchange.biz/hosting/discovery

Step 7 :
Integrating Exchange Server 2013 with Office Web Apps Server (OWAS)
Now Login to Exchange 2013
Configuring Office Web Apps Server URL –
Set-OrganizationConfig -WACDiscoveryEndPoint https://was.testcareexchange.biz/hosting/discovery

Enabling Office Web Apps Rendering –
Set-OwaVirtualDirectory "Exch2013\owa (Default Web Site)" -ForceWacViewingFirstOnPublicComputers $true -ForceWacViewingFirstOnPrivateComputers $true

Do an IIS reset if required.
Now Open the Attachment in OWA . It has much features.