Installation of Web Server IIS Fails on Windows Server.
The Request to add or Remove features on the specified server failed.
Installation of one or more roles,roles services,or features failed.
The function attempted to use a name that is reserved for use by another transaction . Error : 0x800071a90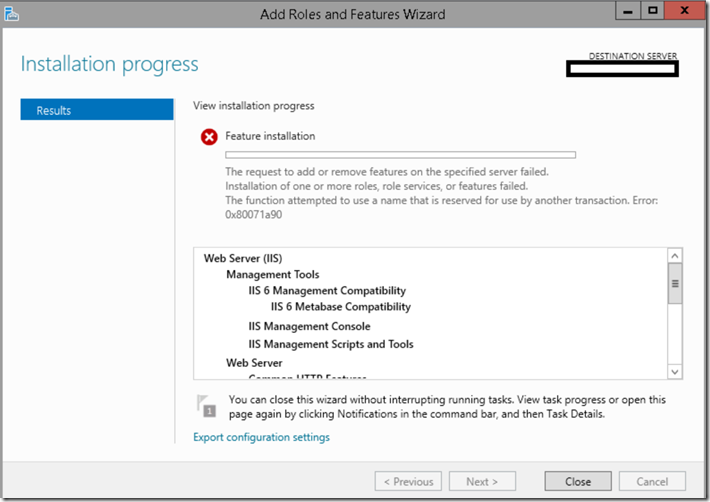 Solution –
Disable Anti-virus.
Mcafee doesn't show any access protection logs.
But still disabling anti-virus allowed web server installation to succeed.