while opening the certificates in mmc, You can see Errors like-
The Integrity of this certificate cannot be guaranteed.This certificate may be corrupted or may have been altered.
This Certificate has an nonvalid digital signature.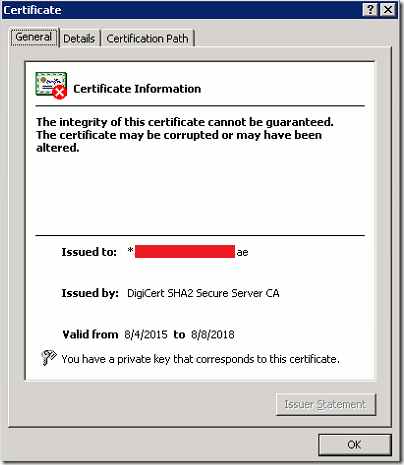 Download Below Hot fix  and Install (you can find x86 and x64 bit versions) –
https://support.microsoft.com/en-us/kb/968730
Restart required.