Article Updated : Using a internal windows CA certificate with Exchange 2010
Using a Self Sign Certificate can Manage Owa alone, But Issuing a Internal Windows CA Certificate can serve all type of Clients
So will learn how to do it.
We can use a internal windows CA certificate with Exchange 2010 to avoid Cert Errors
Something which you need to know is , Using a Internal Windows CA Certificate you need to install the certificates on every machine you use and Mobile devices other wise you will end up in a certificate error in the IE
So that's why people prefer going for a 3rd party certificate to overcome it.
In this article We Will Learn issuing a Internal Windows CA Certificate , for this to be used Externally you need to have a CNAME record in your public DNS pointing to your Public IP NAT to your CAS
First we will learn how to Export a Certificate request file from Exchange 2010 ,
Step 1: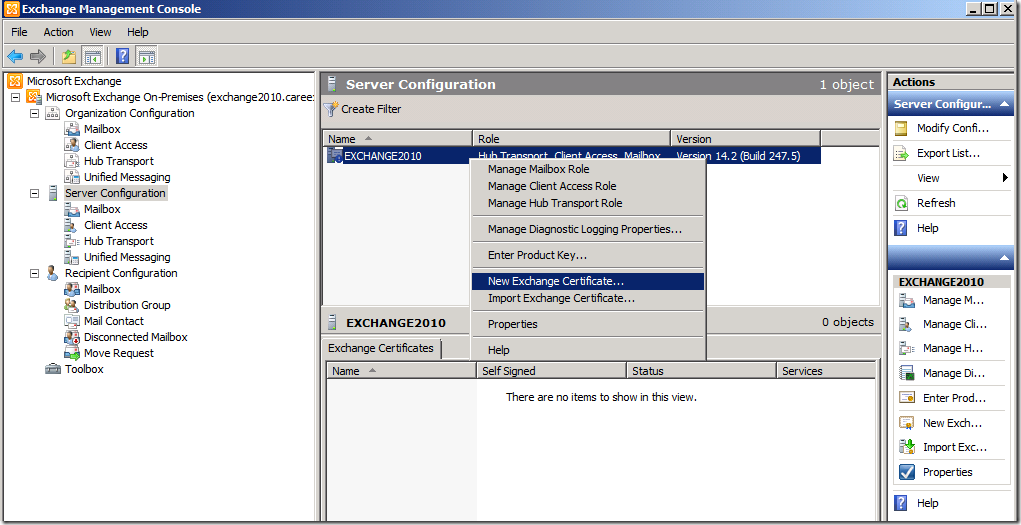 Type a Friendly Name :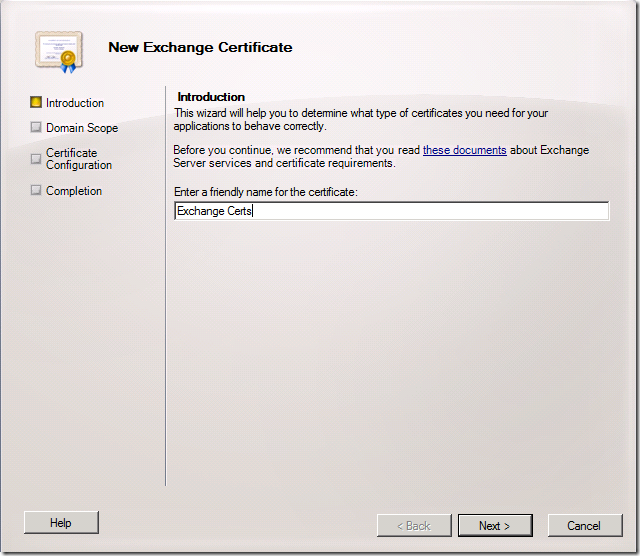 Wild Card is used if you are going to manage more URLs .For Example : *.Domain.com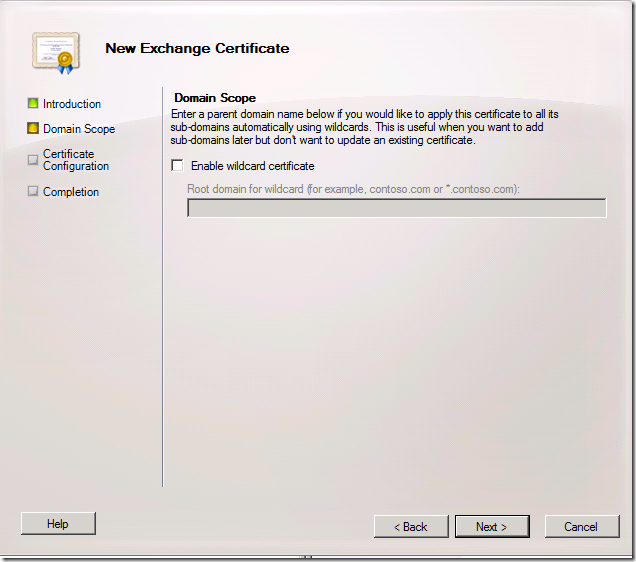 Step 2:
Assign the required Services for your Exchange , Give a Tick Mark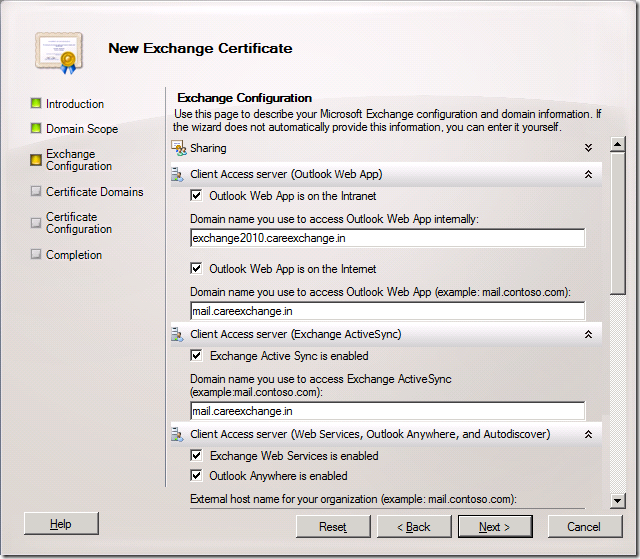 You will opt for it if you are planning for Coexistence in OWA in Exchange 2003 and Exchange 2010

Step 3:
You will see the collection for URL's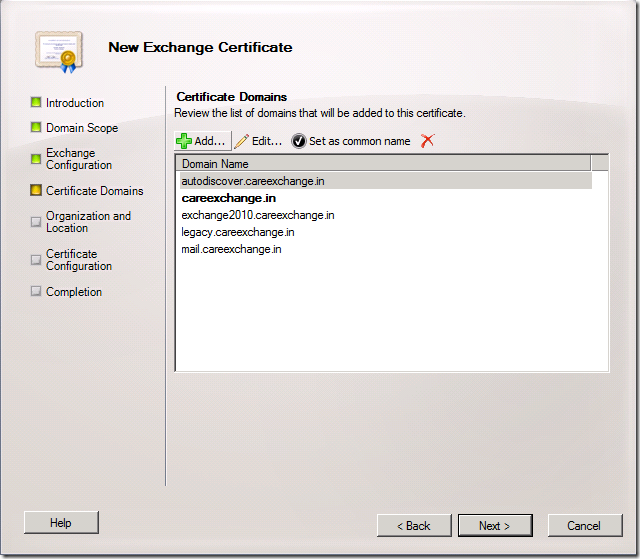 Step 4:
Fill out the Form – And set the location for the Cert Request file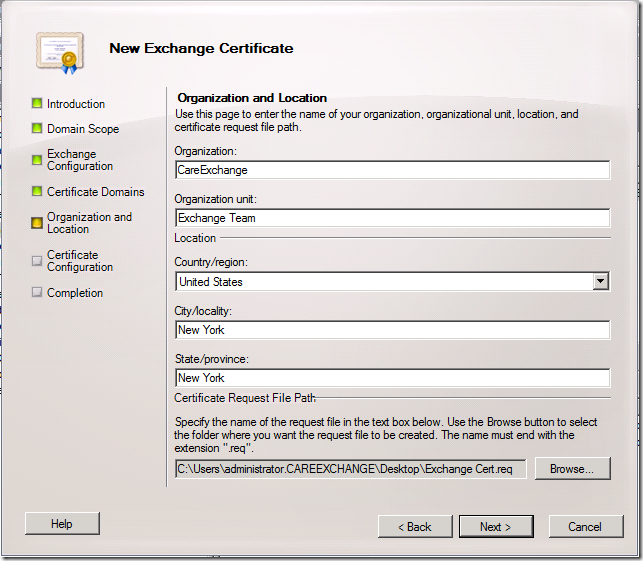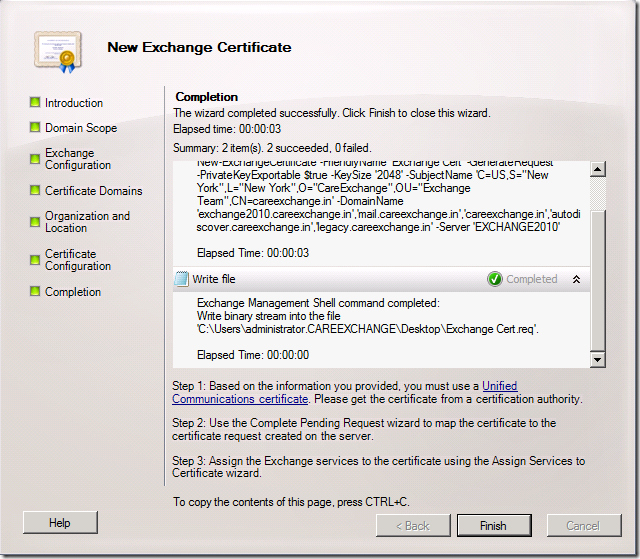 Step 5:
Your request file would look like this

Open it via Notepad , because we need this content to generate a Certificate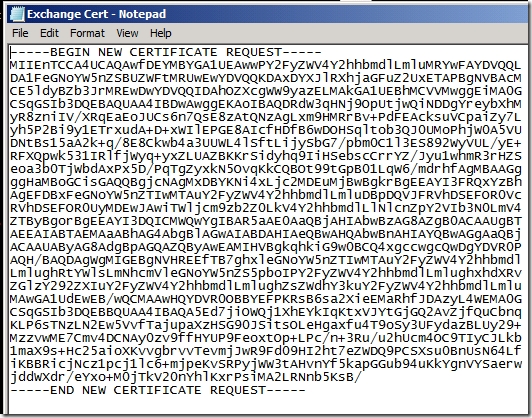 Step 6:
You need to have this role installed to have a  Certificate Authority , It can be DC or Exchange it self
I have done this in the Exchange itself (No Harm)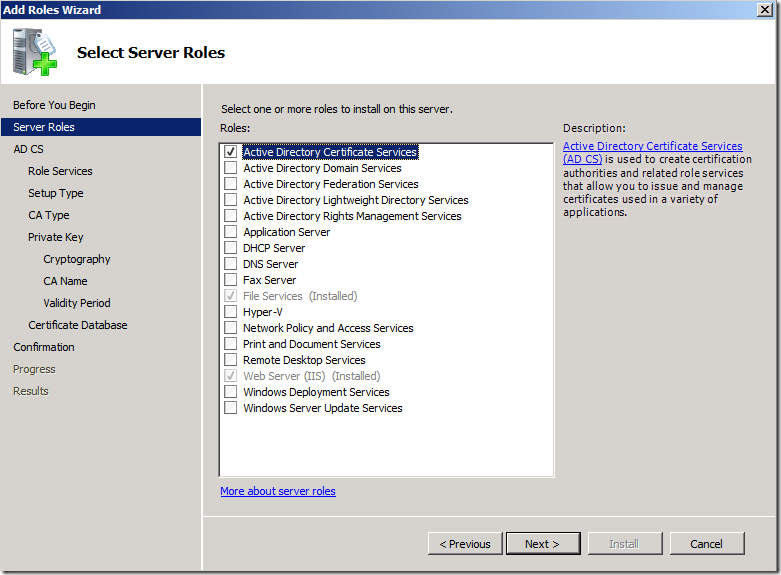 Step 7:
Choose : Certification authority , Certification Authority Web Enrollment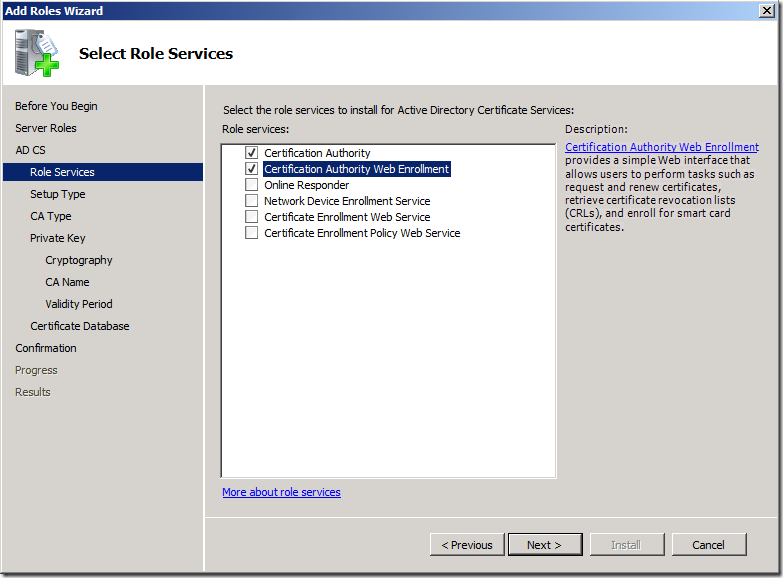 Step 8:
Choose Enterprise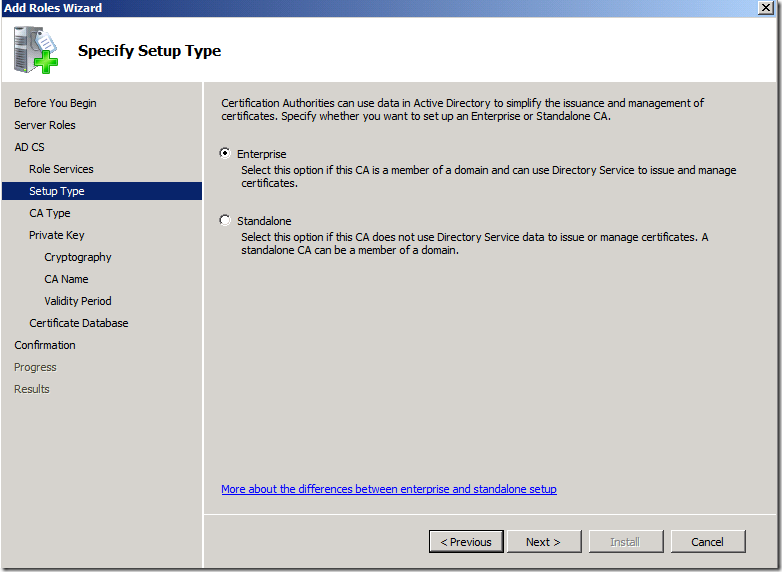 Step 9:
Choose Root CA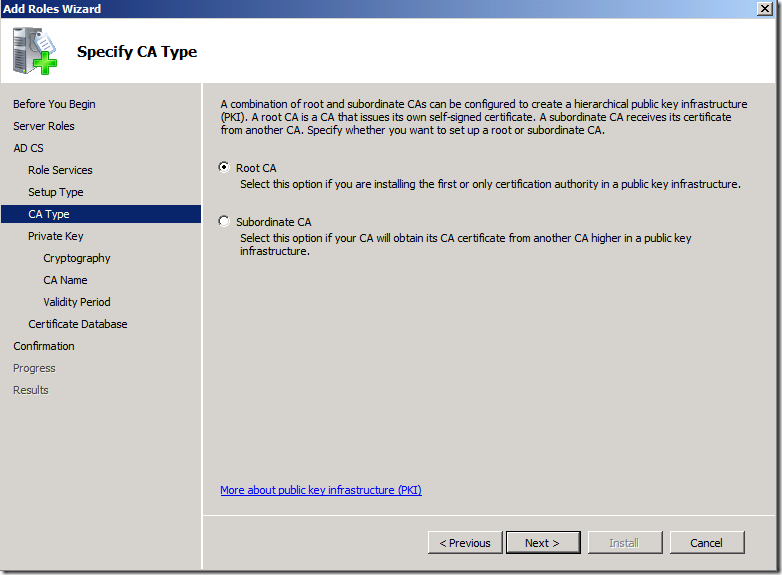 Step 10:
Create a new Private key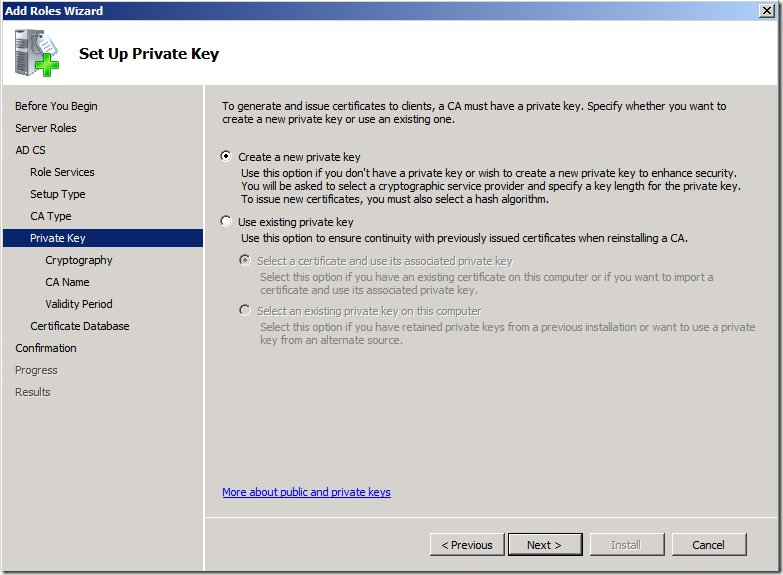 Step 11:
Have this Default with 2048 key Character length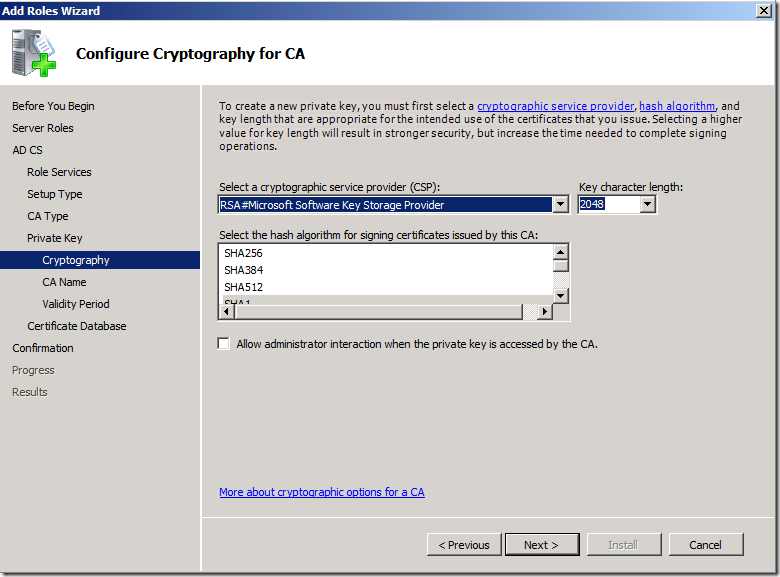 Step 12:
Click Next
Step 13:
By Default Certificate is valid for 5 years , Don't make any changes on it , Click next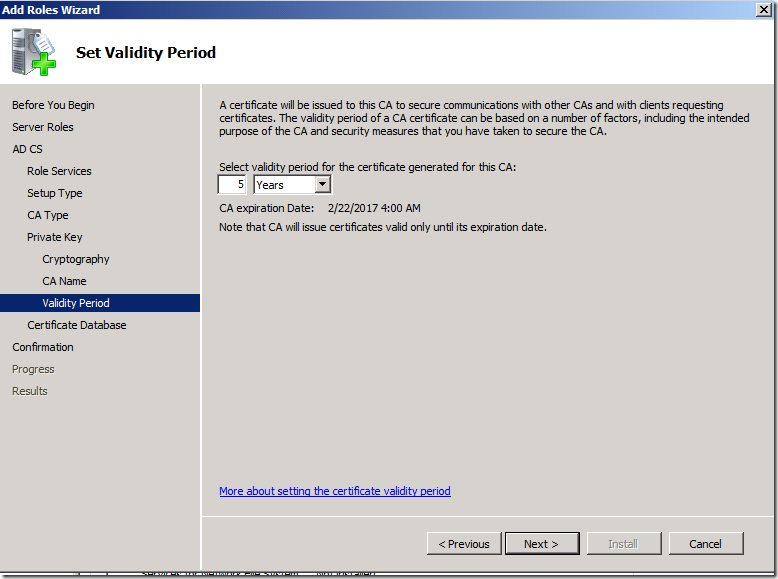 Step 14: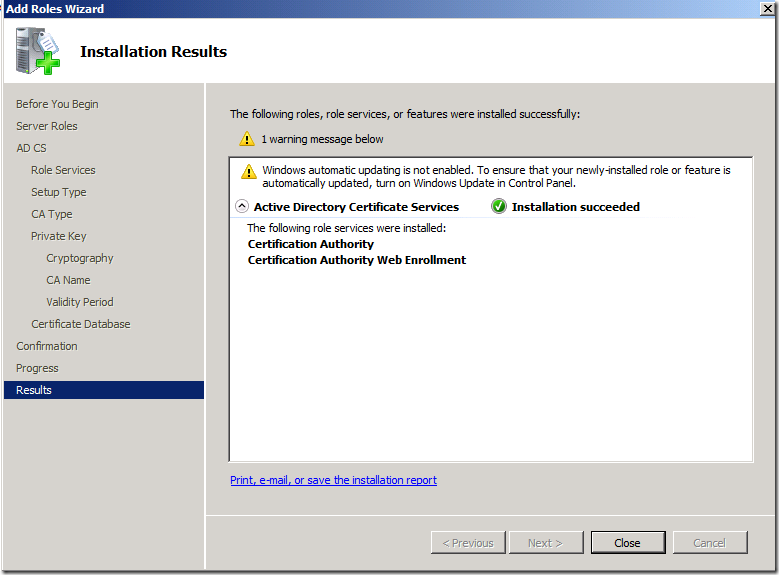 Step 15:
Now if you Open IIS manager , you will see "CertSrv"  a Virtual Directory Created ,
Use the right side column "Browse *.443(https)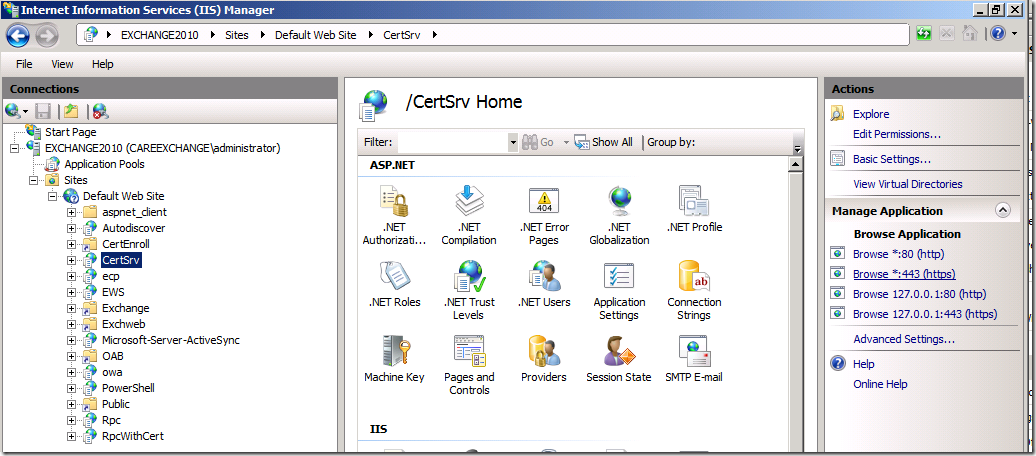 Step 16:
You would see a page like this , Choose Request a Certificate
Step 17:
Click on Advanced Certificate Request

Step 18:
Choose the Second one
Submit a certificate request by using a base-64-Encoded CMC

Step 19:
Now Copy the  Note pad  –
Choose Template : WebServer
NOTE _ BELOW SCREEN SHOT _ CHOOSE TEMPLATE _ WEB SERVER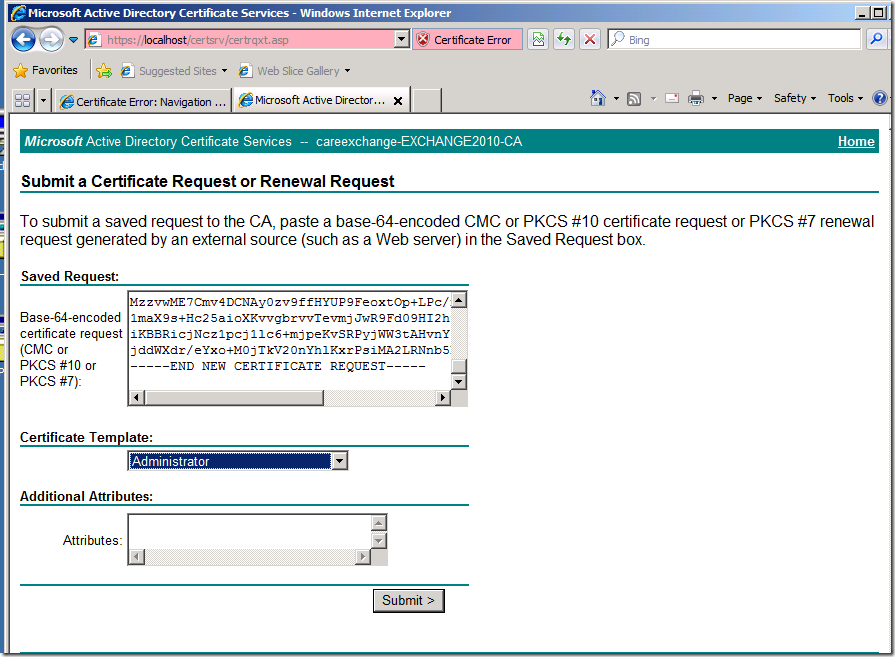 Step 20:
Choose "Base 64 encoded"

Step 21:
Save the Certificate
Step 22:
Now go to your EMC
Server Configuration – Complete Pending request
Choose the Certificate :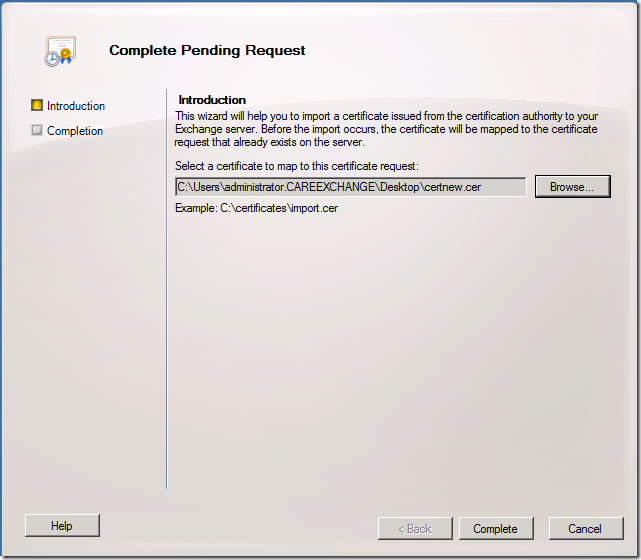 Step 23:
Now Assign Services to the Certificate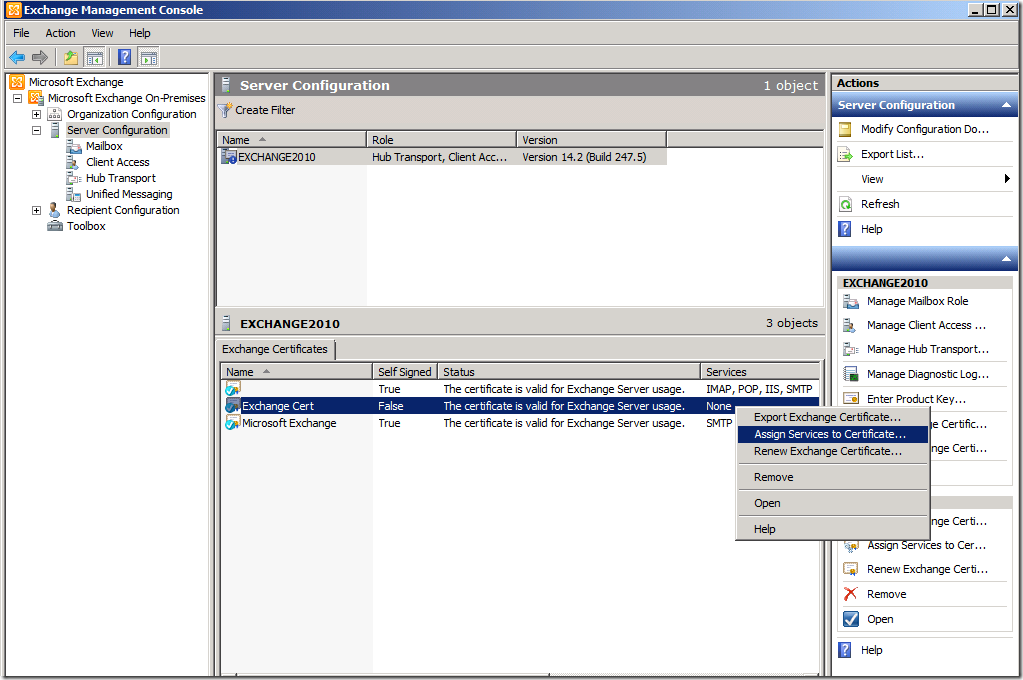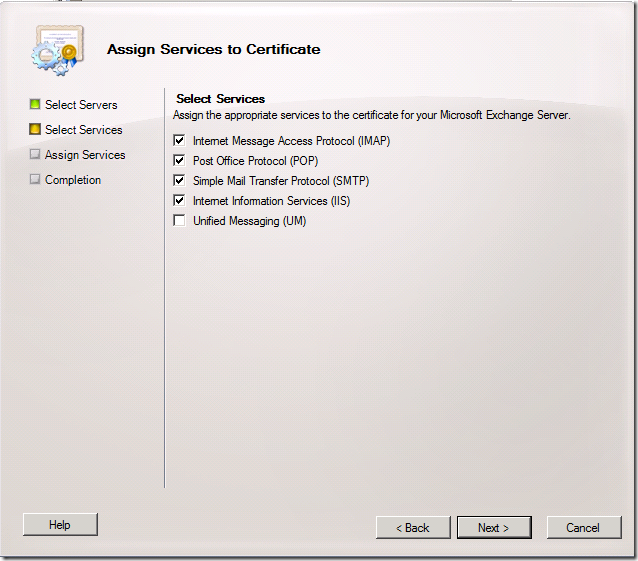 Now the Server Part is ready
Step 24:
Now will learn how to install the Certificate in the Client End
Double Click on the Certificate
Click Install Certificate – Click Next –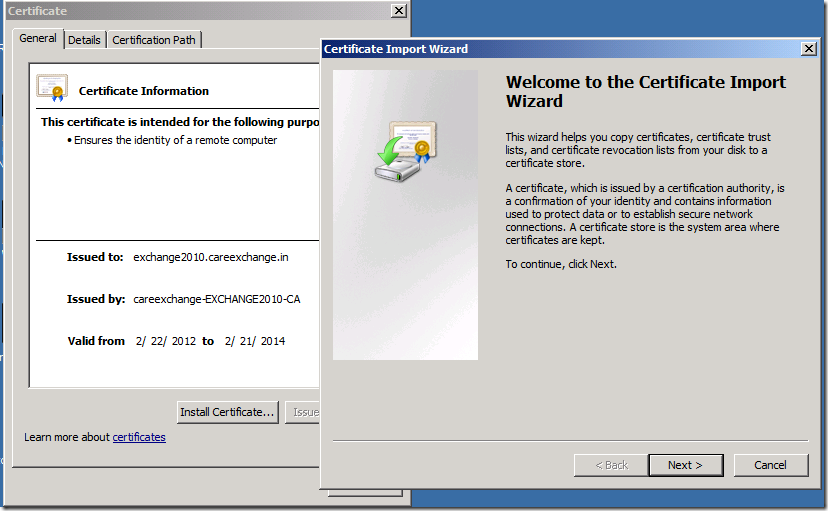 Choose Personal –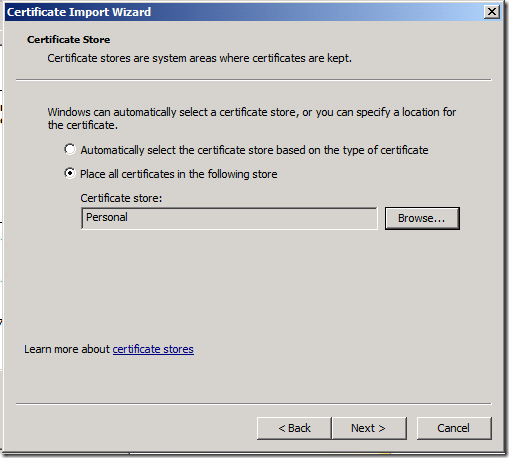 Click Next And Import will be Successful
Now Do the Same Process
Double Click on the Certificate
Click Install Certificate – Click Next – Choose Trusted Root Certification Authorities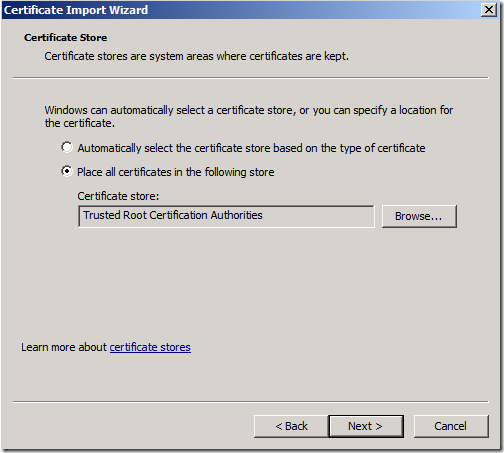 Double Click on the Certificate
Click Install Certificate – Click Next – Choose Intermediate Certification Authorities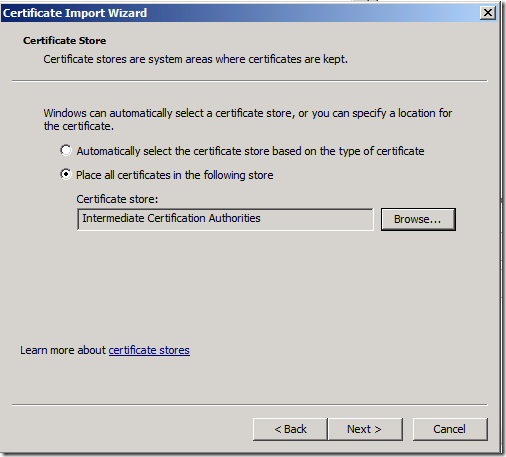 Step 25:
Before

After installing the Certificate in the Client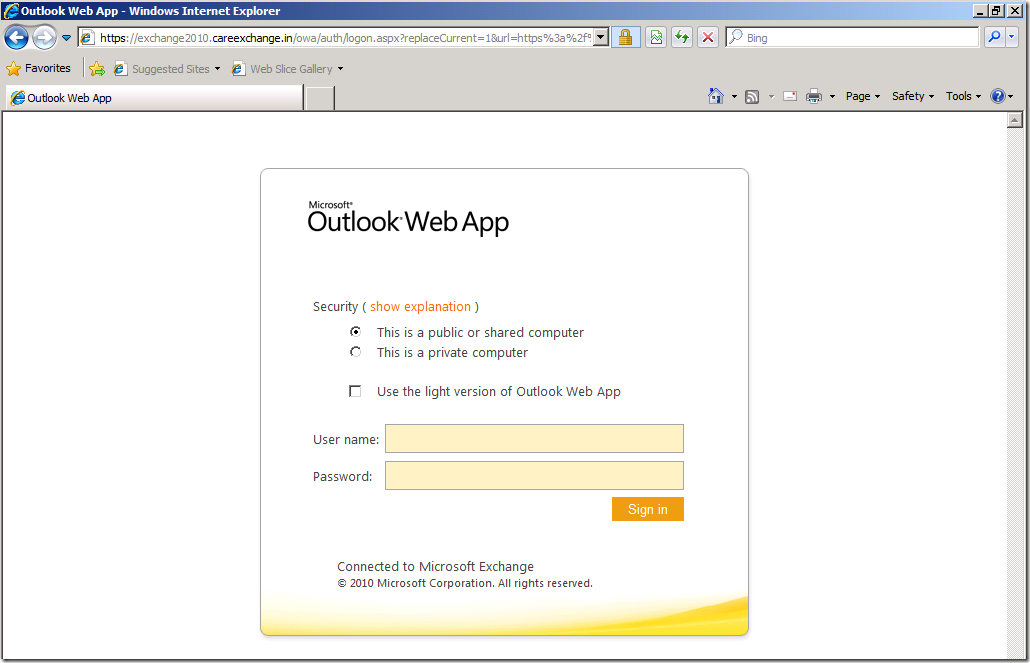 Great !!
Now you learnt how to Use a internal windows CA certificate with Exchange 2010
Regards
Satheshwaran Manoharan