Lets see how to deploy and Configure GFI archiving solution with Exchange 2010
You can register and download the Setup
Download GFI Mail Archiver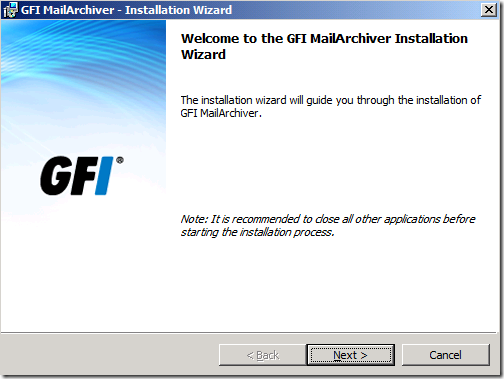 Just Before Installing GFI mail archiver you need the prerequisites
Note :
If the Microsoft® .NET framework is installed after IIS is installed this is automatically registered. Else,
register ASP.NET® with IIS®
From command prompt, navigate to:
For example: C:\Windows\Microsoft.NET\Framework\v2.0.50727\
Key in aspnet_regiis.exe -i and press Enter.

Step 1:
Download Microsoft .NET Framework 4 (Standalone Installer)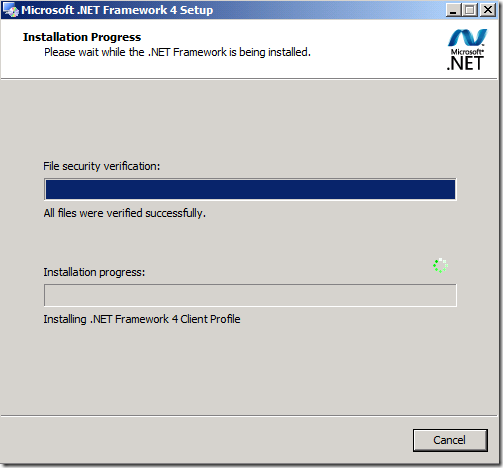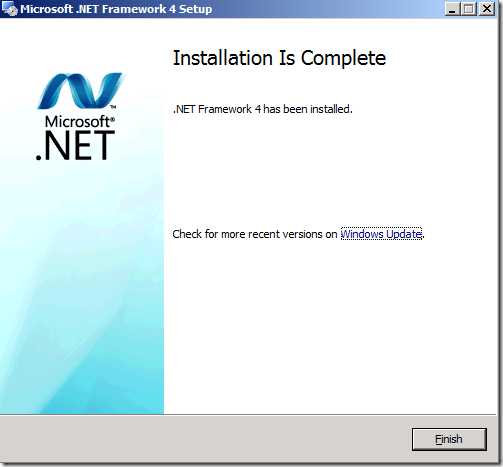 Step 2:
Click on Install Components on the GFI MailArchiver Setup
Where GFI setup made the prerequisites installation much simpler.
It does it Automatically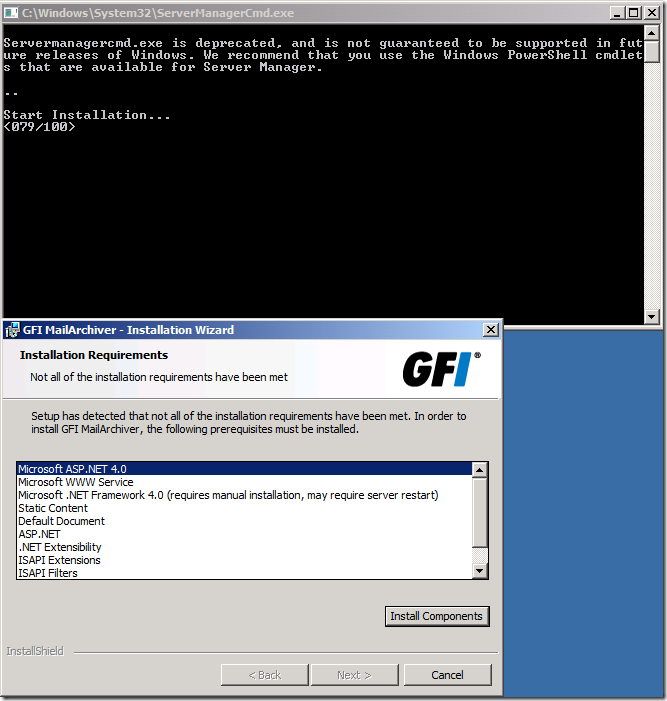 Step3 :
Download and install the API on the archiving server where GFI MailArchiver uses it
Microsoft Exchange Server MAPI Client and Collaboration Data Objects 1.2.1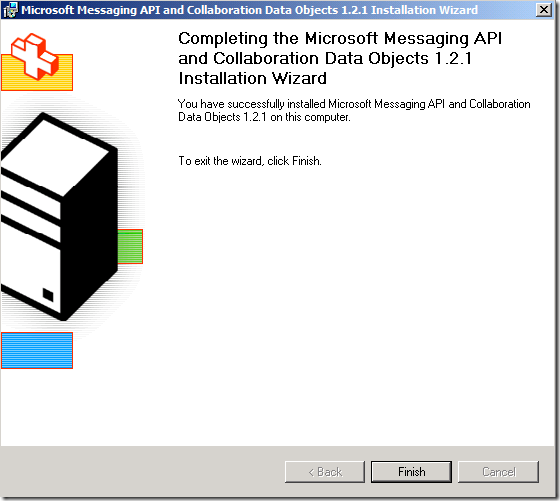 Choose Do not Check for New build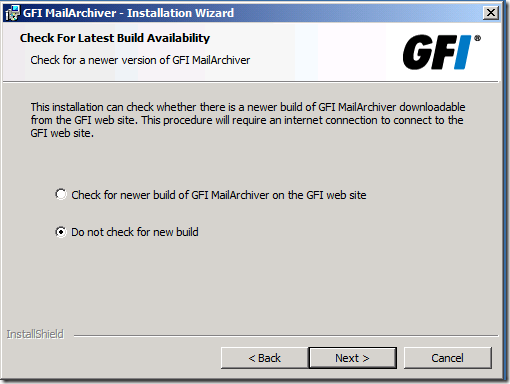 Accept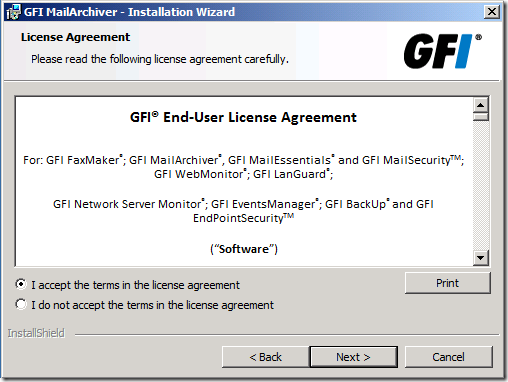 Choose the Installation location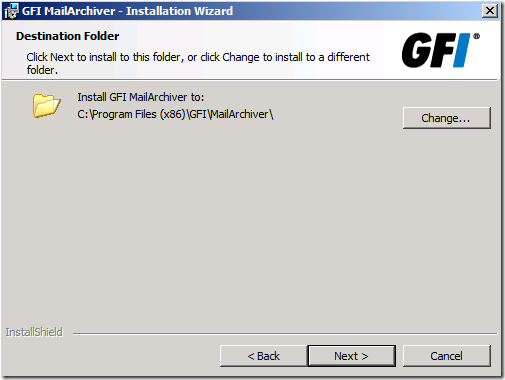 Choose the Default web site.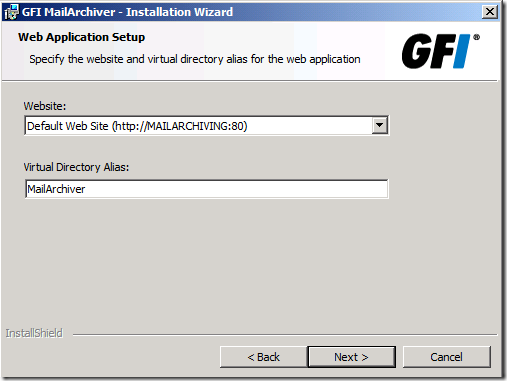 Choose Next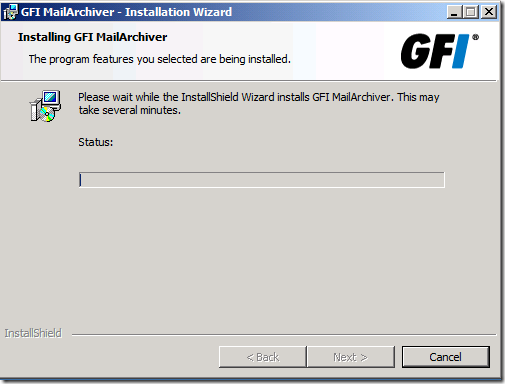 Choose finish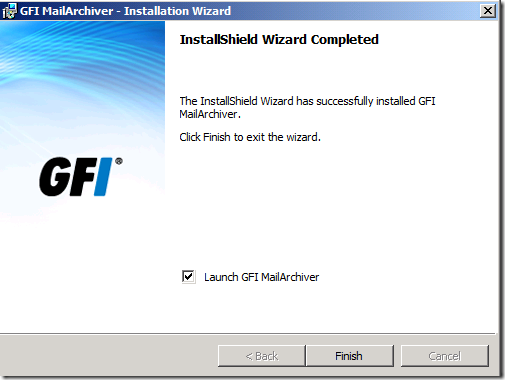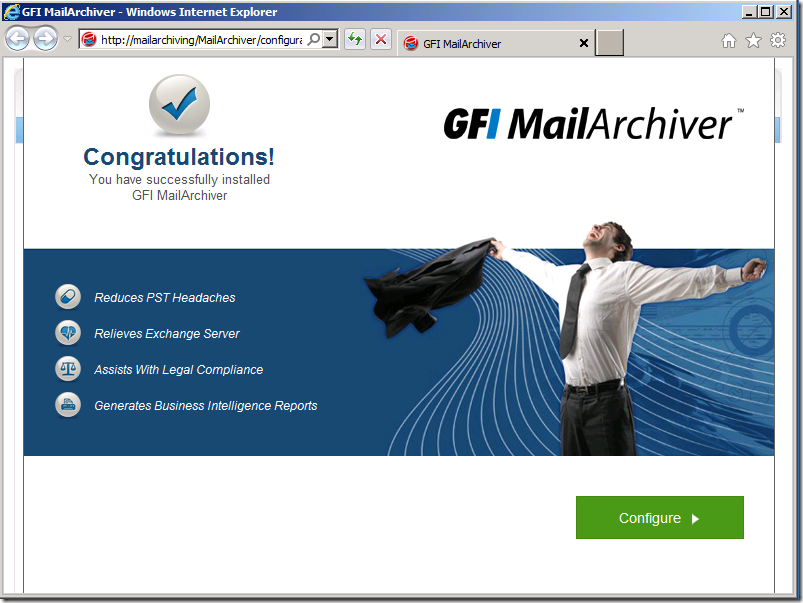 You have installed GFI Mail Archiver Successfully