Installing Antispam agents is more Simpler and Easier In Exchange 2010
Step 1 :
Open Exchange Management Shell
Browse Into The Scripts Folder
By Default It will be in the Installation Location
C:\Program Files\Microsoft\Exchange Server\v14\Scripts

Step 2 : 
Script is already available in the Scripts folder by default
.\install-AntispamAgents.ps1
Type it and Press Enter

Step 3 :
You can see this.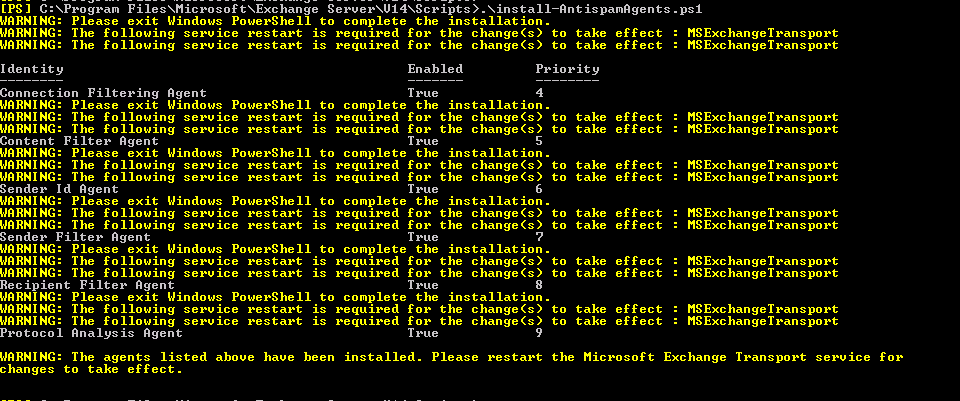 To Finish the Installation
Restart Microsoft Exchange Transport Service

Step 4 :
You can view Anti Spam Option Now in your Hub Transport Server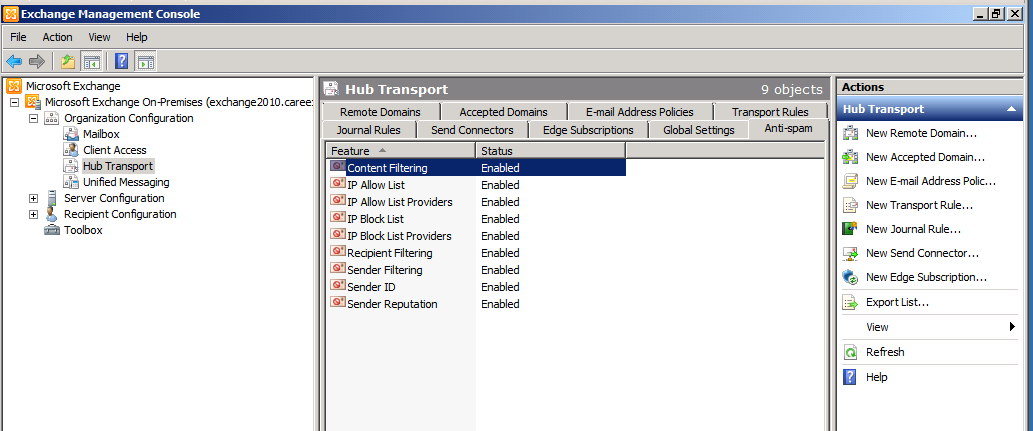 Great !!
You learnt how to Install AntiSpam Agents in Exchange 2010
Reference Link :