We had a issue where exchange 2013 server was receiving a lot of spam emails and tried configuring inbuilt anti spam
and it doesn't seem to fix the issue, I had to search a cheap anti spam software which will resolve our issue.
In my search . I had to try Hexamail which was cheap reliable, if you find any other reliable ones , drop the name in the comments.
lets see how to install and configure it.
Hexamail Guard Basic – Which stops spam emails alone
http://www.hexamail.com/download.html
Register it and download a trial version.
Installing it on the exchange 2013 CAS Server itself, Add the domains and choose the primary domain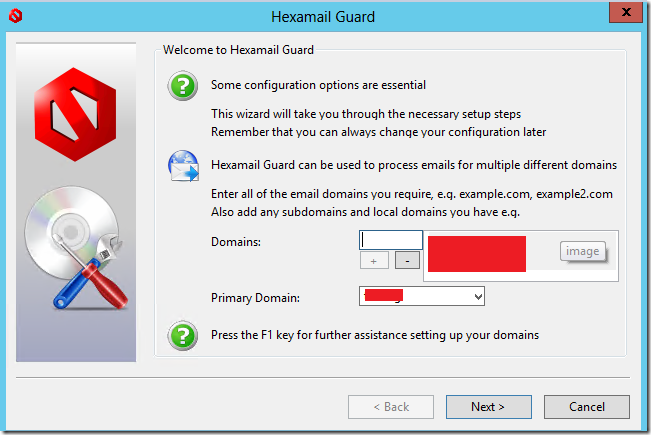 Add the email address where if more mails are in the quarantine list . It will be emailed to you.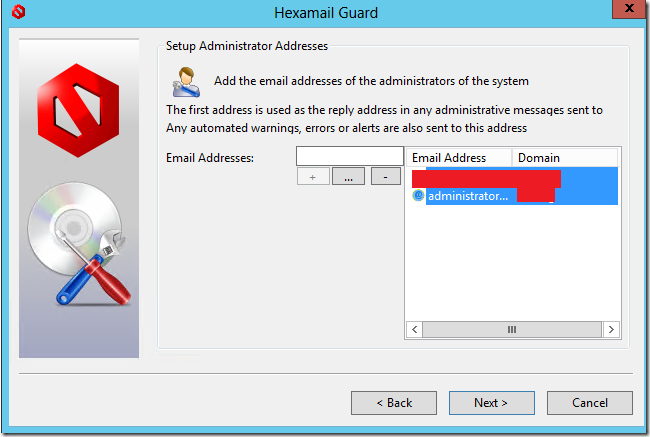 Choose integrate with Incoming SMTP email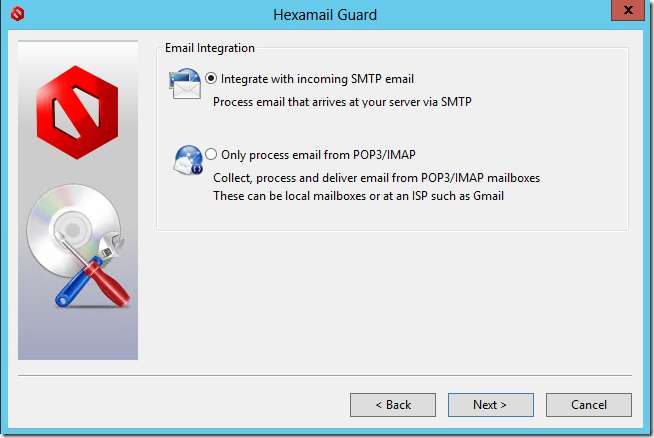 Choose automatically integrate with Exchange2013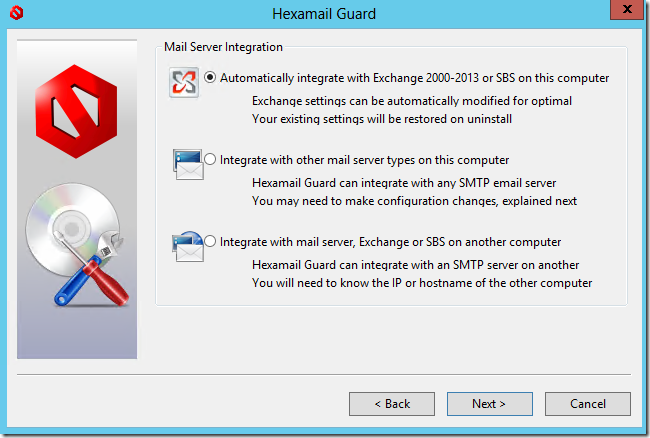 Now Hexamail has to use the Port 25 to receive email so that it can scan and drop emails to Exchange Server.
Exchange server also receive email on port 25, so Change that to port 2500 so that both applications can work together.
EAC – > Mailflow –> Receive connectors –> Default Frontend "Servername"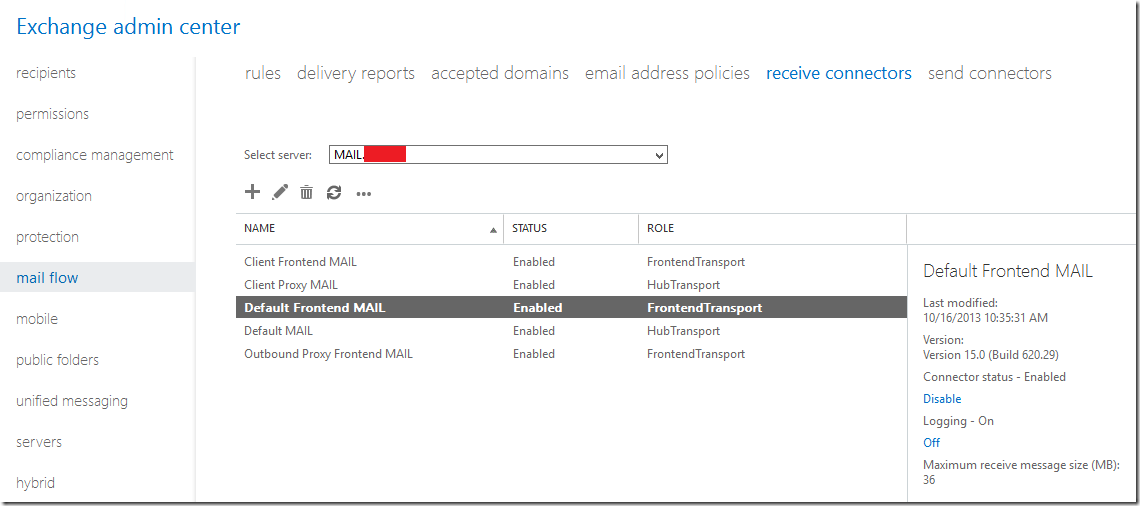 Make sure anonymous users are checked.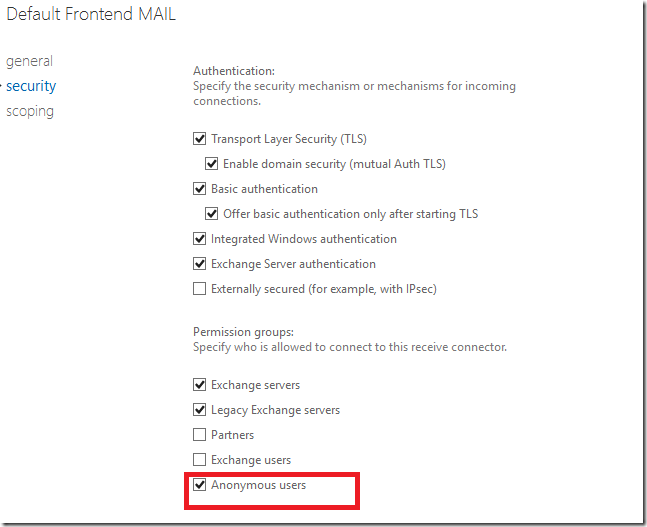 In remote network settings add 127.0.0.1
And Change the port to 2500 in Network adapter bindings
Now open Hexamail admin console. Make sure ACtive directory settings looks good.
Now import the users you want to configure and license them.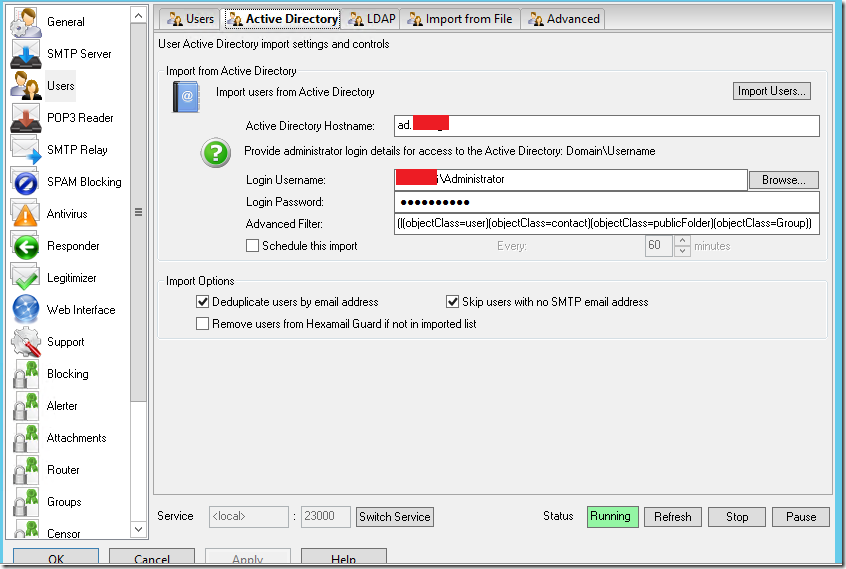 I added the users in the pane.  Choose Apply – ok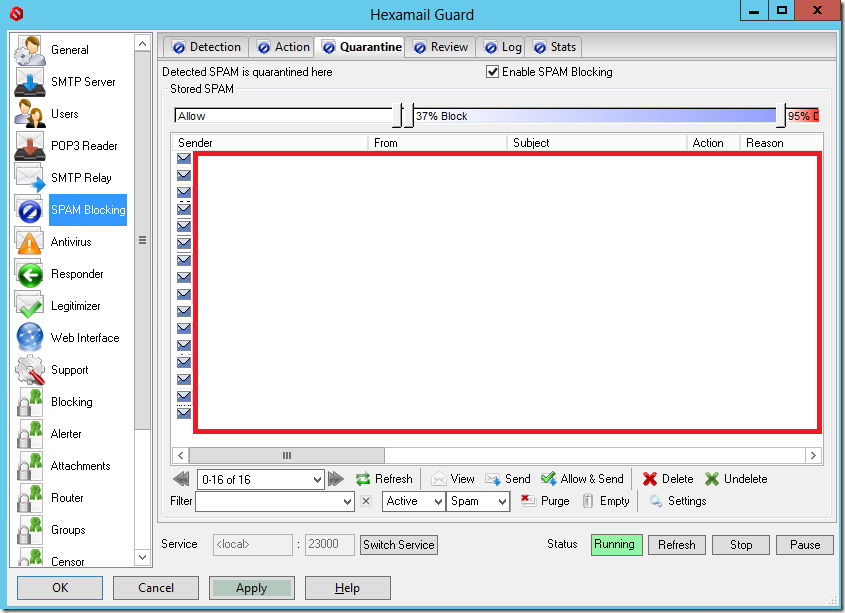 For rough estimation for 150 users it was 1000 USD.