Its always been a big hassle on finding the Power shell commands and finding the history on what has really happened in the past .
Every administrator always wanted to save the the task he did on the Exchange Server. or Even in the Need of investigation we always needed on the succeeded commands
Exchange 2013 has the right solution in the Event Viewer.
It has all the information about the Power shell commands succeeded and failed and more !!
lets us have a look at it.
Event Viewer – Application and Service Logs – "MsExchange Management"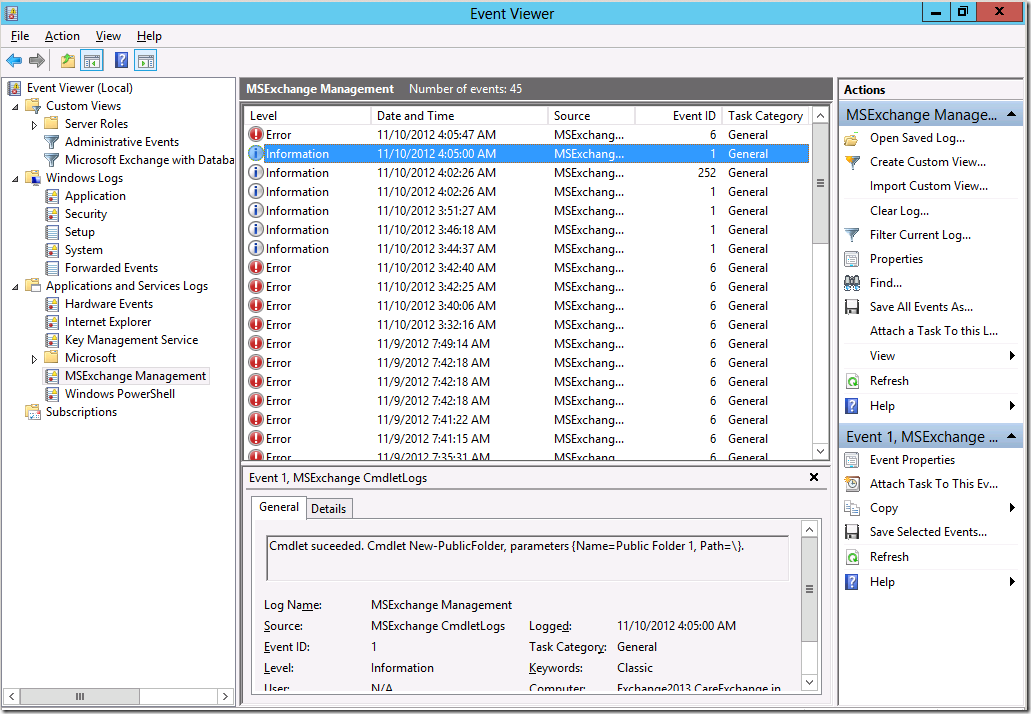 Event ID 1 , Speaks about Commands Succeeded
Example-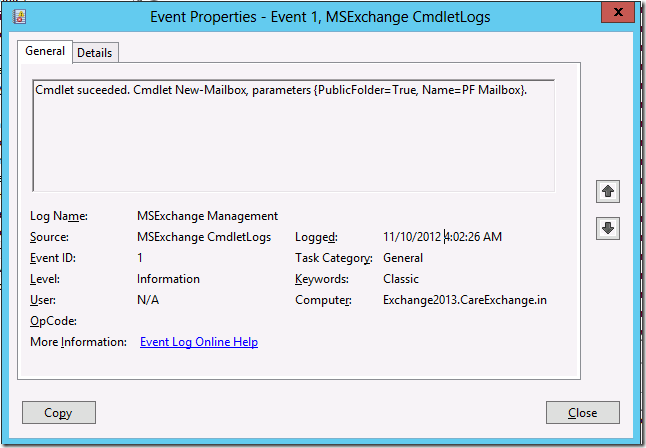 Event ID 6 , Speaks about Commands Failed
Example –