Lets see how to export and import a Exchange Cert from Exchange 2010 to Exchange 2013
Open Exchange Management Console – Click on Server Configuration – Exchange Certificates – Right Click on the Cert – Click on Export Exchange Certificate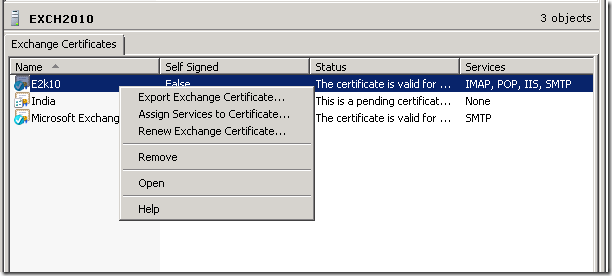 Browse for the location to save .  .pfx file . Enter a security password.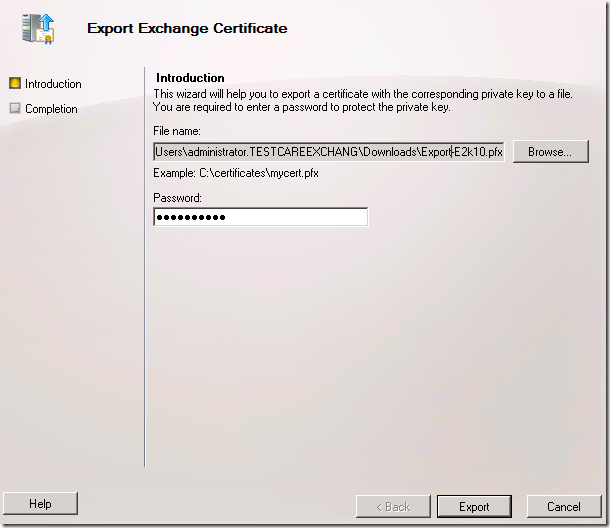 Save the file.
Login to Exchange 2013, We will do the import process.
Open the Exchange Admin Center – Click on Servers – Certificates – Click on Import Exchange Certificate.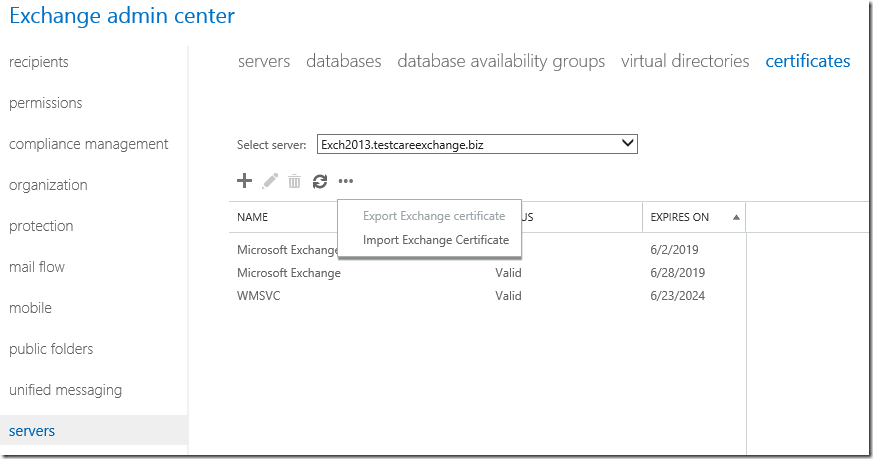 Enter .pfx file location – Enter the password
Choose next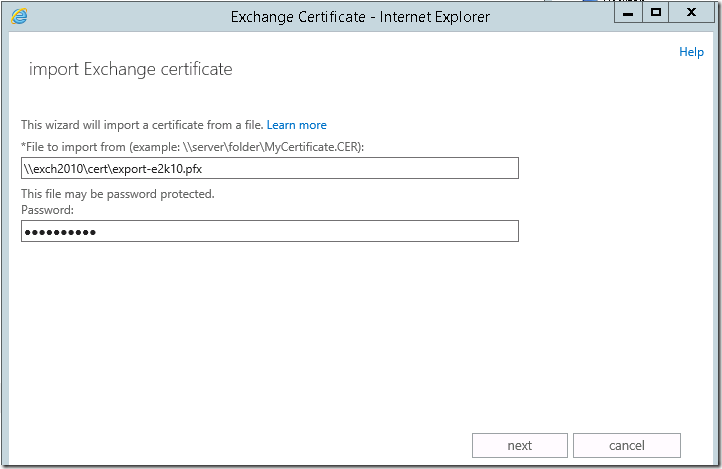 Specify the Server you want to import the exchange cert.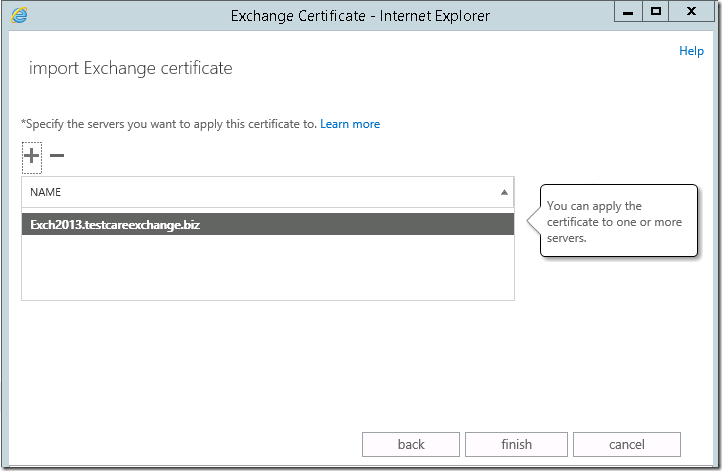 Choose finish.
Choose the Cert and Choose the Edit icon.

Choose the Services and click on Save.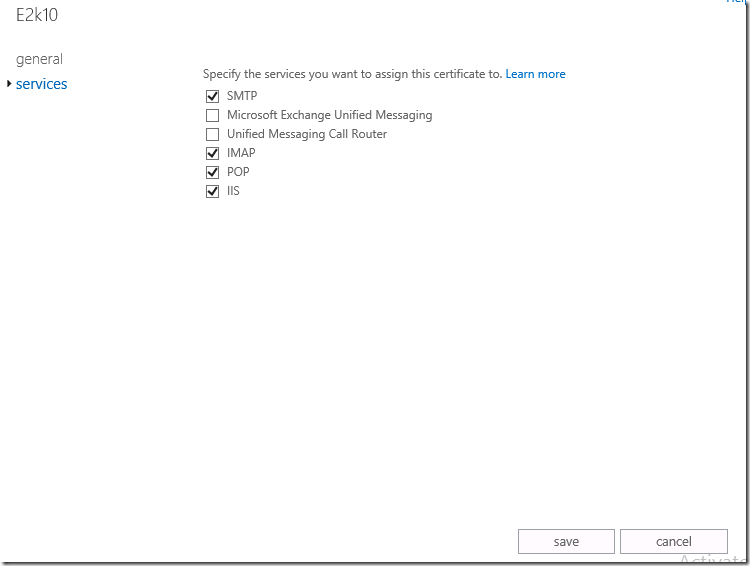 Just do an IISreset to take effect.
Opening the URL the cert looks assigned.