my client want to disable password complexity so that users cannot have any hassle in setting their passwords
still it gets the password more unsecured . It's an client request .
Start – Group Policy management

Right Click on Default Domain Policy – Click Edit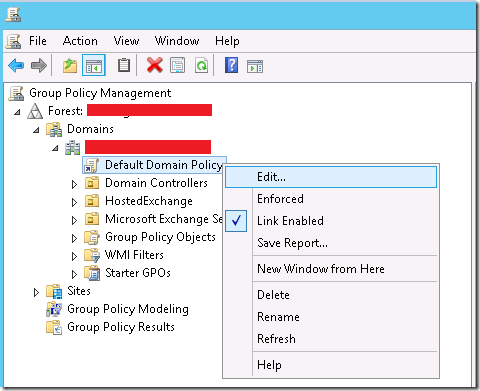 Computer Configuration – Policies – Windows Settings – Security Settings – Password Policy – Disable the "Password Must meet Complexity Requirements"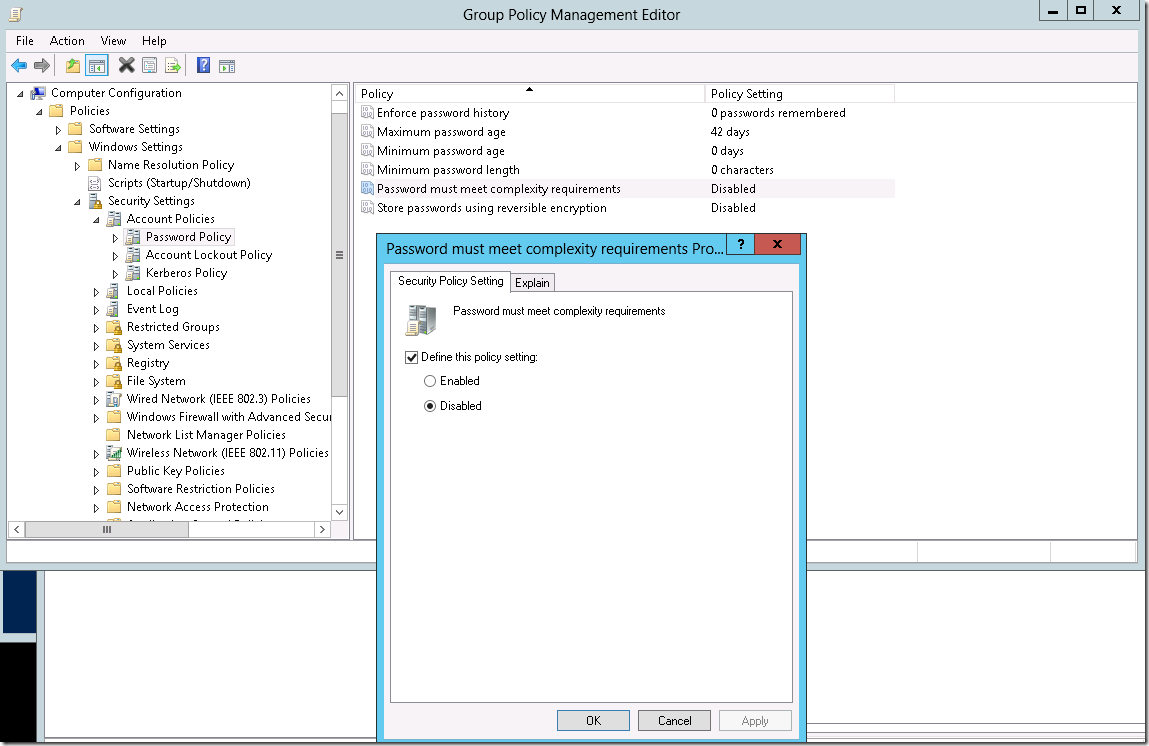 Now mailbox can have Passwords without complexity.