When ever you Download something using IE , It prompts for ADD the link in the trusted list. which irritates us most of the time doing lab.
Let us get to know how to disable it in Windows server 2012.
Error : "Content from the website listed below is being blocked by the internet explorer Enhanced Security Configuration"
Continue to Prompt when website content is blocked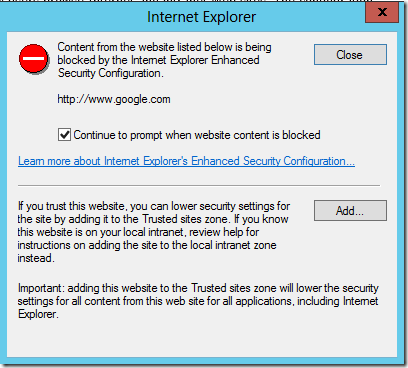 Step 1 :
Open Server Manager – Choose local Server
Step 2 :
See IE Enhanced Security Configuration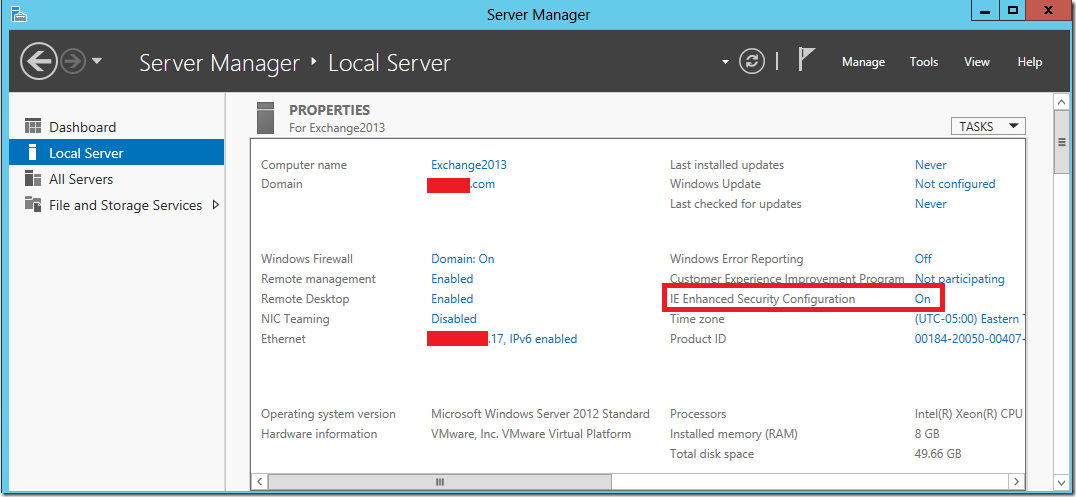 Choose "Off" and Click ok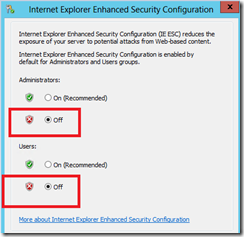 you wont get the above error anymore.
Hope it's a Quick tip.