Experts Please Excuse – Level1
Changing passwords is always a good thing , but how to do it remotely using a Outlook web app in Exchange 2013.
Will see how to do it.
Login to your Exchange 2013 Outlook Web app
Right Side top Corner — you can see the option to Change Password
Now enter your Existing password and Type your password and Click on Save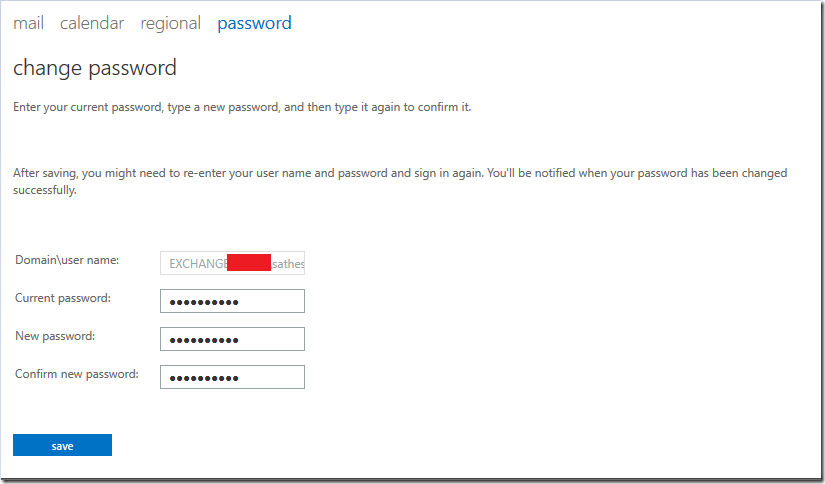 It resets your password and logs you out.
Login with your new password .
( Note : if your organization is huge or you are using a cloud service , Give a minute or two so that I can replicate your new password )