What the script Does –
Task 1 –
It Creates Folder
It creates an Active Directory Group Folder_R (Read Groups)
It creates an Active Directory Group Folder_W (Write Groups)
Notes Field Updated with Service Request
Managed By Field is Updated with the folder owner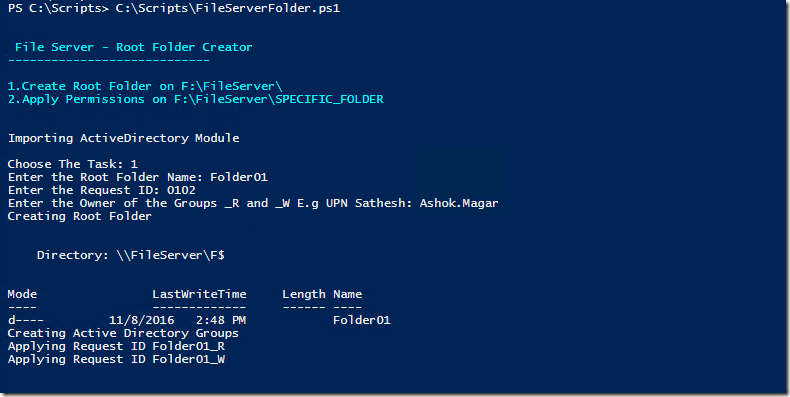 Yo have the Groups Created.

Notes Updated in the Group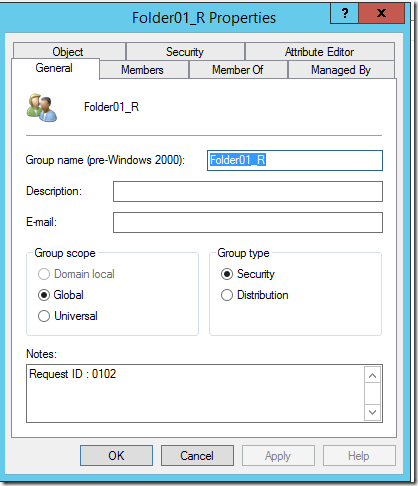 Sets the Managed By Attribute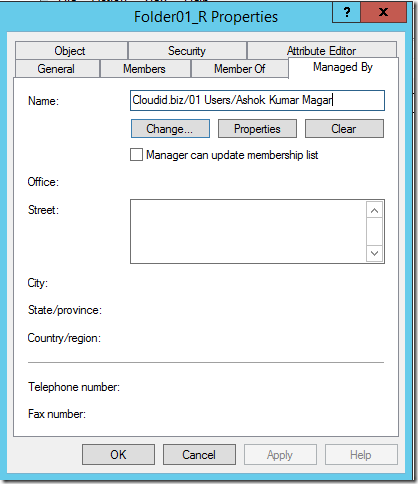 Current Folder Permission –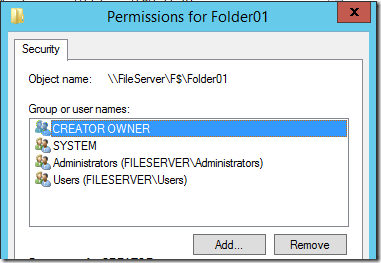 Task 2 –
Removes Root Folder Inheritance
Remove Access of BUILTIN\Users from the Folder
Places a Deny Permission for FolderName_W Groups so they cannot delete the root folder.
Add OWNER RIGHTS
Provides Read permission on the folder for FolderName_R group.
Provides Write permission on the folder for FolderName_W group.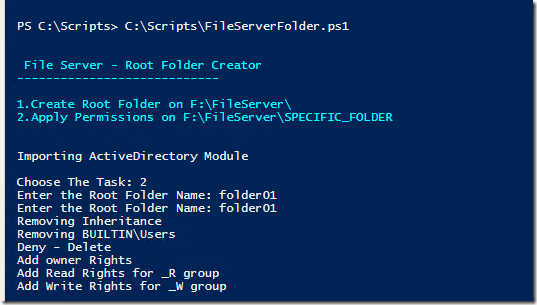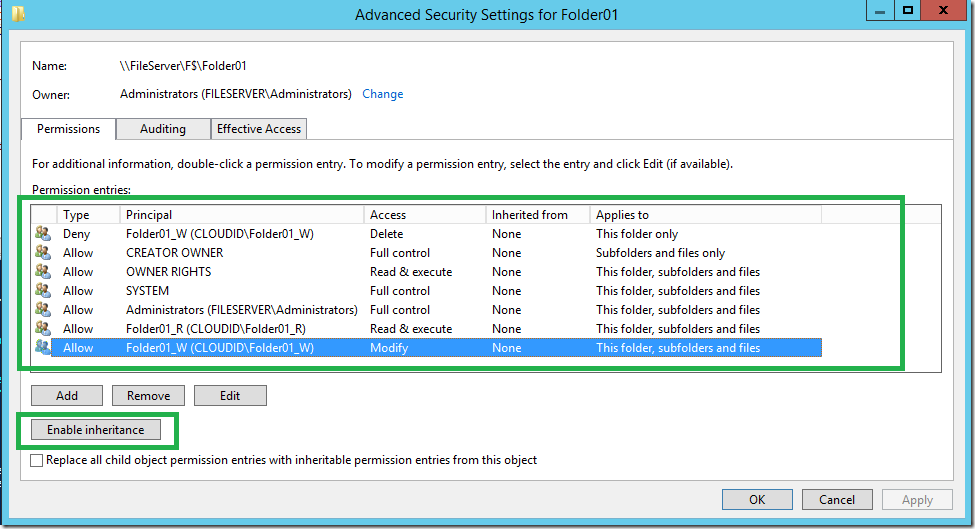 Things to be updated in the Script –
Do Proper Testing. Permissions are Scary. Use it wisely with proper Knowledge of the environment.
Run it on LAB before being run on production.
Using SamAccount Name to Remove Folders from FileServer
Invoking Scripts from Different Servers