To get centralized monitoring and Alerts requires F5 Enterprise Manager which is an additional cost. To monitor individual Appliances We can configure SNMP Agent which will give a detailed monitoring like any other Network Appliances.
In my case I tried acquiring a F5 Management Pack for System Center Operations Manager. Which F5 Provides after placing a request and its not available for public download. So I had to go with Solar Winds .
Lets see how to Configure Solar Winds with F5.
Step 1:
Login to the Individual Appliance Portal –
https://192.168.10.10/
Enter the Credentials.
Step 2:
Allowing client access (Solar Winds Server) to the SNMP agent
Choose SNMP – Agent – Configuration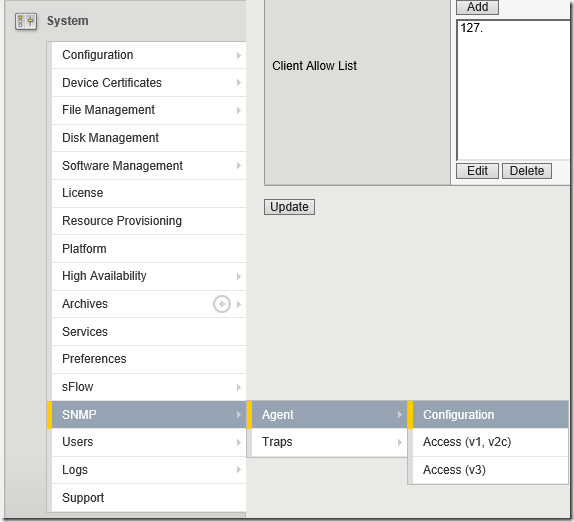 Choose Host – Add IP (Solar Winds Server IP)
127. Is Loop back is added already by default . am leaving like that.
Choose Update.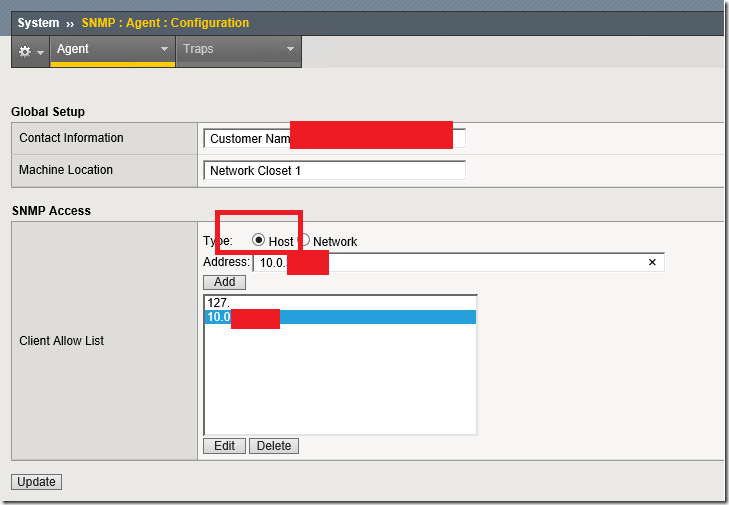 Now Give Access to the Community Strings . So that Solar winds can access those OID packages.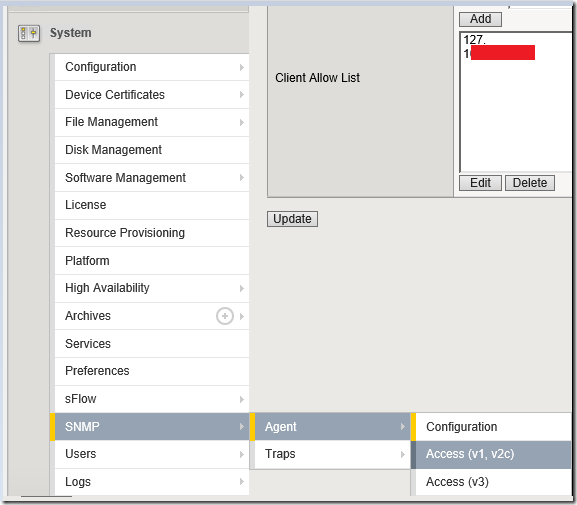 We are using only ipv4. So Editing only ipv4
Source – ALL
Access – Read Only.
SNMP v3 gives more Security like user authentication.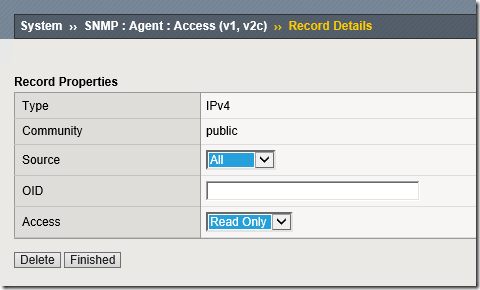 Traps Details –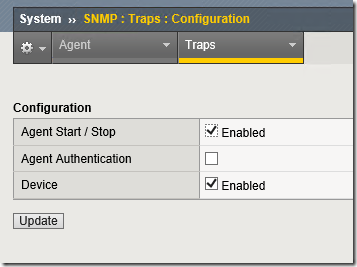 To Make sure OIDs are available –  you can use SolarWindsSnmpWalk  – Install on Solar Winds server to check it.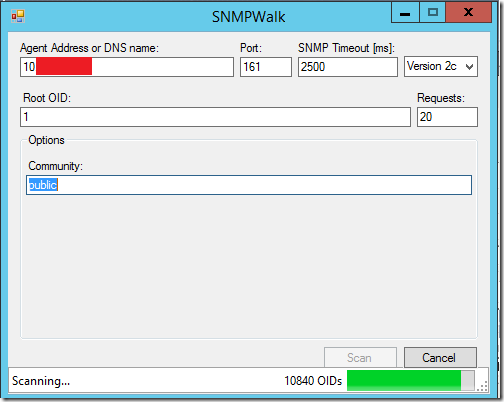 Login to Solar Winds – Add a Node.

Use SNMP and Add the nodes and choose the required monitors you need.

E.g