Task: Unbind the existing Google Managed Account and add the new Business account to manage Android devices. As the associated account doesn't follow a standard naming convention. It was a random Gmail account. It wasn't allowed to disconnect the account. Let's see how to safely disconnect and map with a new account.
Go to Endpoint manager – devices – Android – android enrollment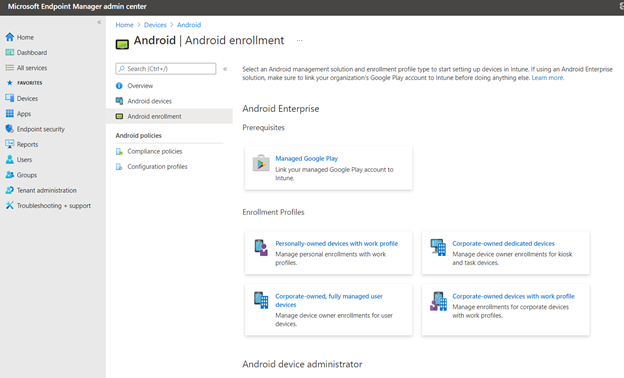 On android enterprise, choose managed google play to see the existing account binds to your organization

When you disconnect, it will not allow you to unbind the account because organization has few devices enrolled with existing settings.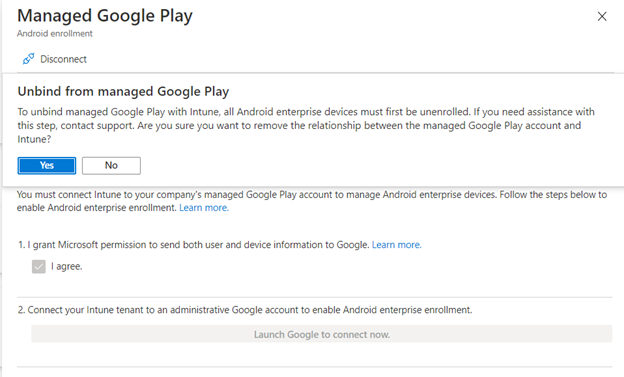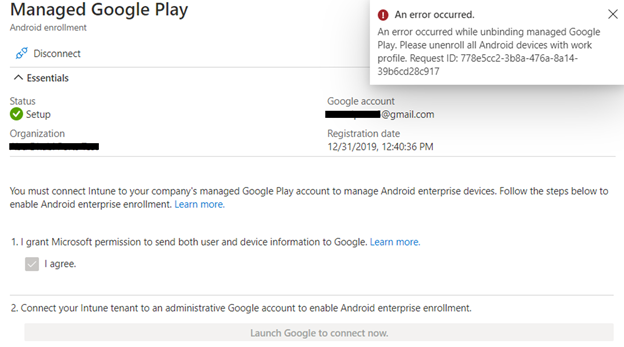 An Error occurred while unbinding managed google plan. Please unenroll all Android devices with a work profile.
Here are the few existing devices, which is already enrolled with the existing organization managed account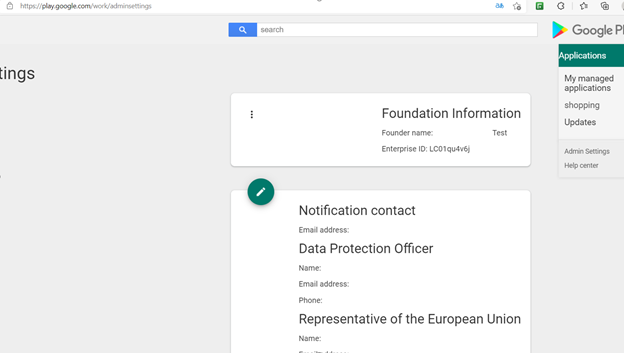 Click on the ellipse on the foundation information and choose to delete the organization.

Delete the organization after confirming the enterprise ID. "Read and acknowledge the warning".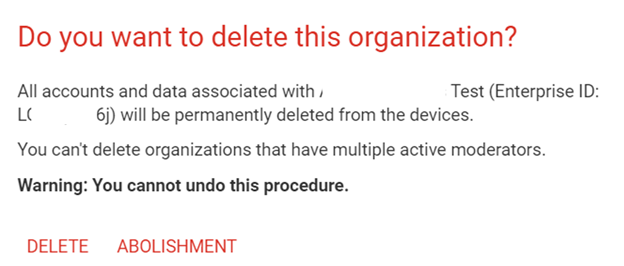 Once the organization is deleted, choose the android devices, and select retire.
This to be done on all the devices before adding the new account.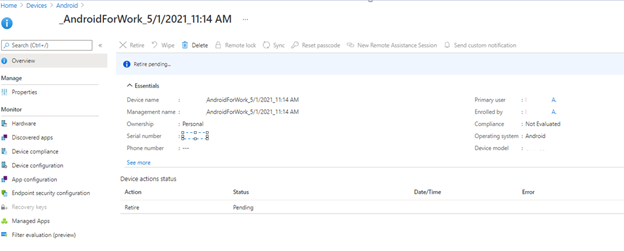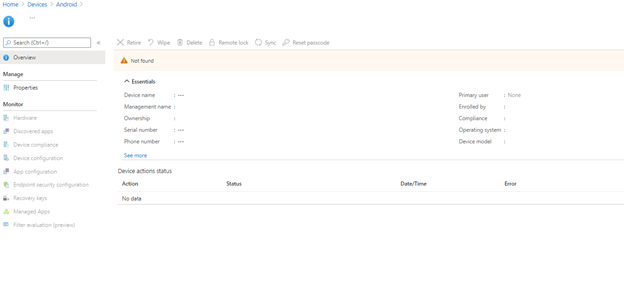 Once the device is retired, all the devices need to be deleted from the Intune portal using bulk options.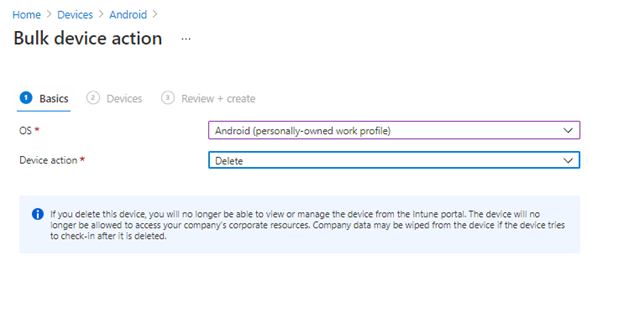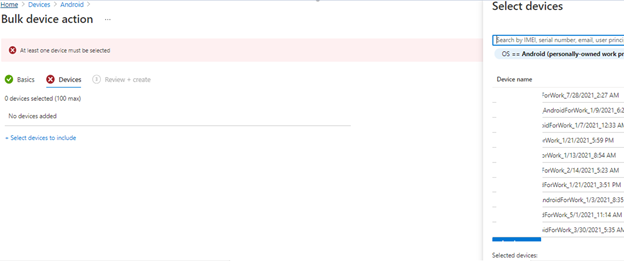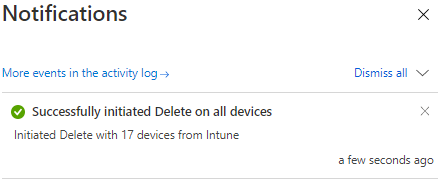 once all the devices are deleted, go to the same settings, managed google play and choose to disconnect the existing account.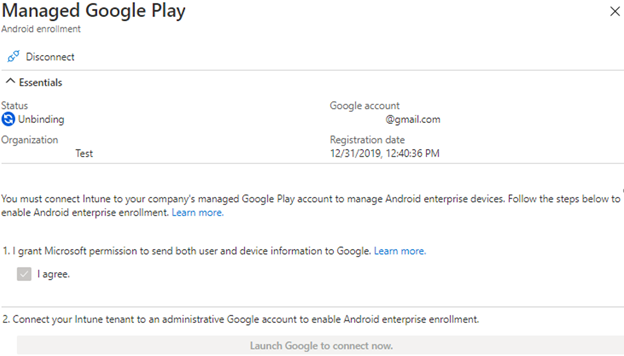 after a successful unbind of existing account, launch a google to connect now to manage your organization play store.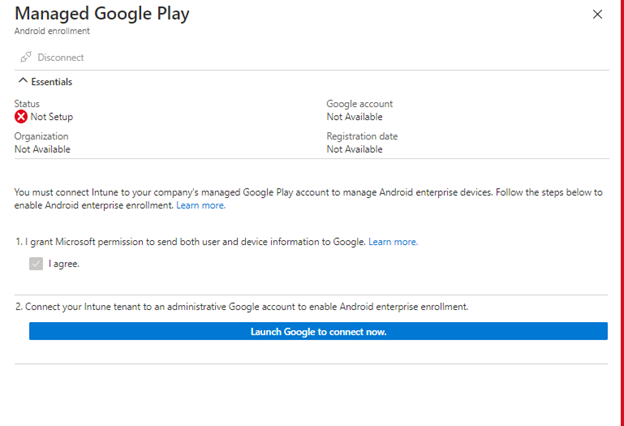 Enter all the corresponding details and affirmate to link with your organization.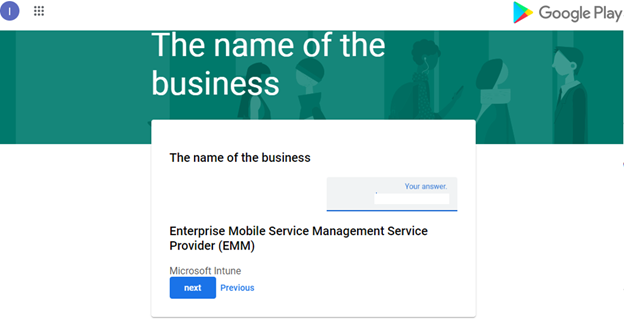 Once the new account is linked, you can see the setup status as healthy.