Microsoft Defender for Endpoint installation throws an Error with McAfee On-Access Scanner enabled.
Error : Could not set file security for file "C:\ProgramData\Microsoft\Windows Defender\Definition Updates\' Error:0
Verify that you have sufficient privileges to modify the security permission for this file."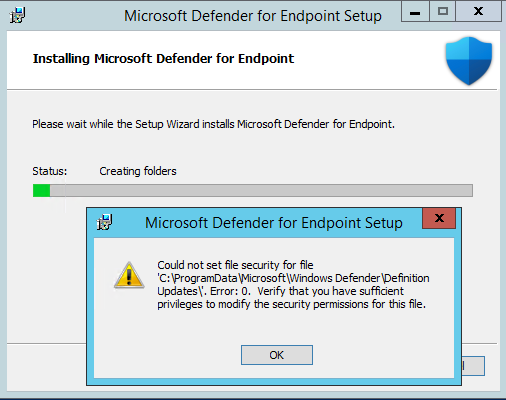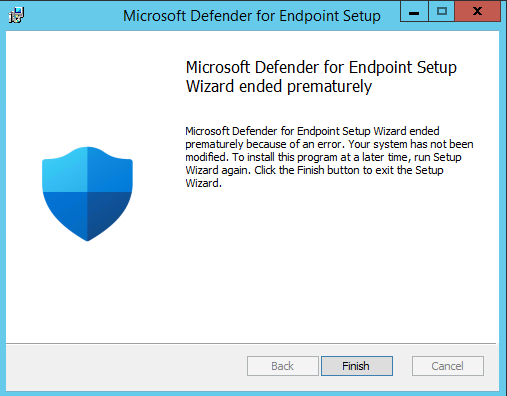 Solution –
Stop the On-Access Scanner. Delete the Windows Defender folder on below location
C:\ProgramData\Microsoft
and re-install them with Access Protection and On-Access Scanner Off.

After adding the below exclusions in McAfee, We were able to install without disabling McAfee.

Low Risk Processes - 
MsSense.exe
MSMPEng.exe

Excluded Location - 
%ProgramFiles%\Windows Defender Advanced Threat Protection
%ProgramFiles%\Windows Defender
%\ProgramData%\Microsoft\Windows Defender
%\ProgramData%\Microsoft\Windows Defender Advanced Threat Protection