By Default Exchange 2010 Won't have Send Connectors Created after installing the Setup
Send Connector is required to Send Emails over the internet
If send connectors are not created , Emails to the Internet won't work for Exchange 2010
Step 1.
Click on Organization Configuration -> Hub Transport -> Send Connectors ,
Right Click on the Screen – New Send Connector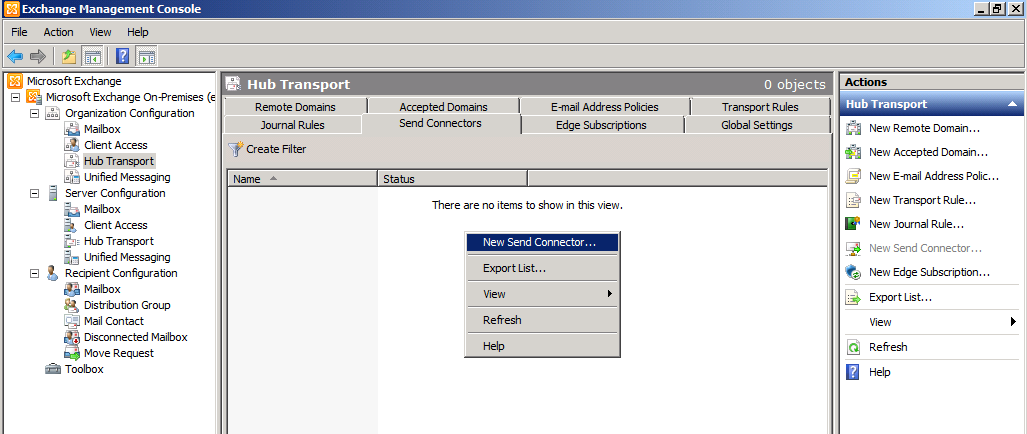 Setup 2.
you can type a friendly name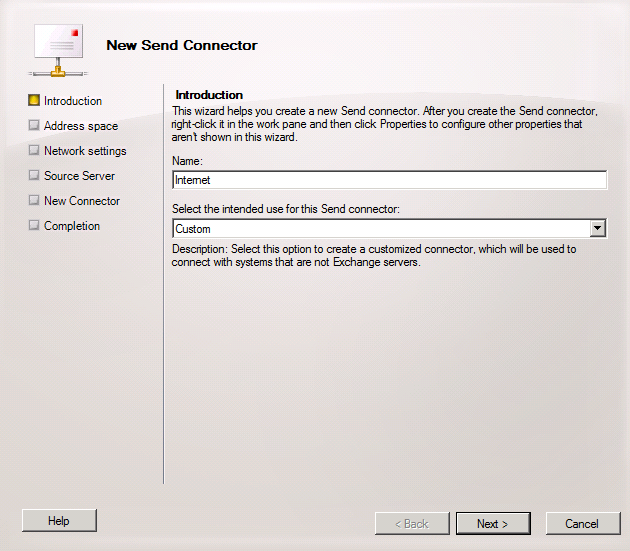 Setup 4.
Click on add type "*" in address space , This is by Default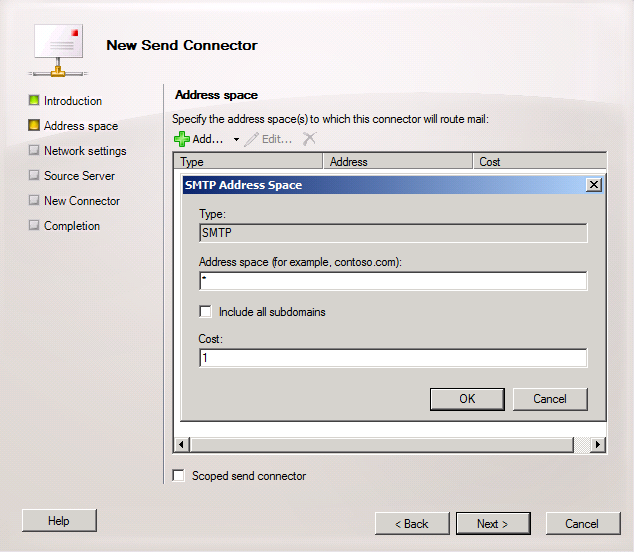 Setup 5.
By Default Type – Use Domain Name System (DNS)
If your using a smart host "Route Mail through the following smart hosts"
Add the ip . and Configure your smart host for the same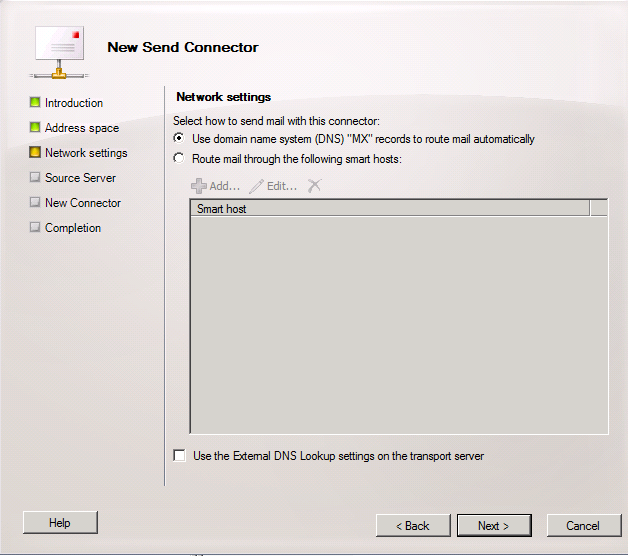 Setup 6.
If you have multiple Exchange 2010 you can configure the source server as per your Requirement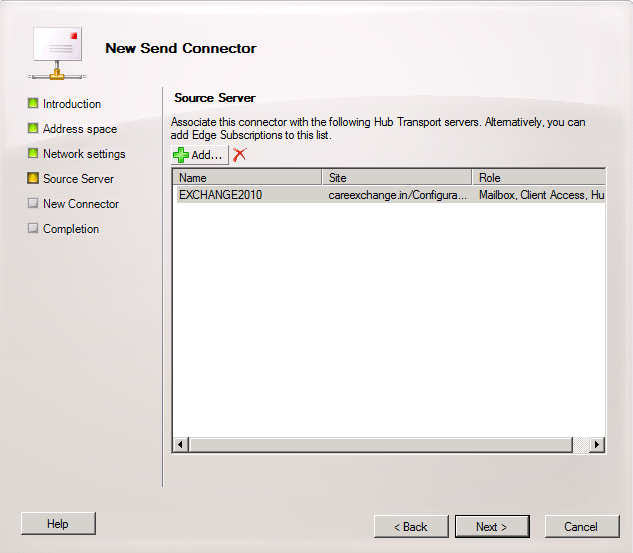 Setup 7.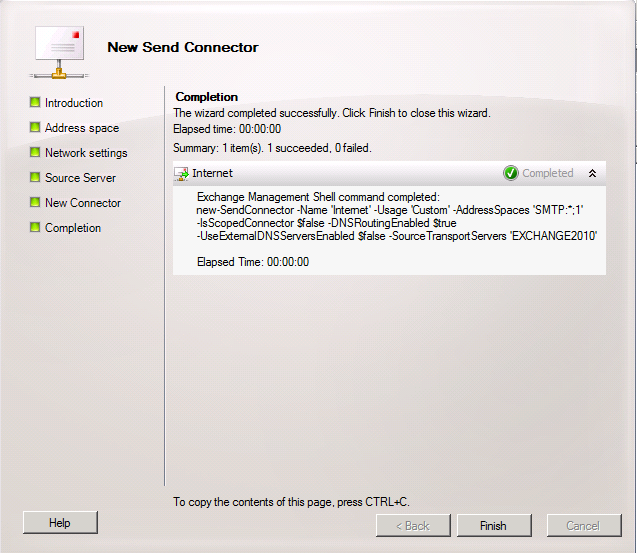 Great you have configured Send Connector For your Exchange 2010 Server