When you Setup Outlook for Office 365 . The Account  Displays wrong SMTP Address. Which was updated to a new one.Even After changing the Primary SMTP From Active Directory is doesn't update it here.As Outlook was licensed for this old smtp address .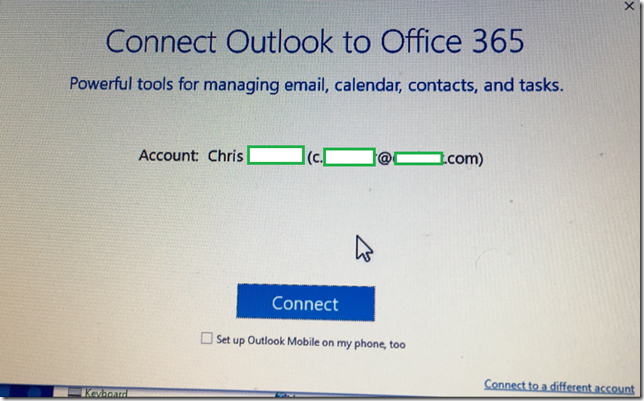 Solution –
Login to Office 365 Portal. Remove the License assigned to the user. Wait for a minute. Assign back the license.
Then you should see the current Primary SMTP address for the account.