Viva Insights has a new URL – https://analysis.insights.viva.office.com/
To Manage Data Sources – Azure AD is the default data source.
Microsoft provides an additional option if you wish to add other data like cost center or gender, for example, where this data is unavailable in the Azure ad or stored in ERP. But it has to be uploaded periodically and maintained. CSV is a painful option to take.
Data Sources cannot be chosen later if you use the CSV, for example. If you have an enterprise subscription, there is a chance that you can reach the product team to switch back to an Azure ad, for example. When writing this article, quickly changing it back to an Azure ad is impossible.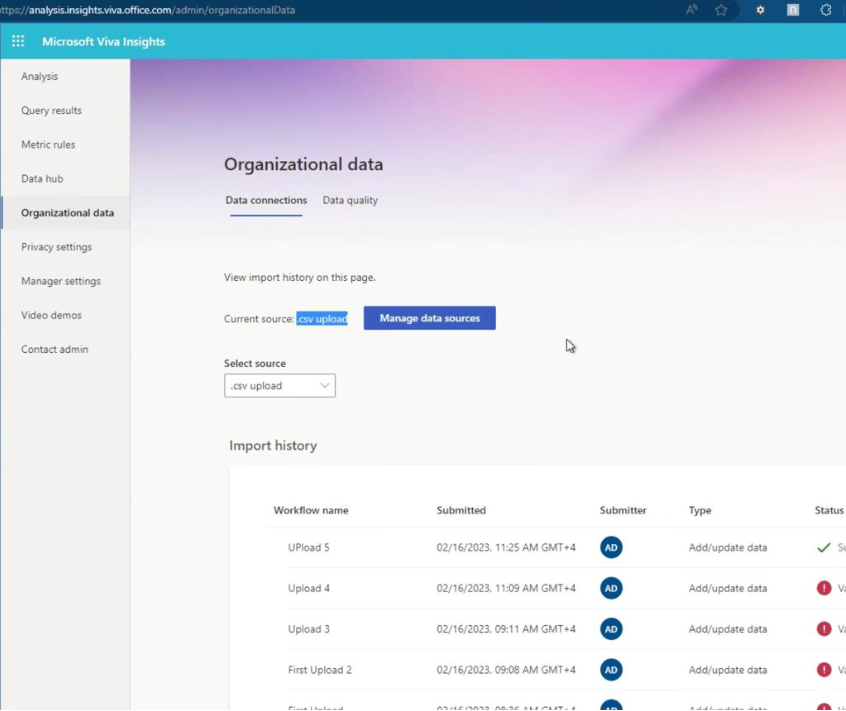 It has three roles.
Insights Administrator – Has administrative access to the Microsoft 365 Insights app. (Usually a Global and M365 admin to adjust data sources and manager size)
Insights Analyst – Access the analytical capabilities in Microsoft Viva Insights and run custom queries. (For the BI guy to generate custom reports)
Insights Business Leader – Can view and share dashboards and insights via the M365 Insights app. (For C Level Executives / CEO and VPs, for example)

This has to be enabled – Meeting Insights for Managers for Group insights who can see them in the viva insights teams app. shows managers aggregated well-being and productivity insights about their direct and indirect reports based on organization hierarchy.
The minimum team size for this can be changed to a minimum of 10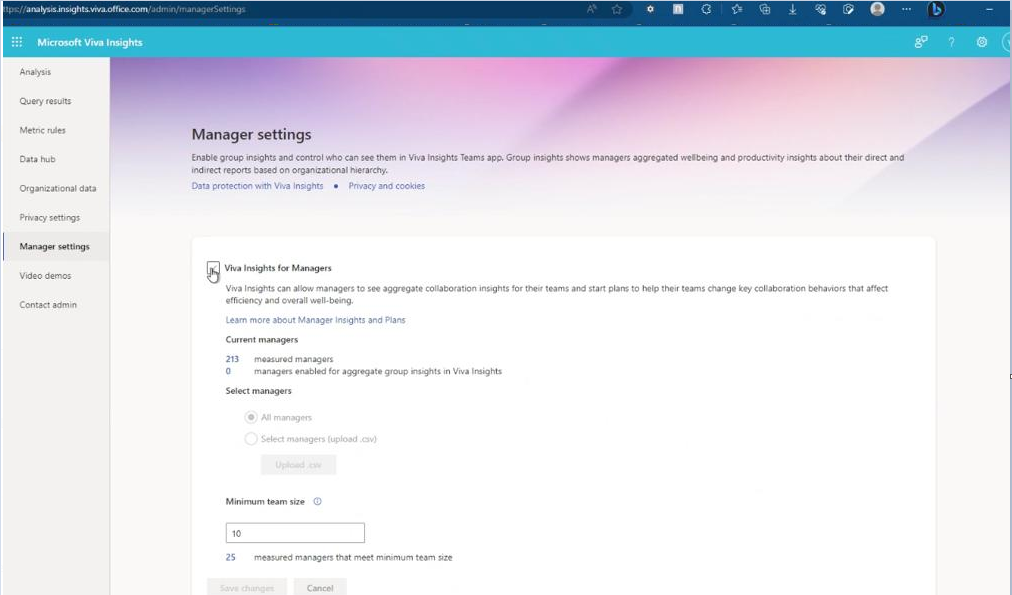 In Advance Viva insights, you have the option to generate reports using Power BI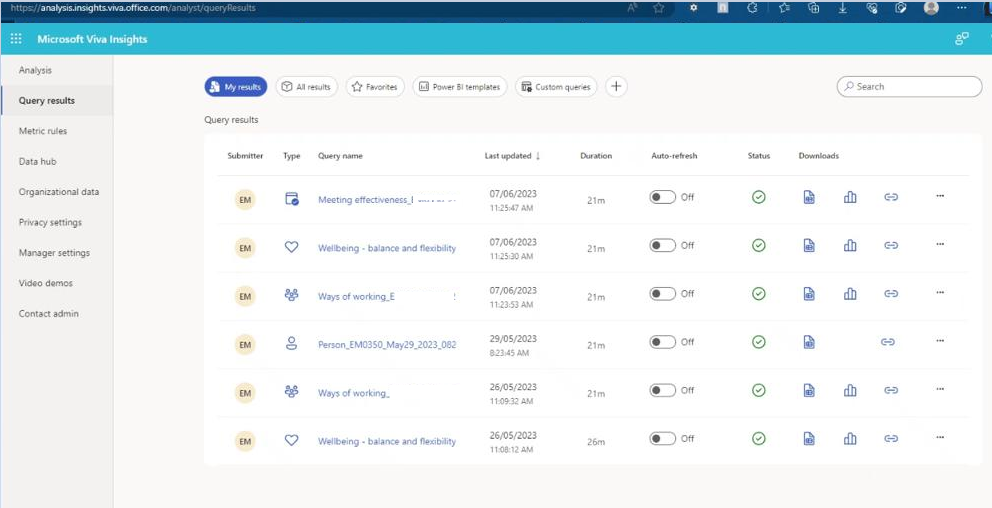 You can use the partition identifier and query identifier to connect your power bi desktop. For example